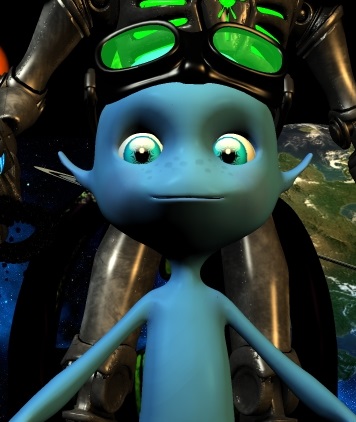 PLANET BAAB
3D Computer Graphic Art by Kip Supernova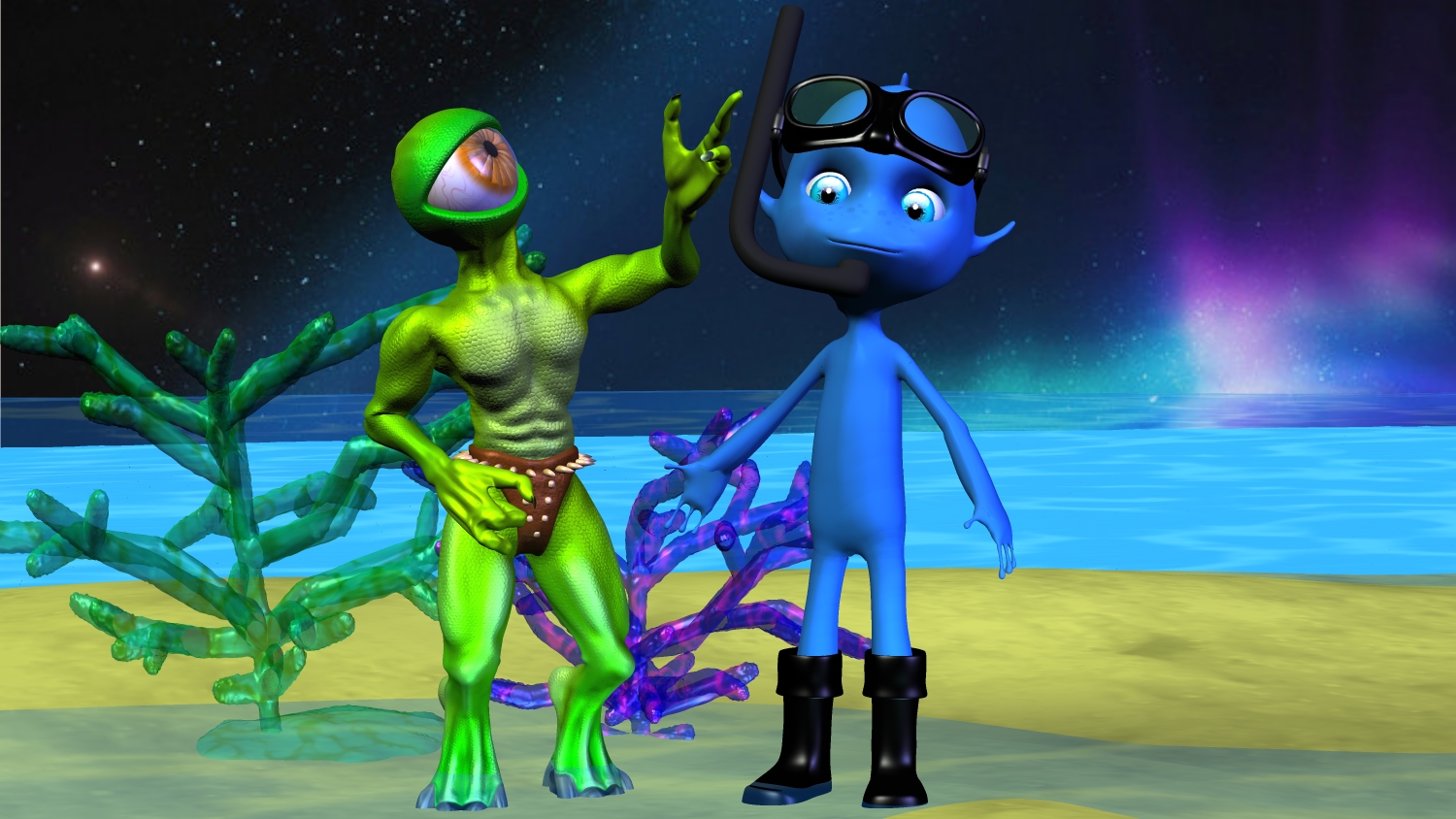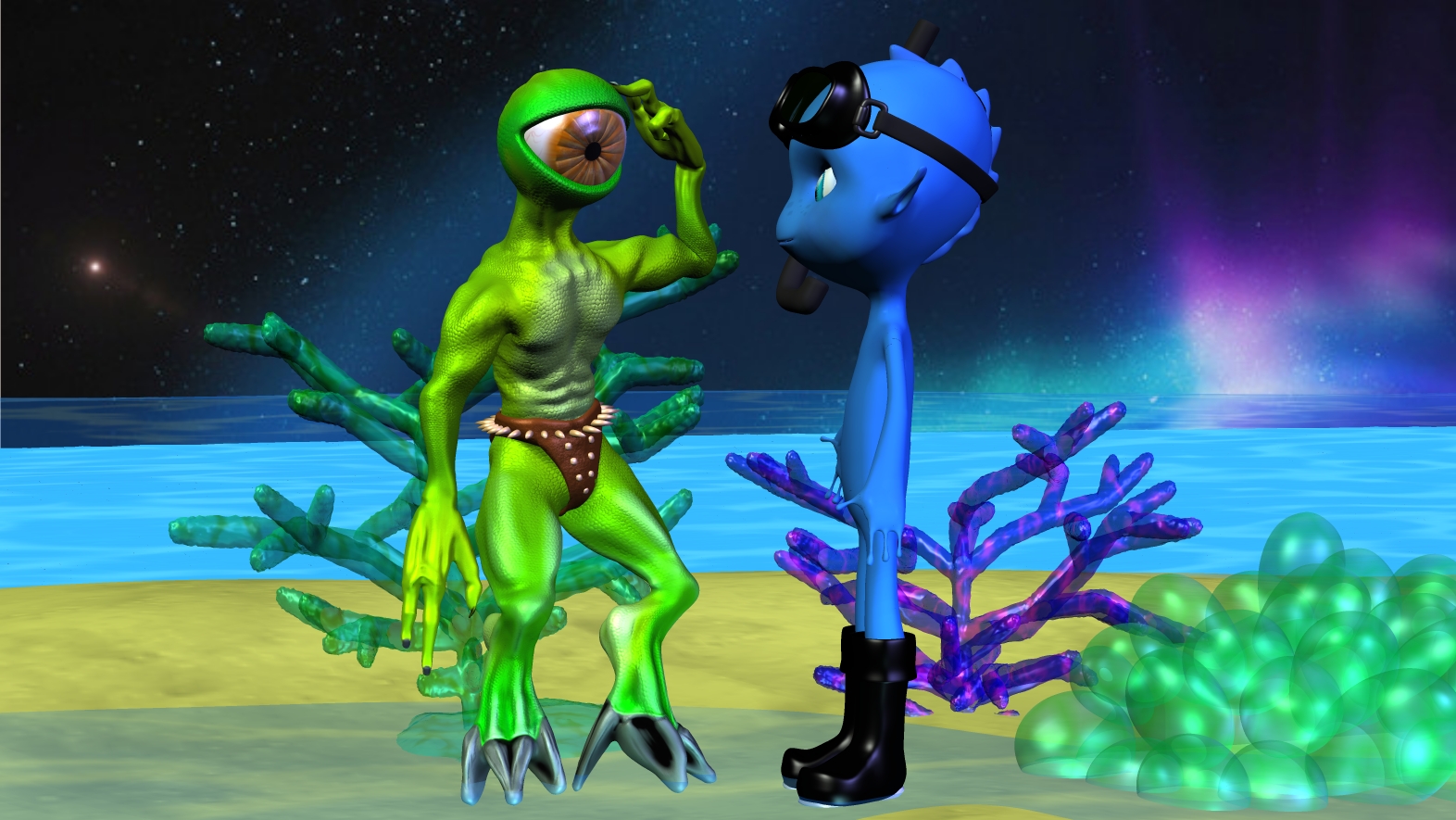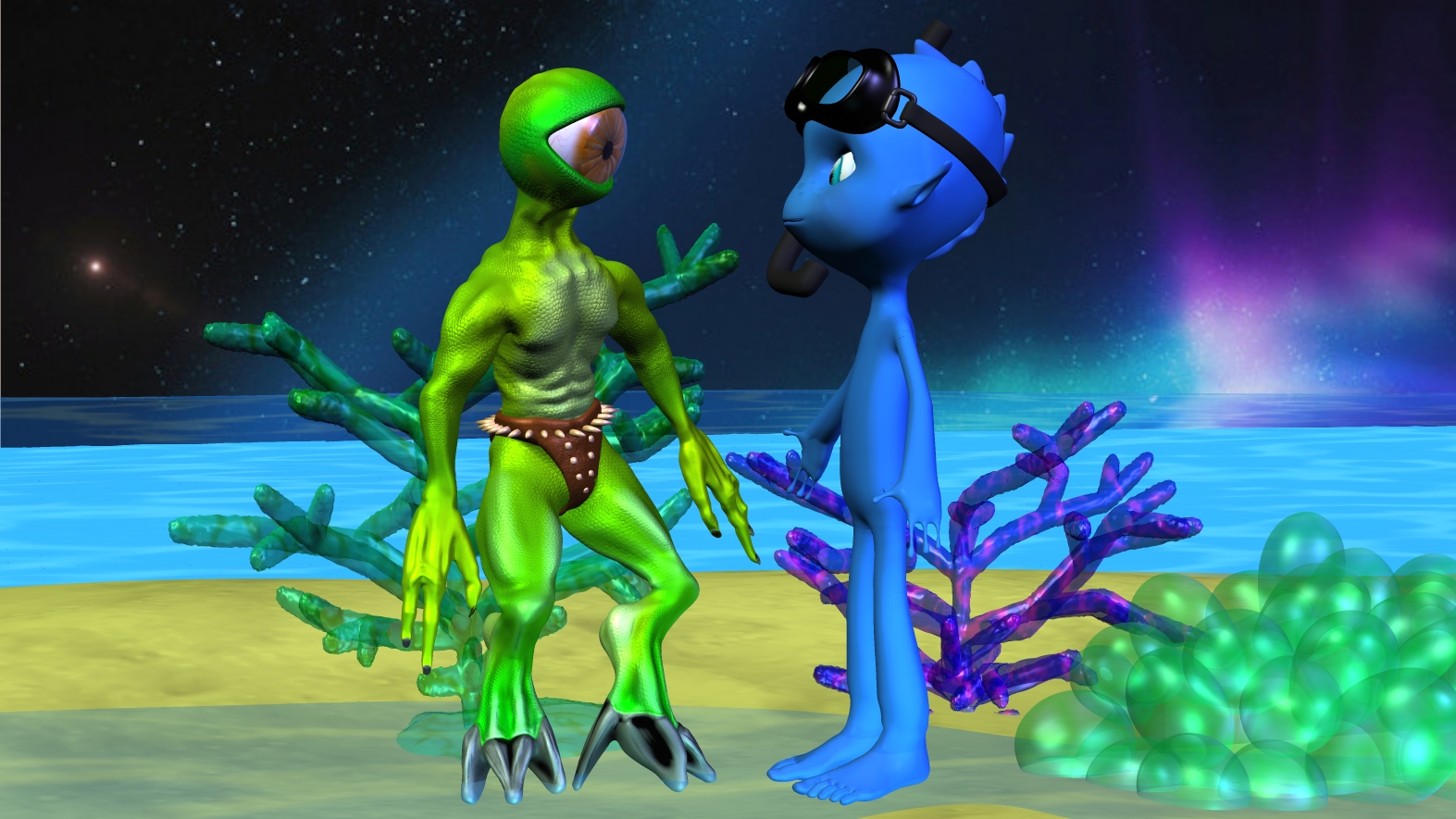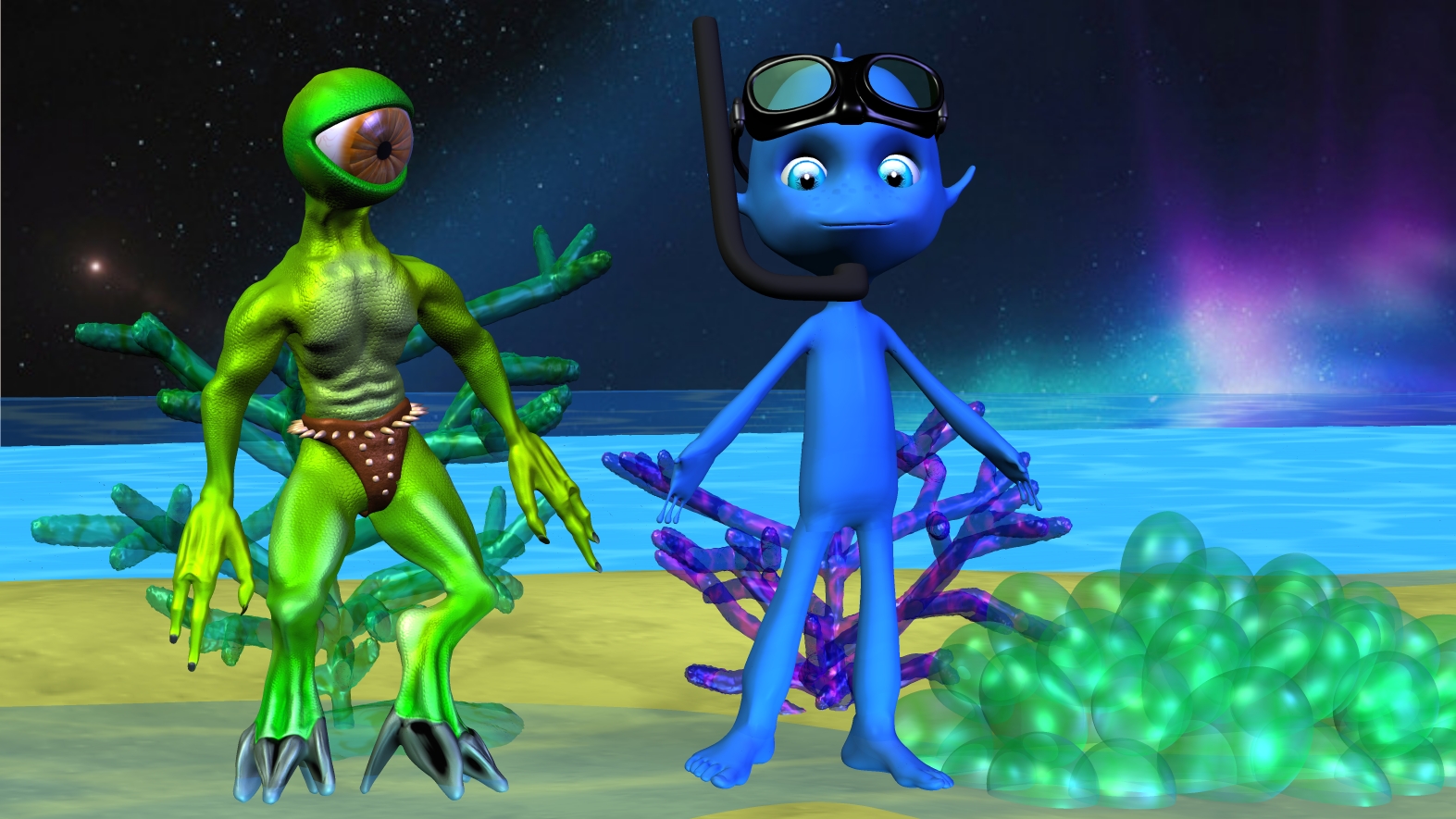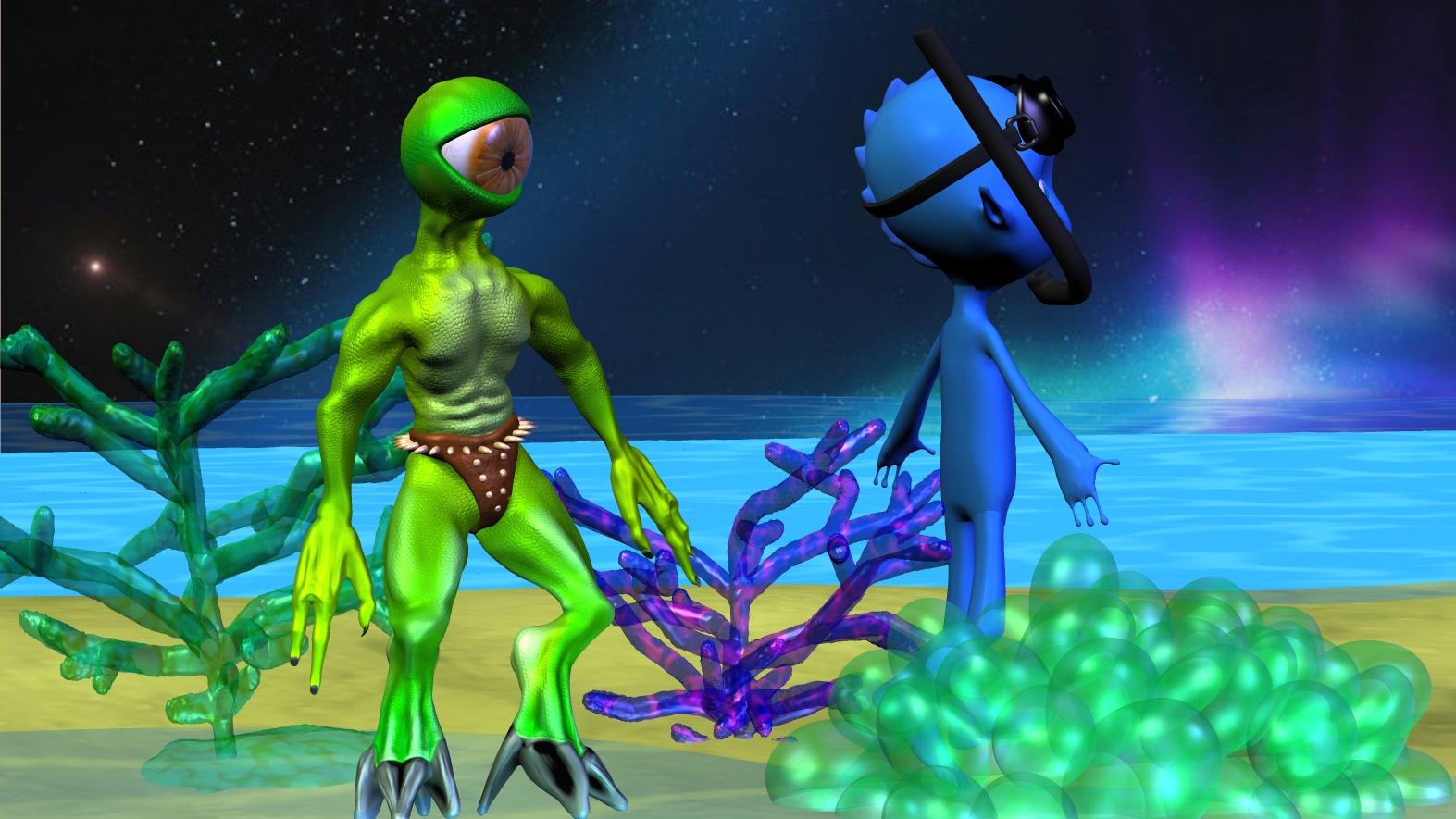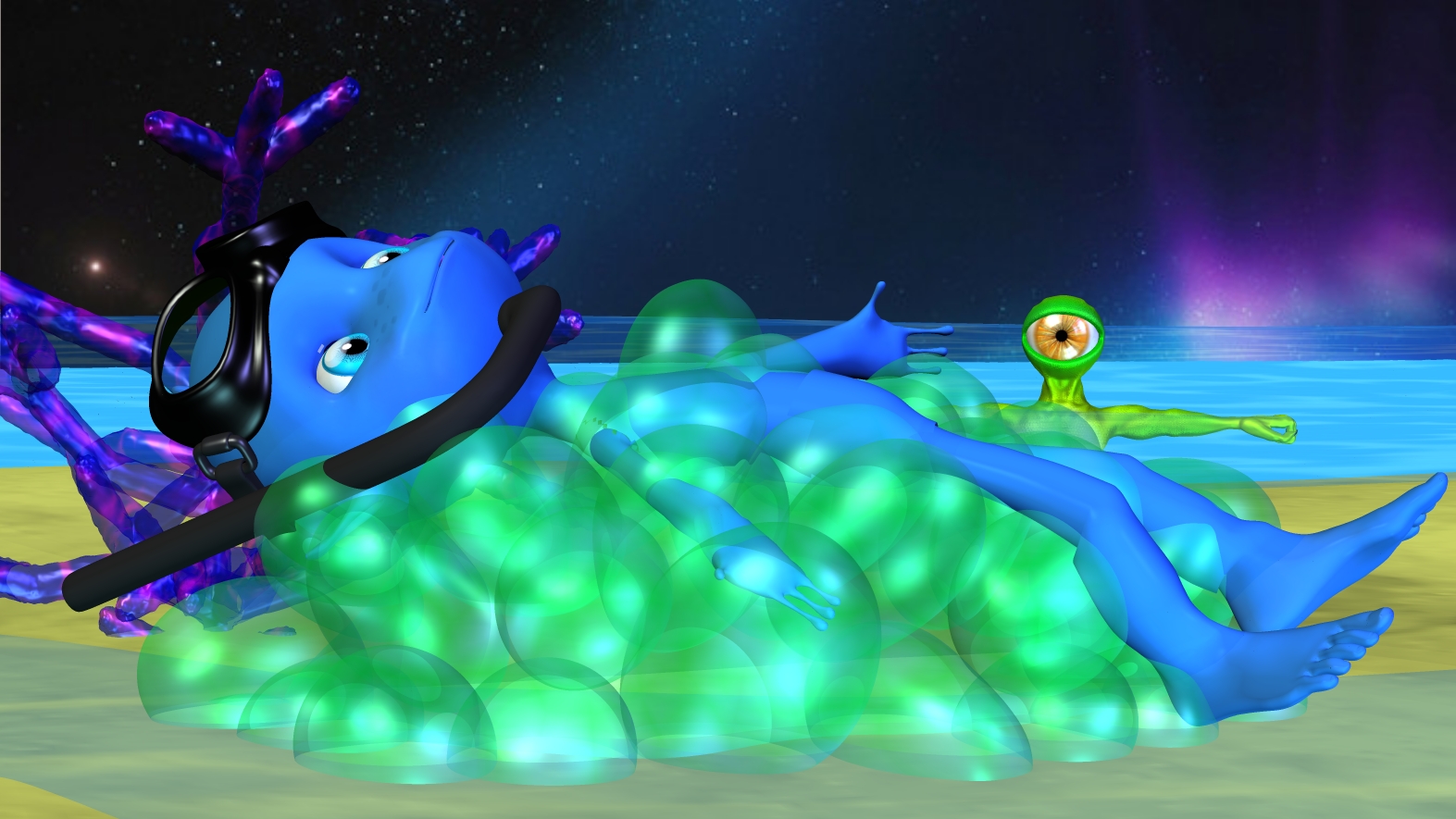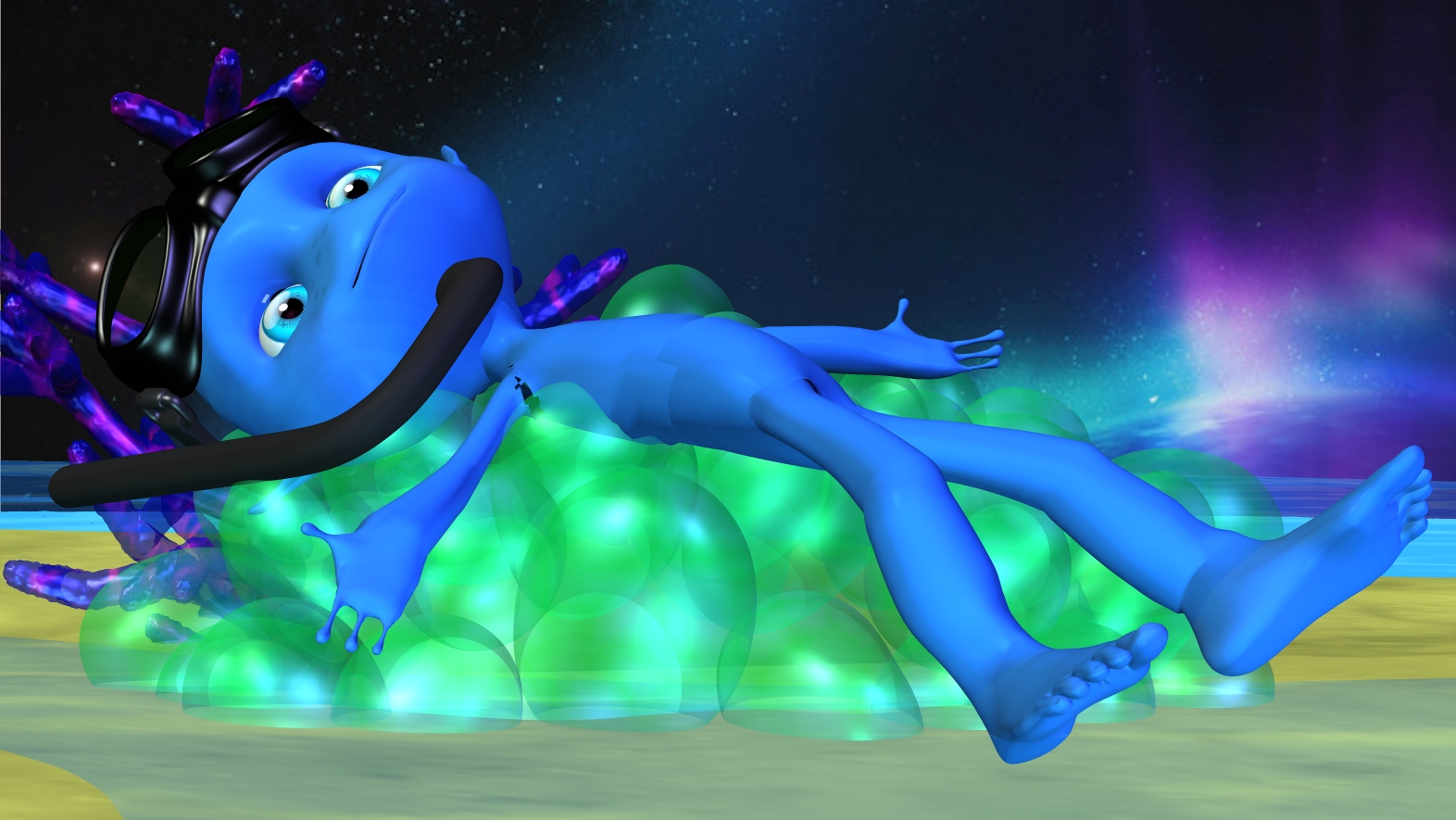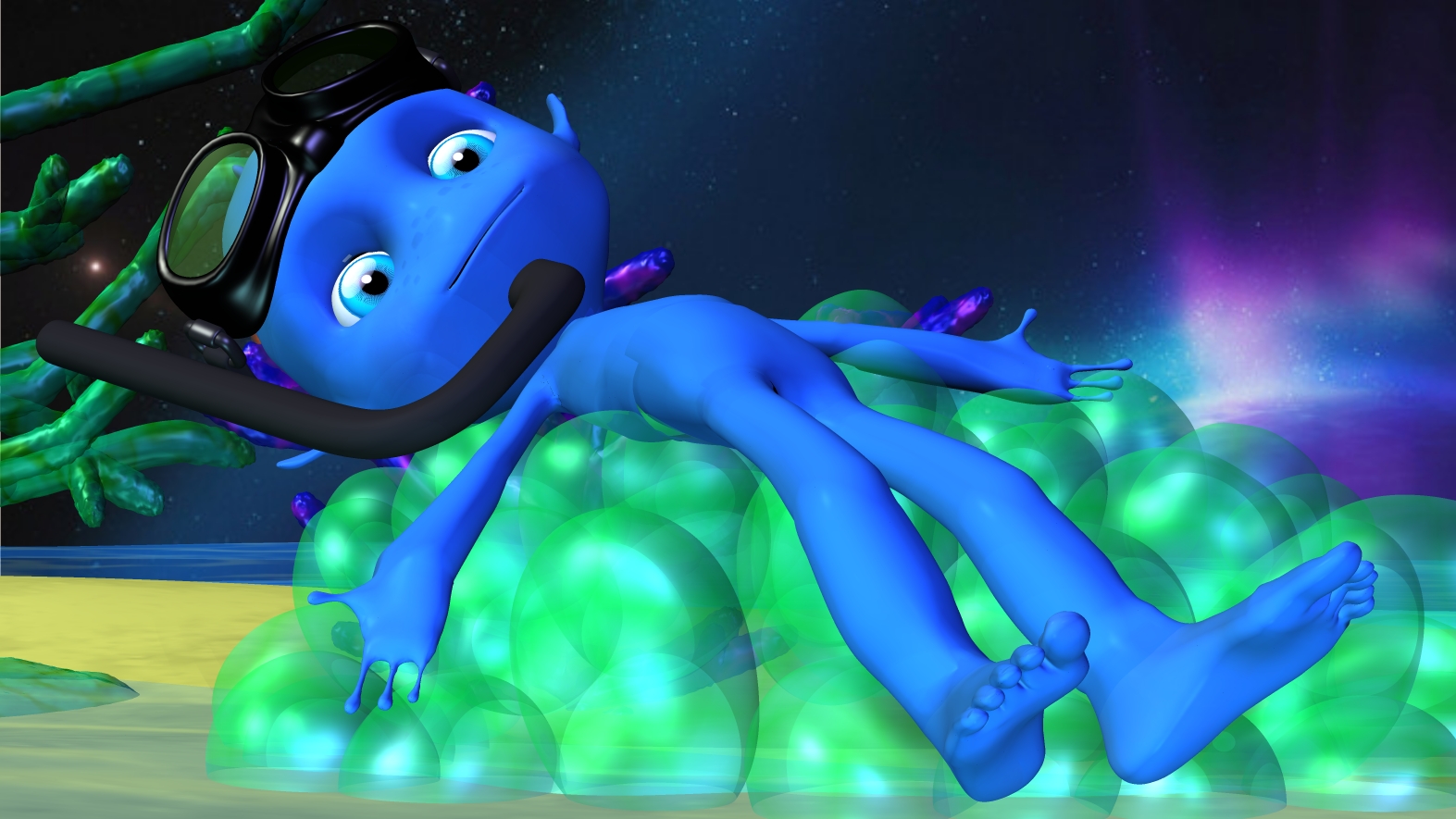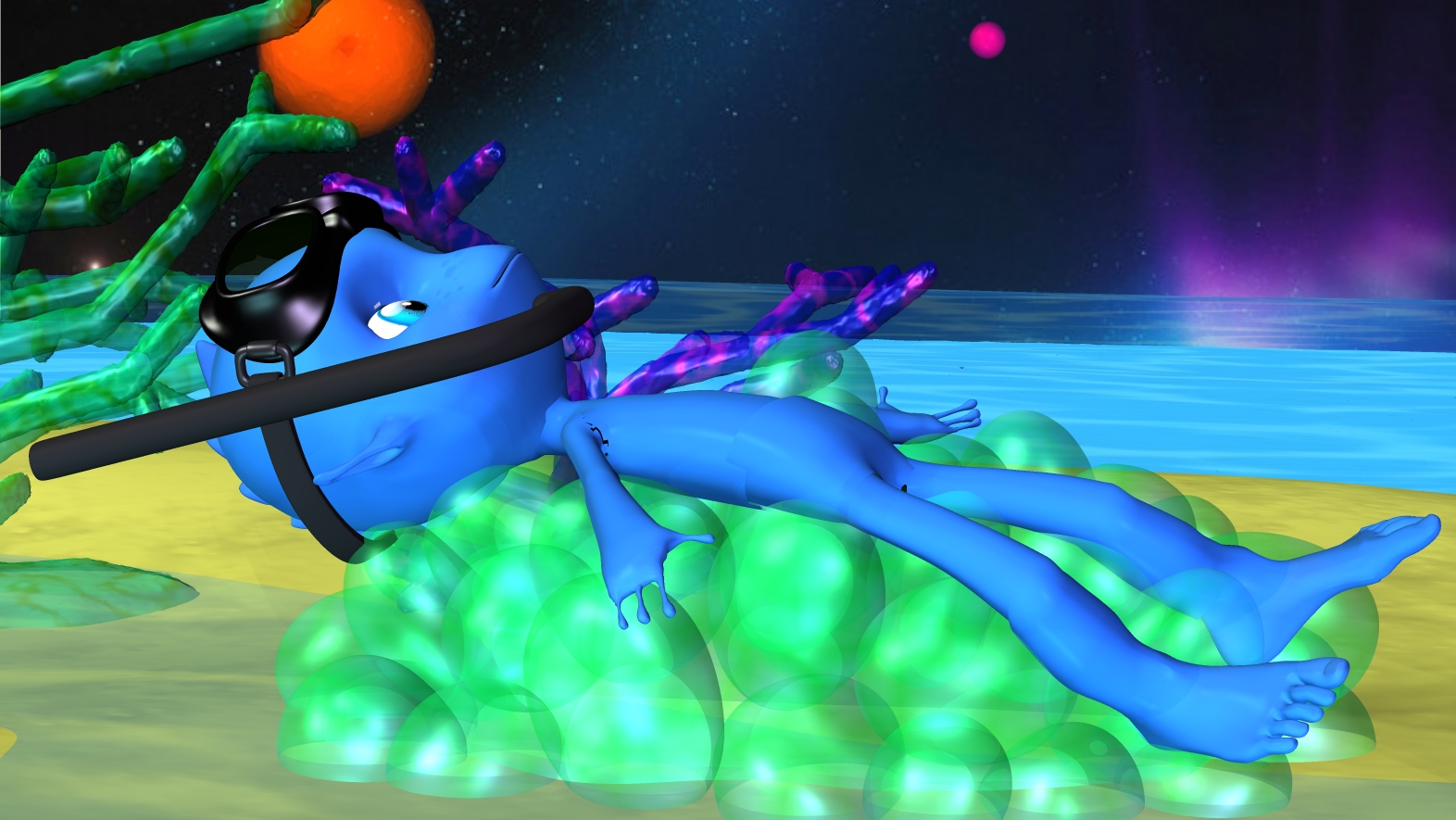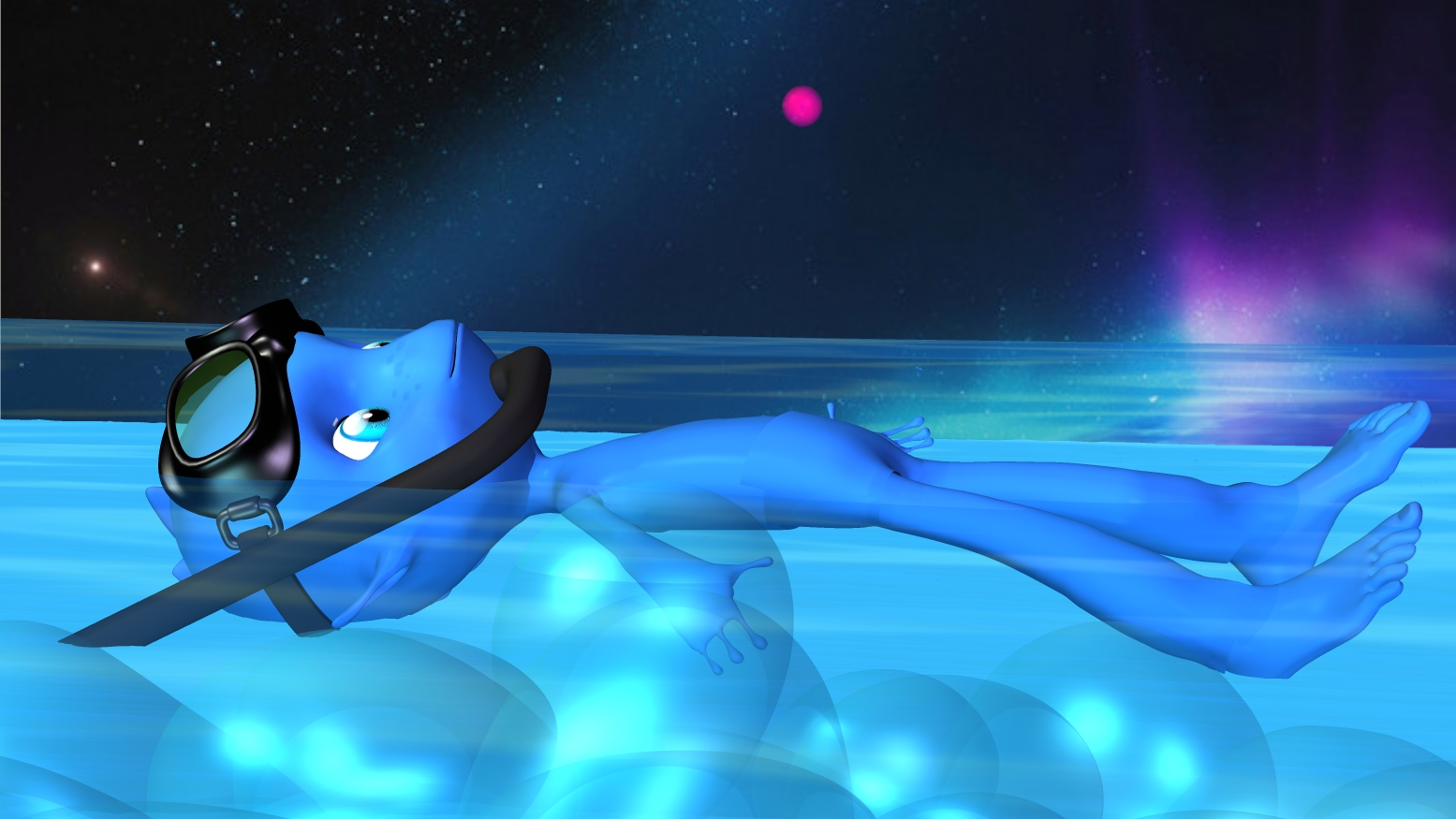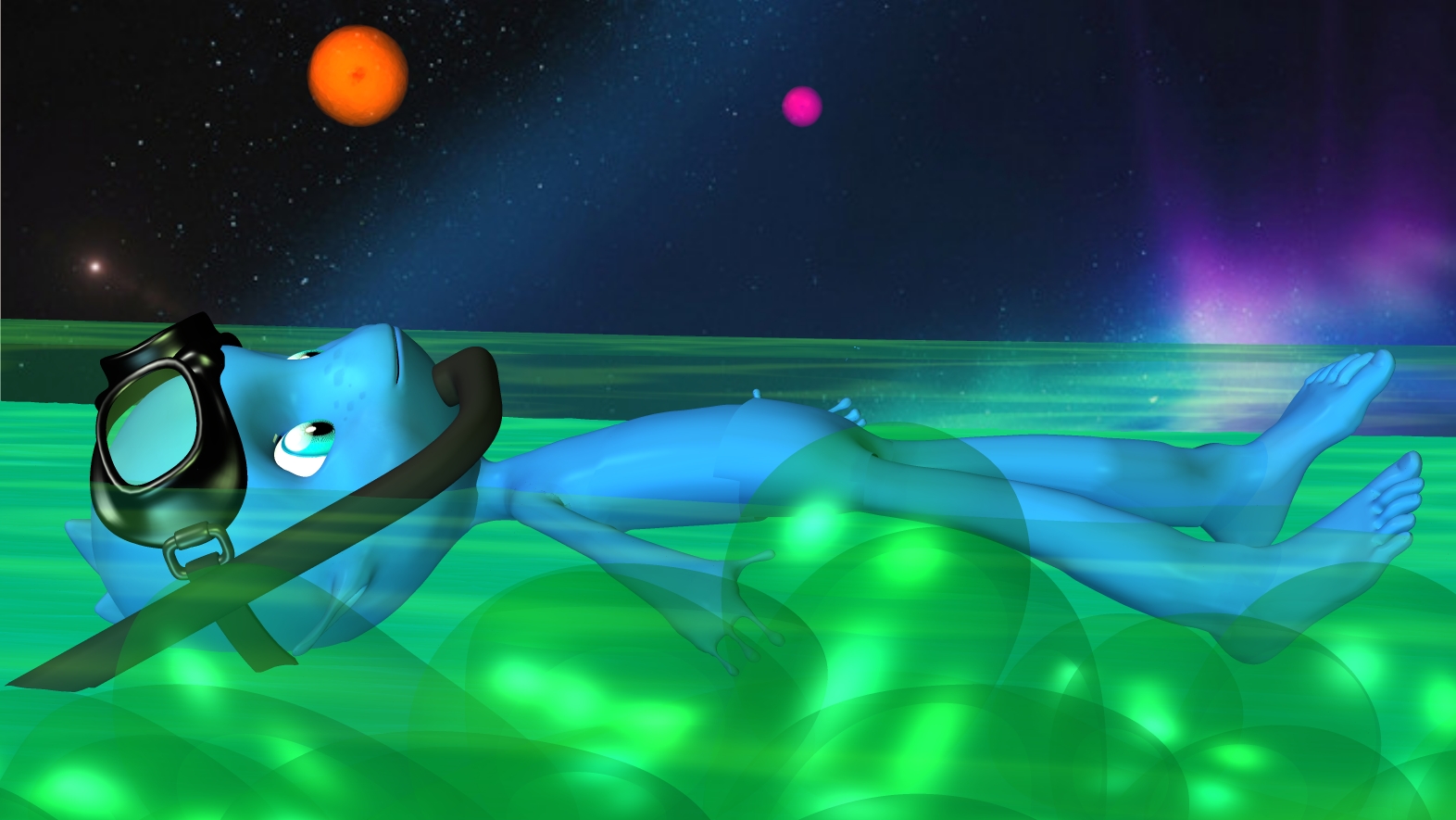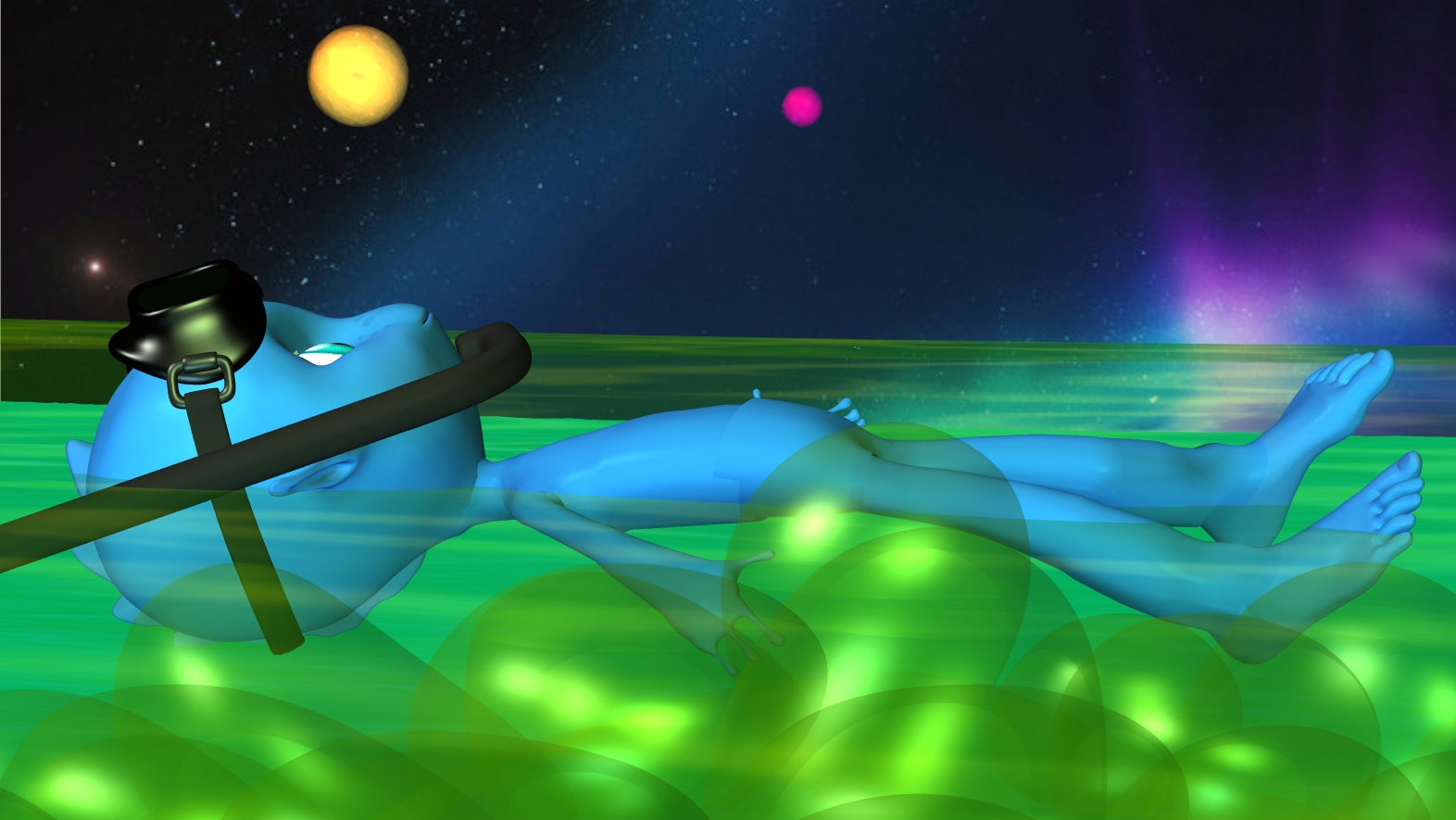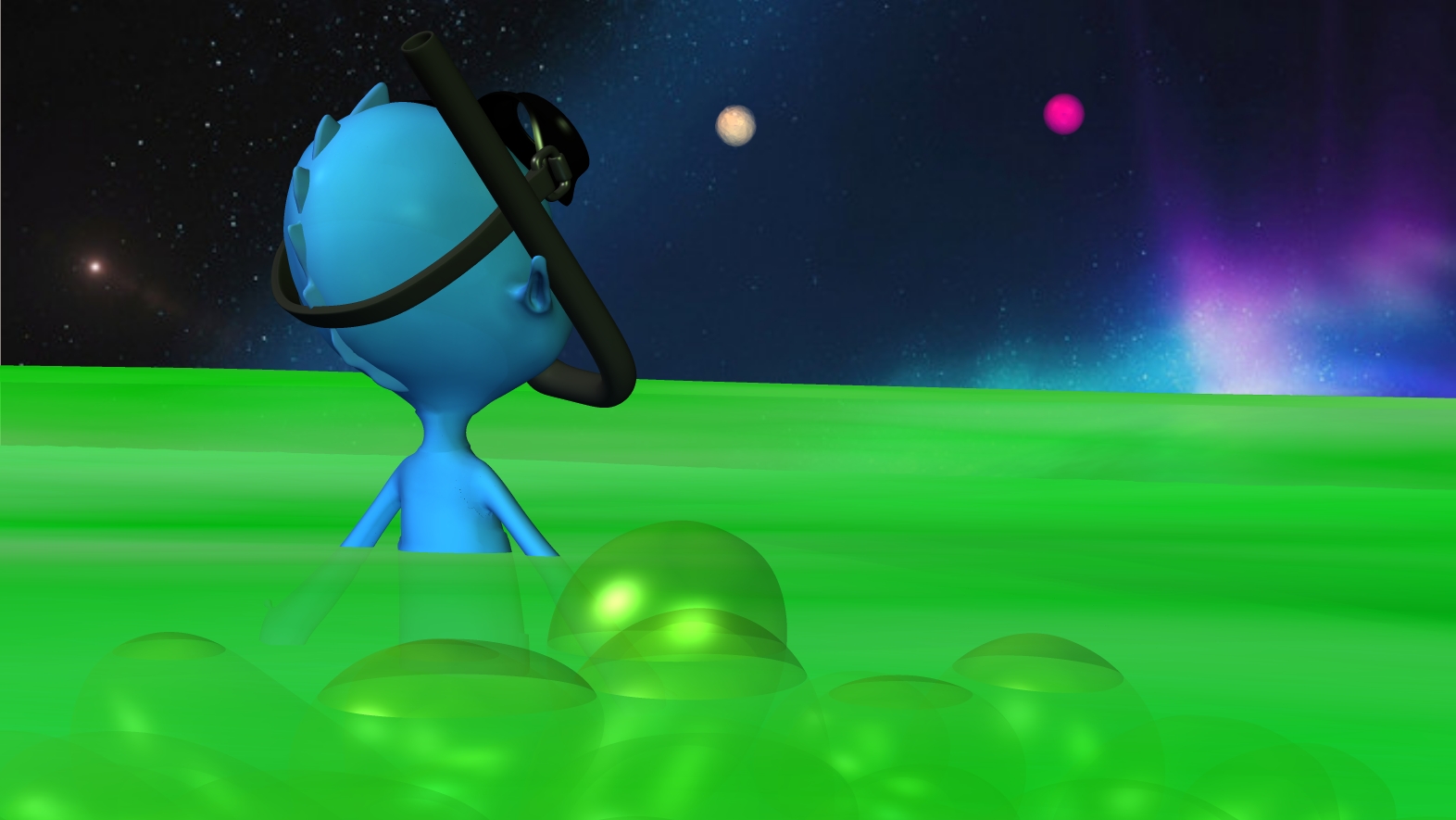 Kip enjoys a dip in the Opal Sea in this hot weather, when strange things suddenly happen ... a star glows in the sky, the water turns into green algae slime. Does this have something to do with the signal that Kip found?

Baab News . People of Baab . Space Station Main Controll
This is a Fansite of the Animation Movie "Escape from Planet Earth" by Splendid Animations.
The Artworks on this page contain mostly fanmade Baab Alien characters and fanfiction picture stories.