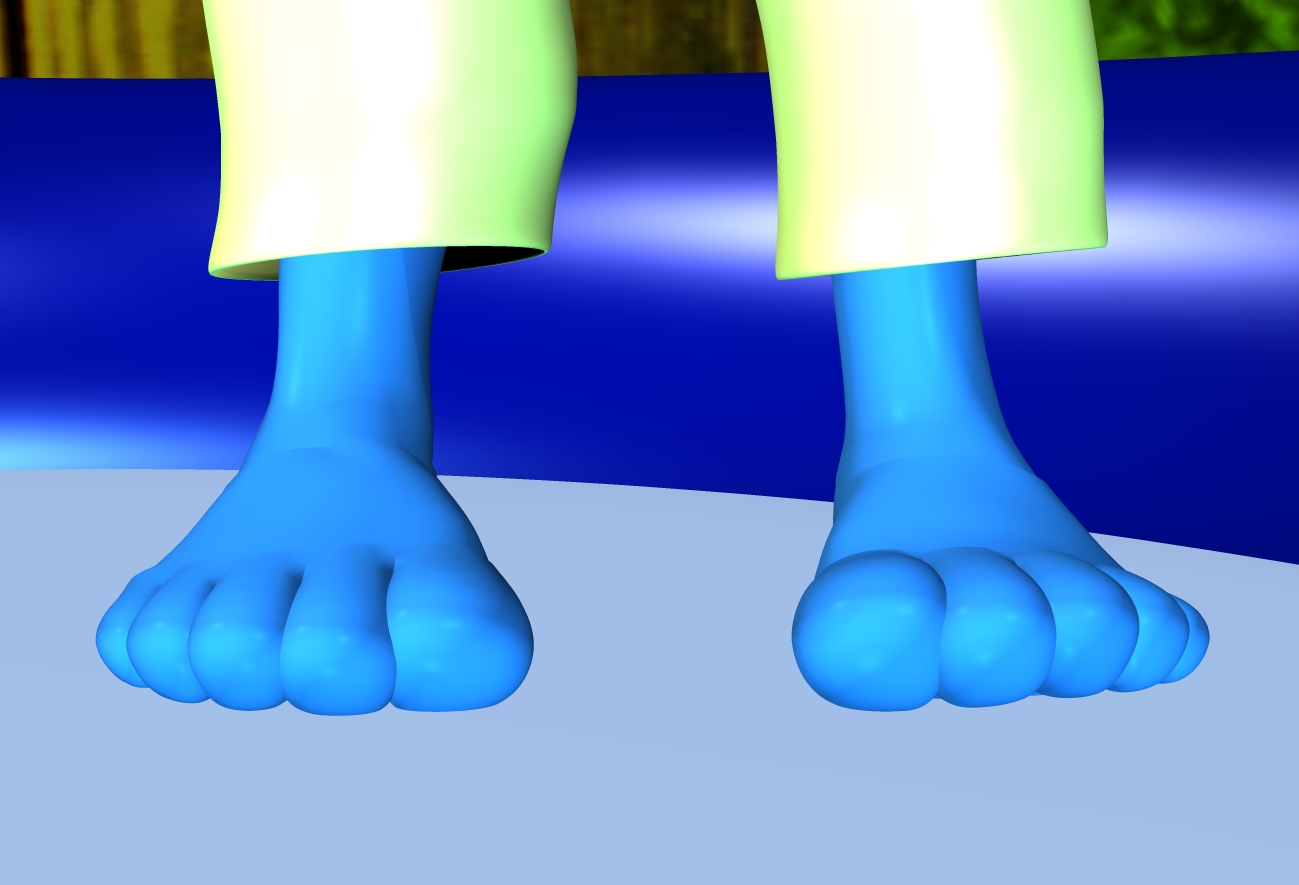 Kiku´s Liquid Bath Experiment - [Bionautics]
Part 02 - Paint [Liquid Experiment 1_2]
Baabian feet are particularly suitable for swimming and moving in water and other liquids - after all, they come from amphibious animals. Baabians also have no toenails or fingernails. Kiku now begins to slowly pour the paint into the basin. Zupp is really excited ...
The pink in the color comes from certain algae that grow in the Opal Sea. The color in the algae has intensified since the radiation from the star Antares. The high proportion of liquid latex in the paint makes the paint particularly viscous and smooth.

Zupp is fascinated by the consistency of the color. "The molecular structure" so Kiku "is stable and flexible enough to adapt to any shape and then dry to a rubber skin through cross-linking.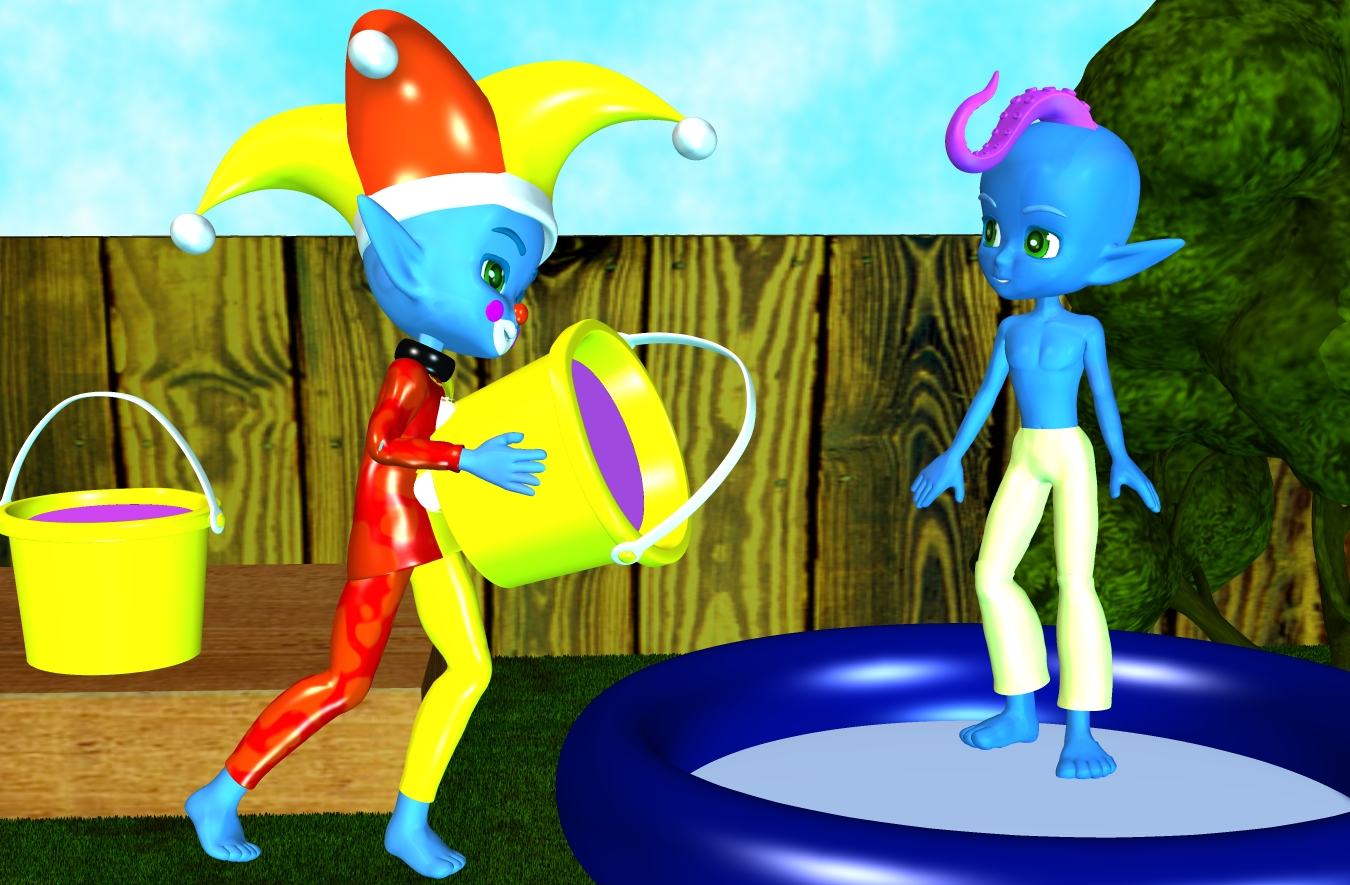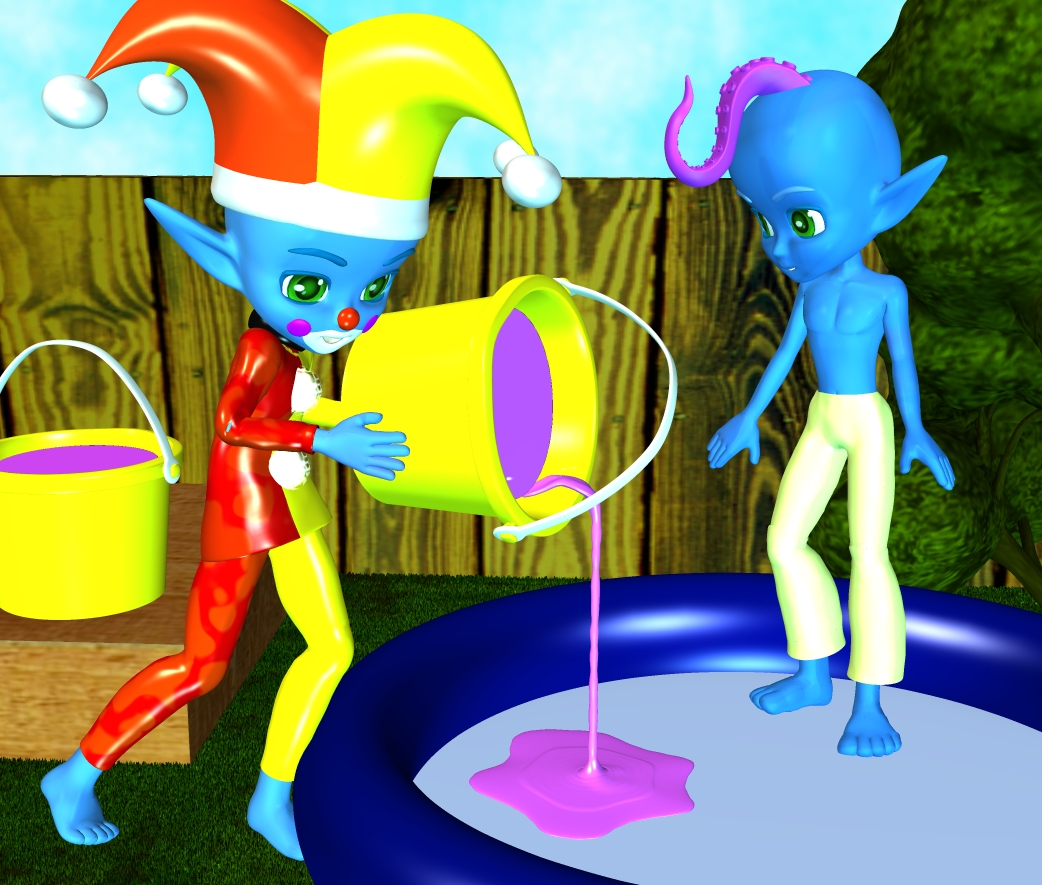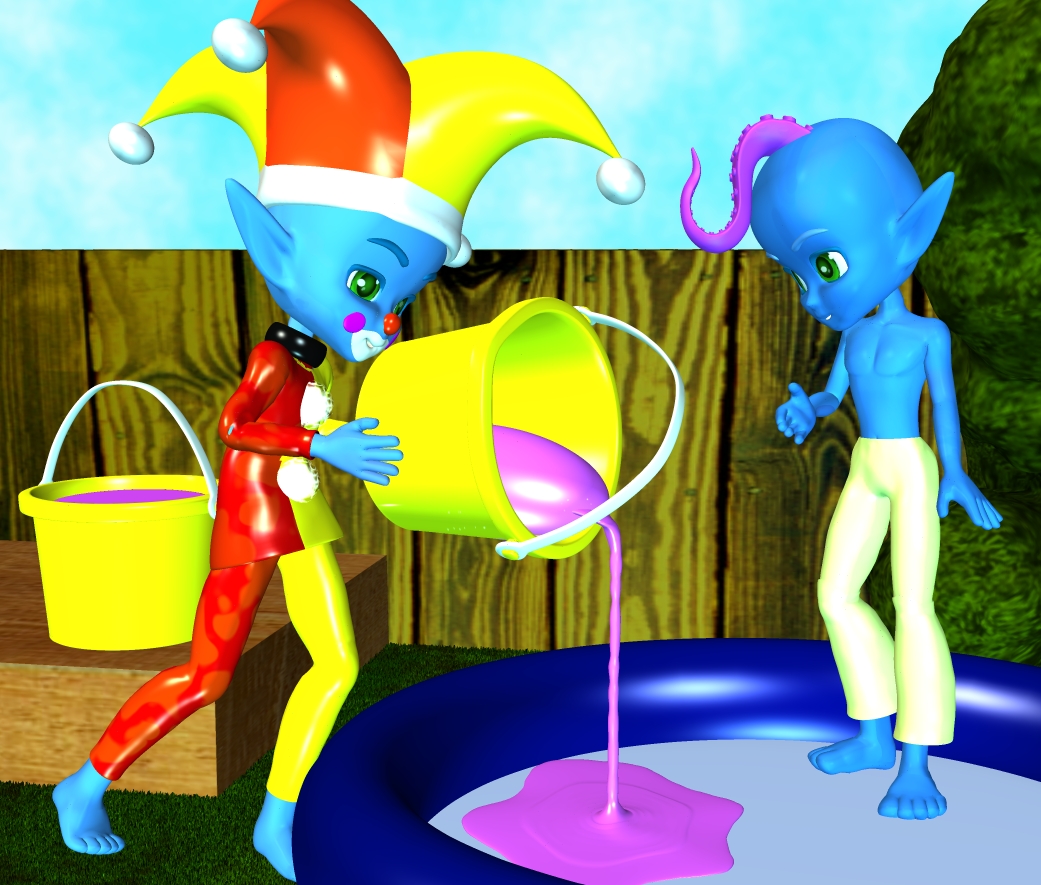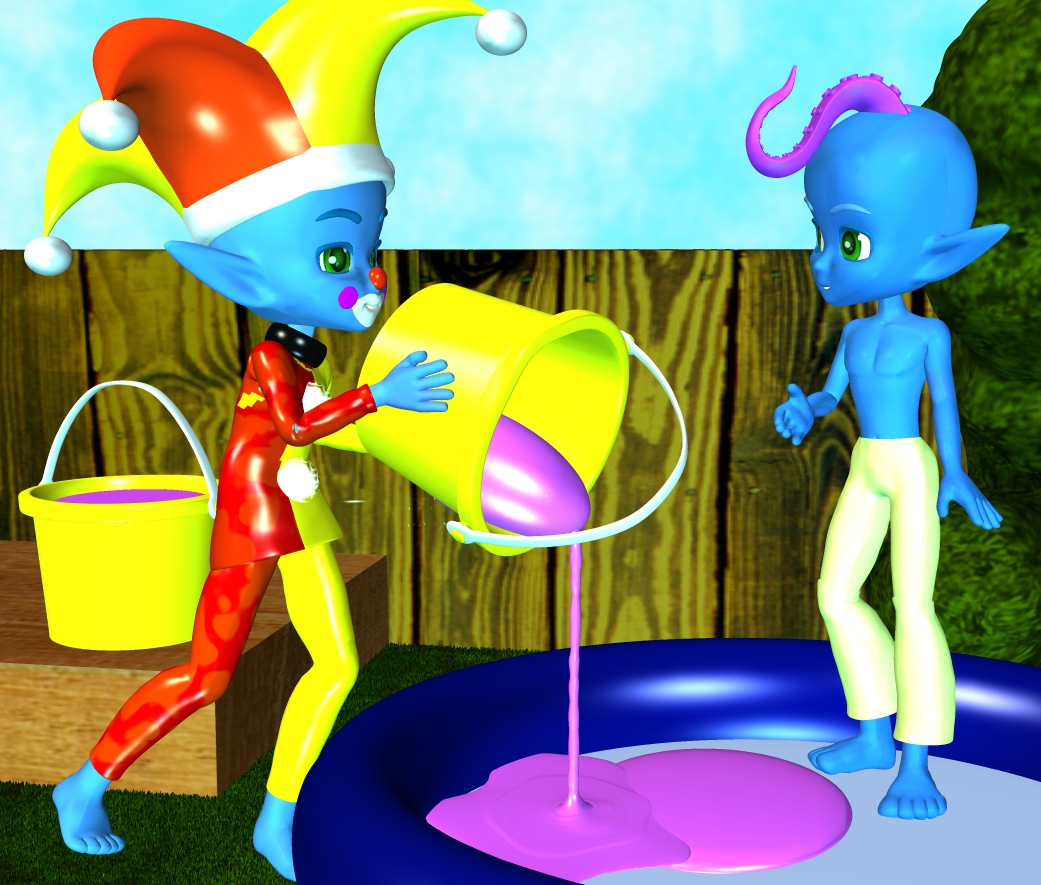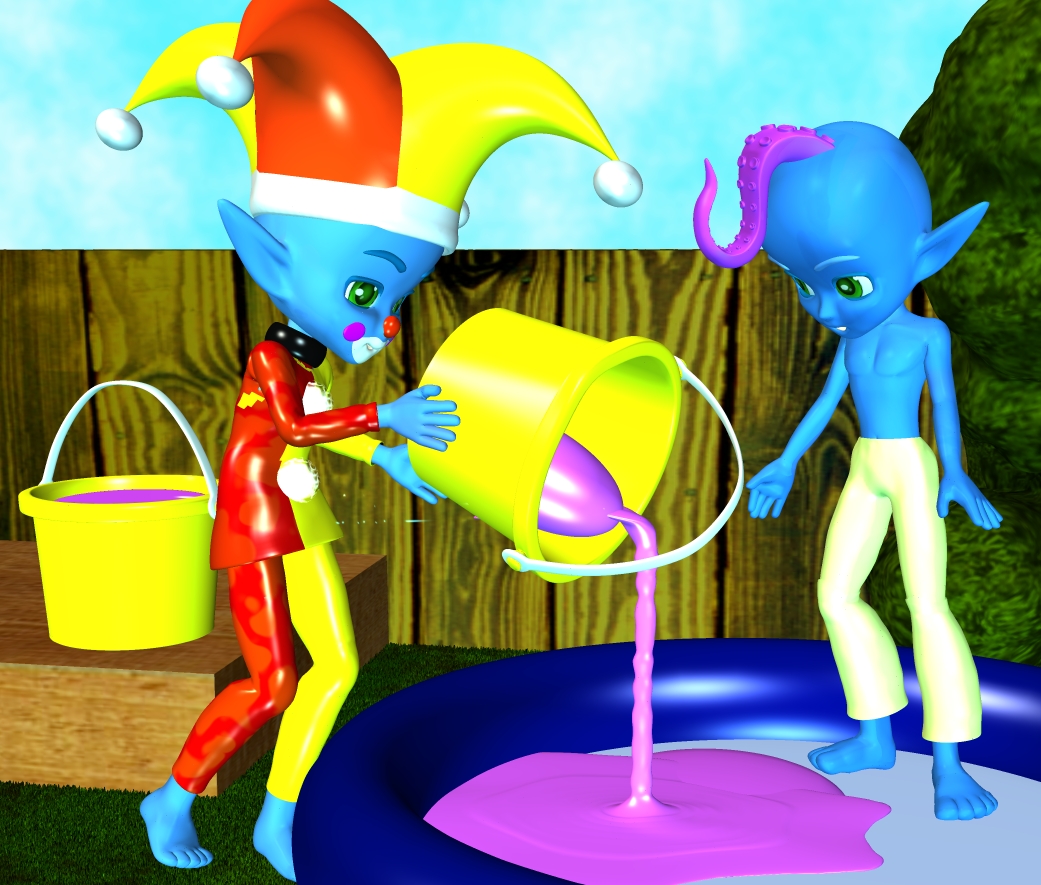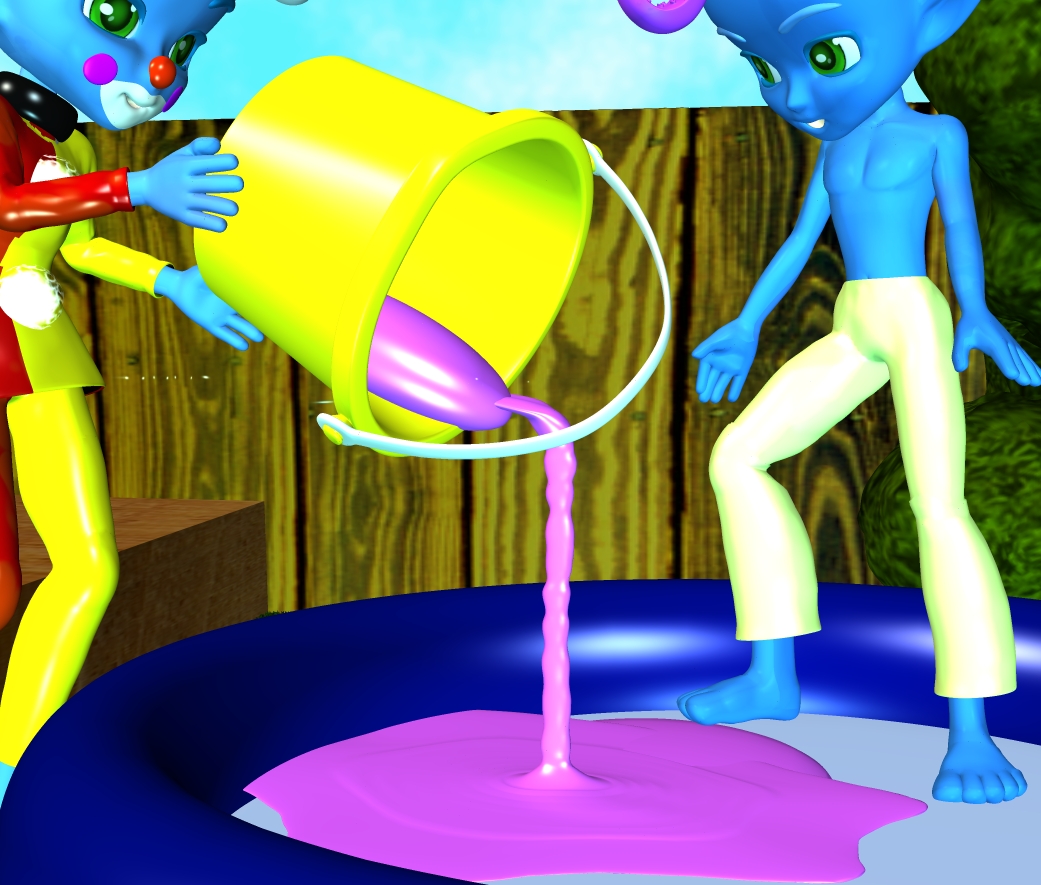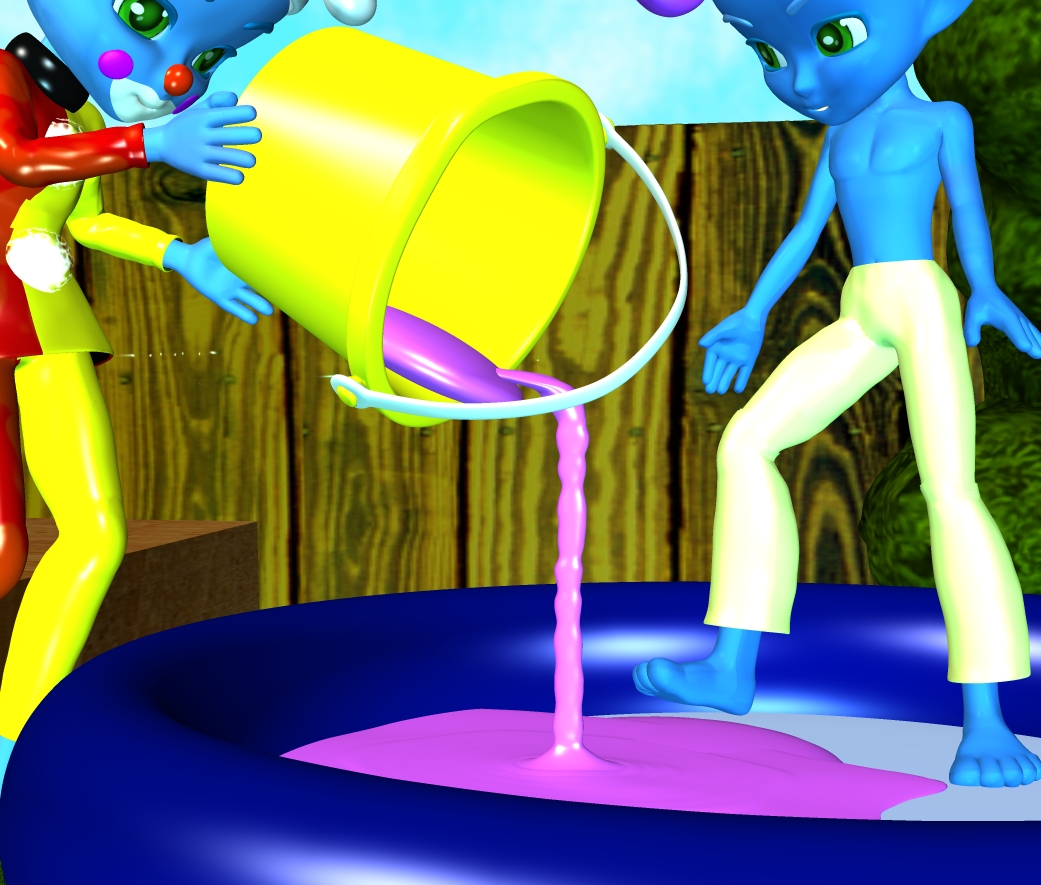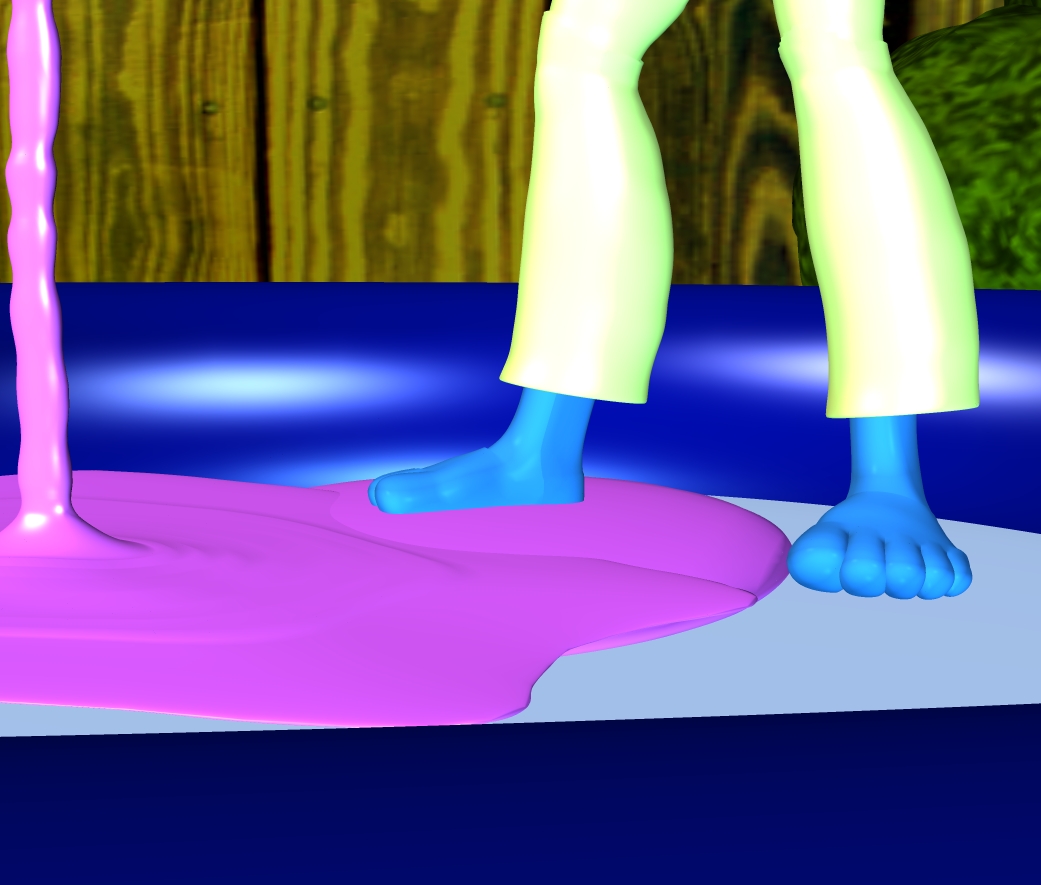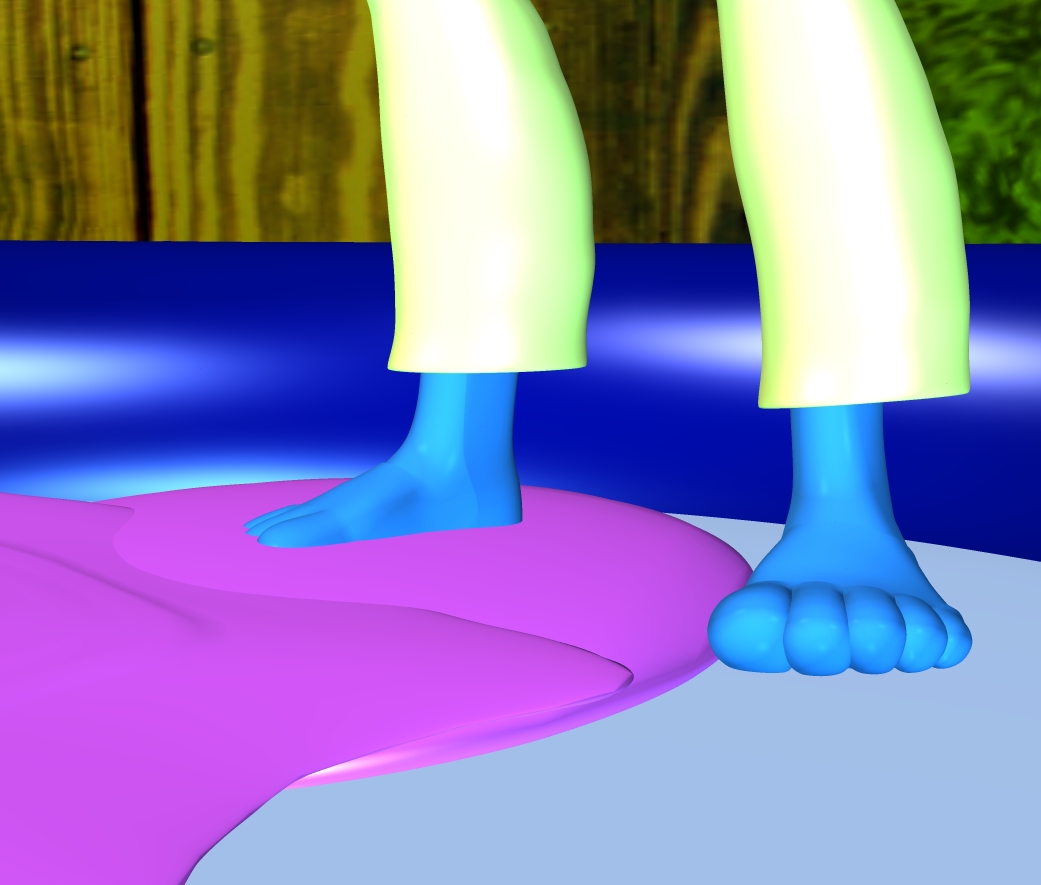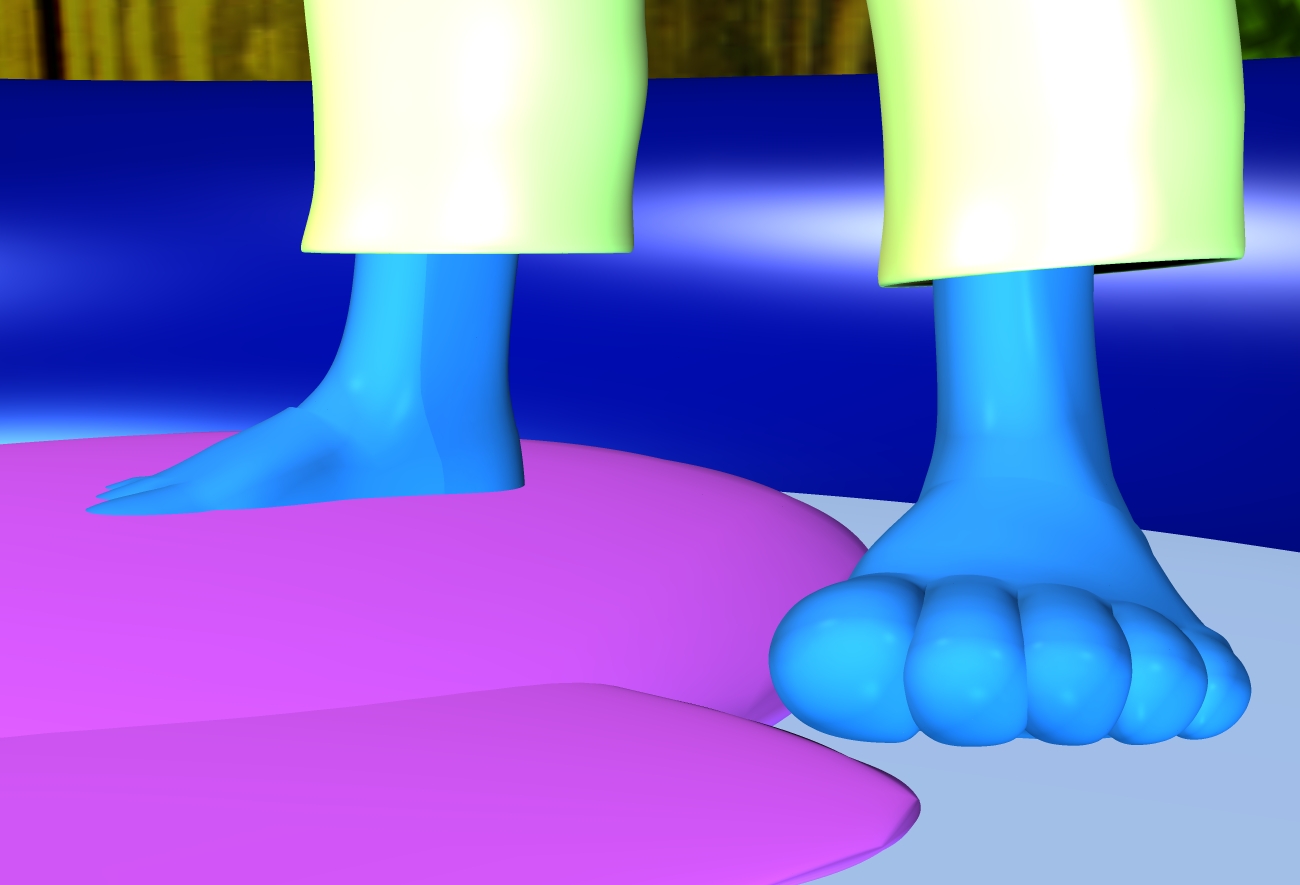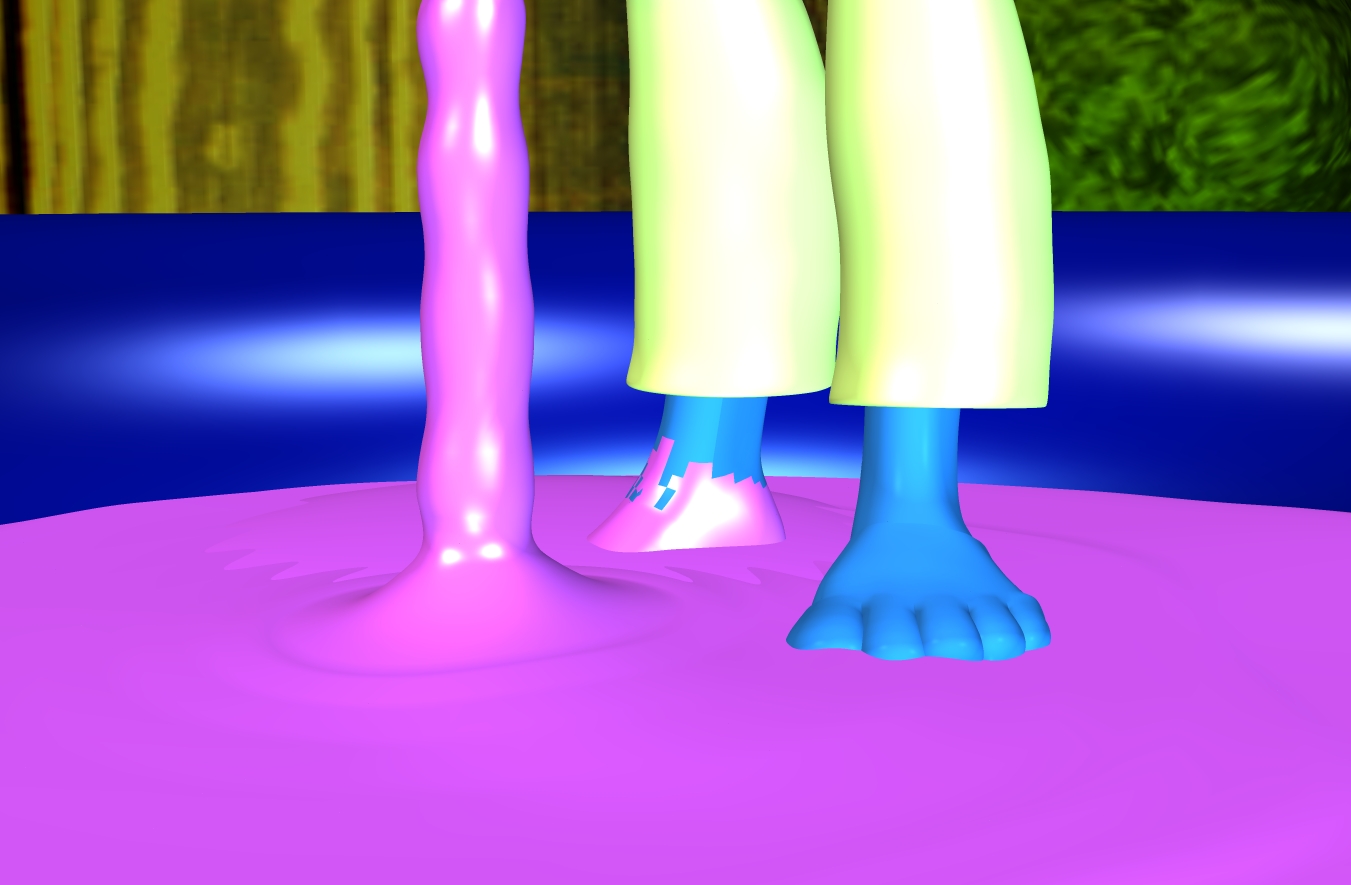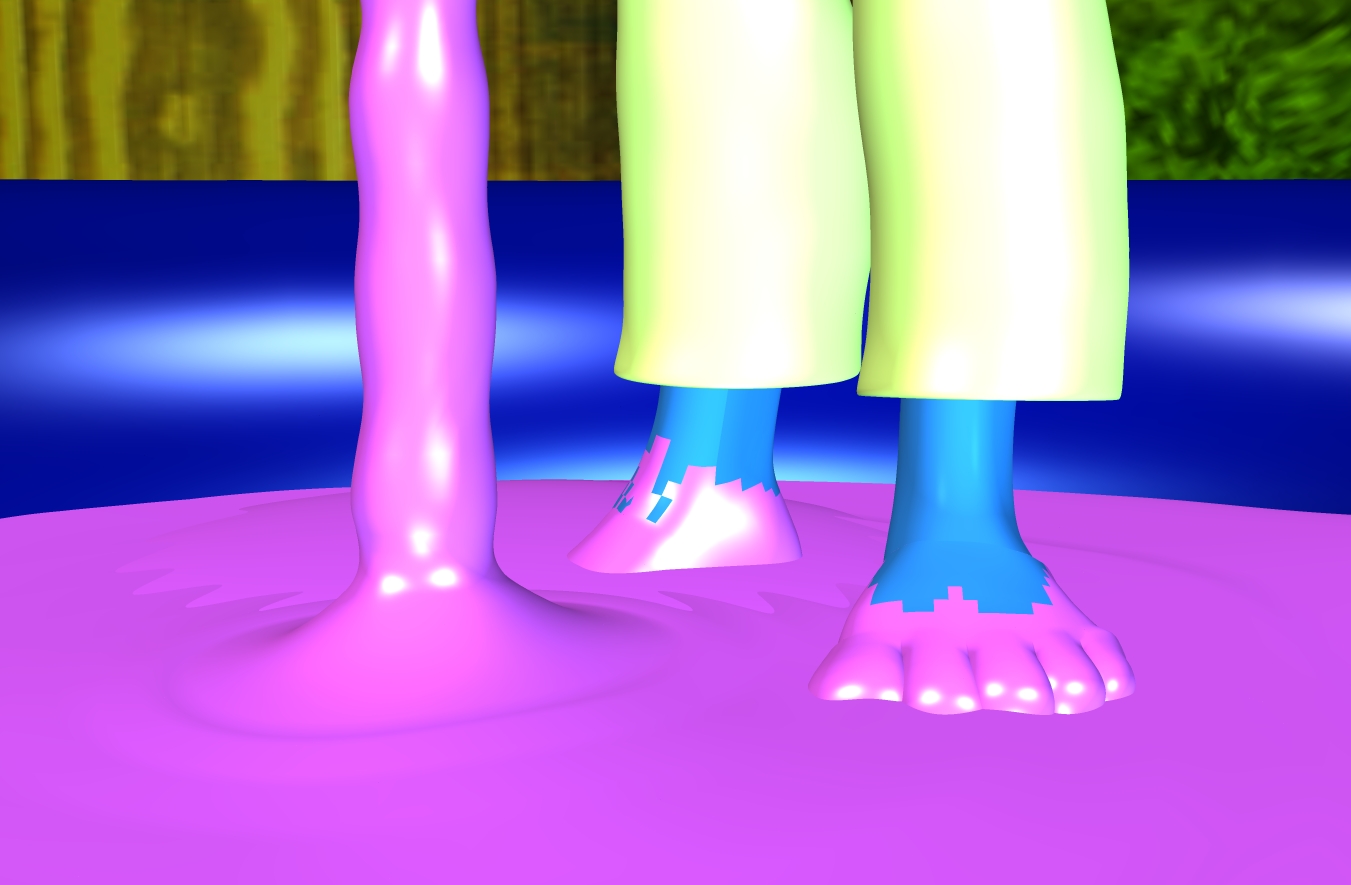 The paint creeps across the bottom of the pool towards Zupp's feet. When touched, Zupp immediately feels the pleasant coolness on his skin and that the liquid hugs the shape of his feet.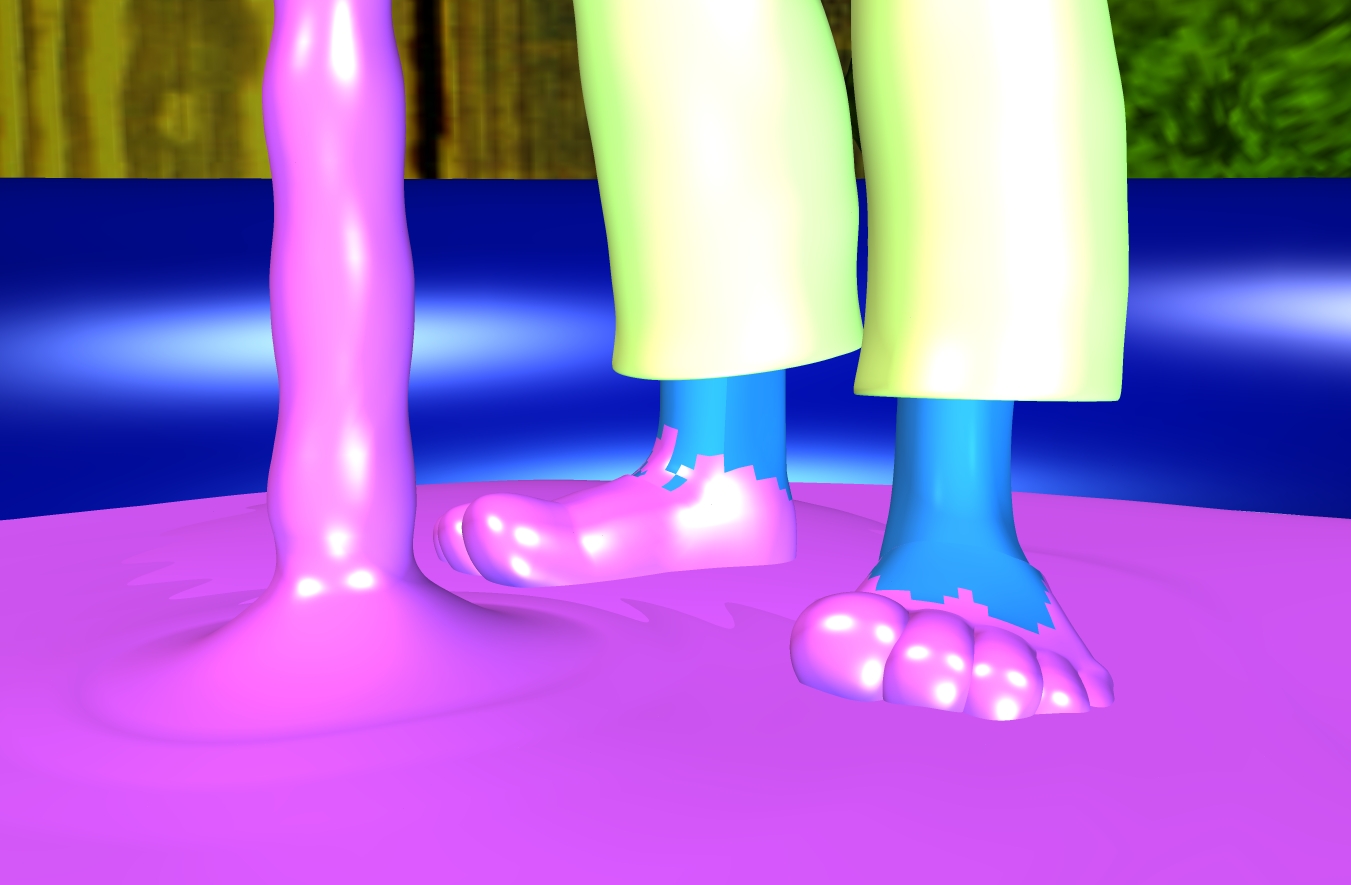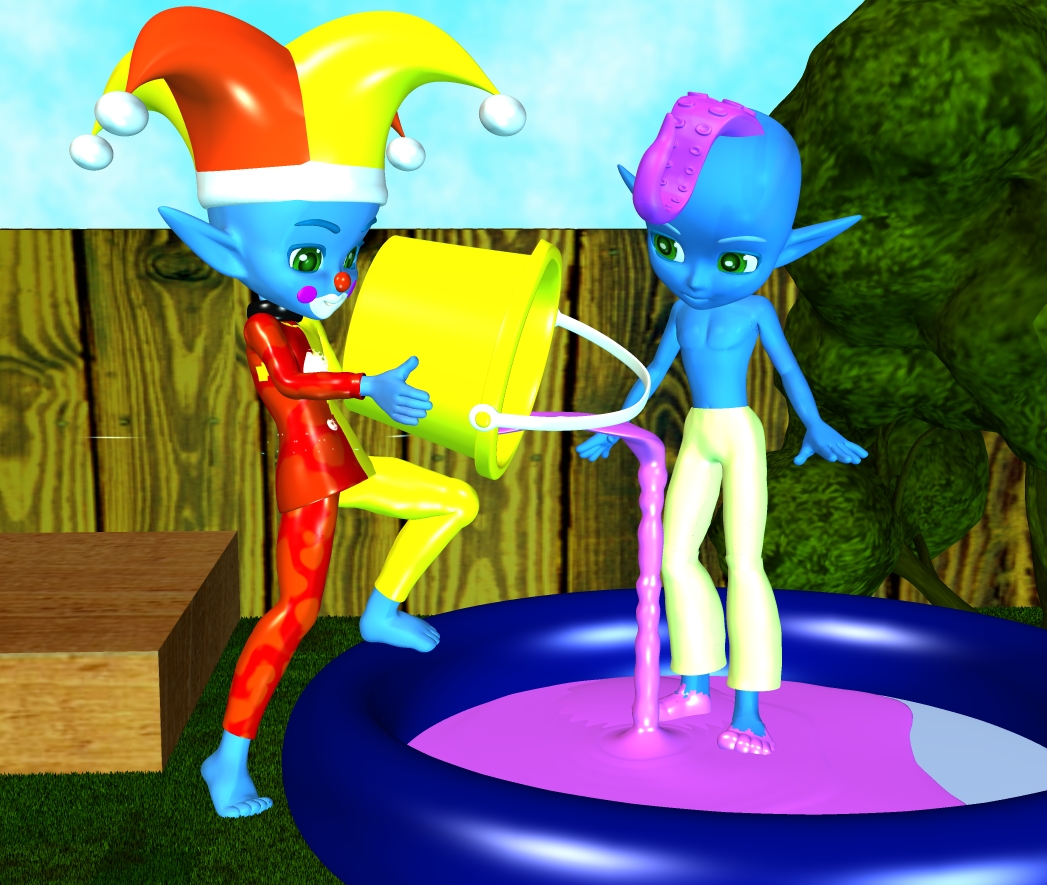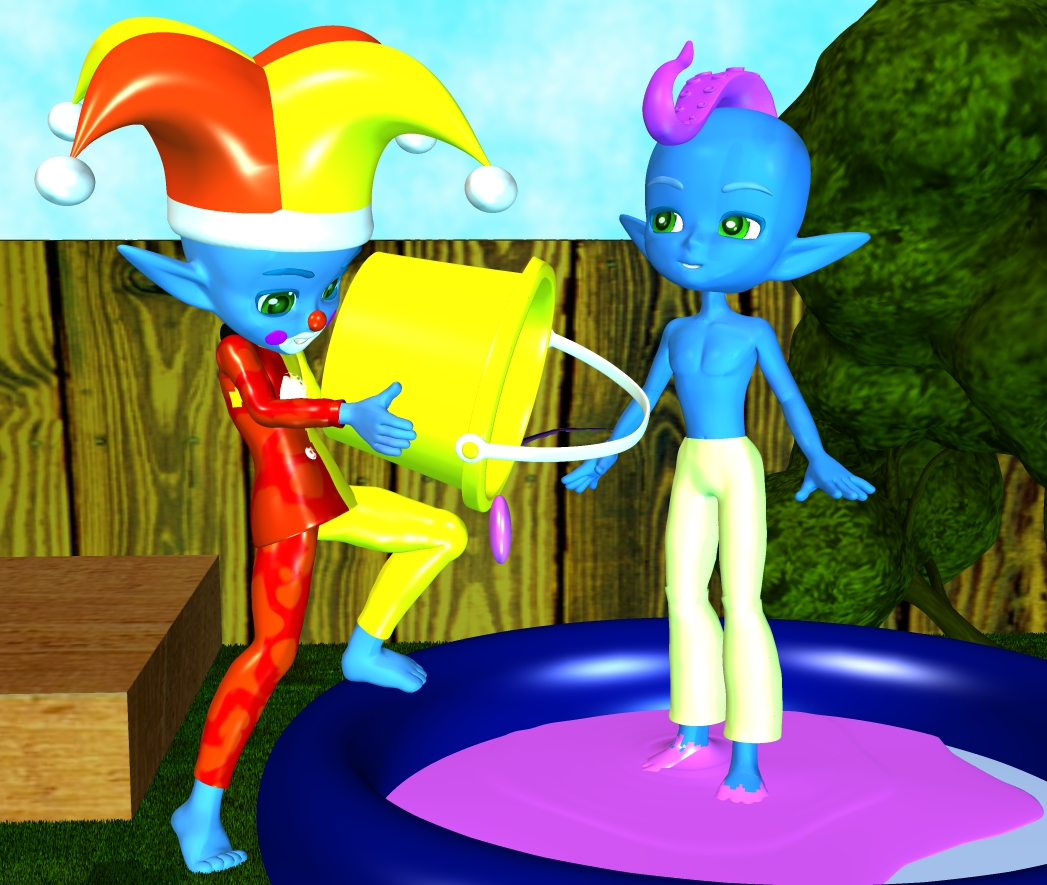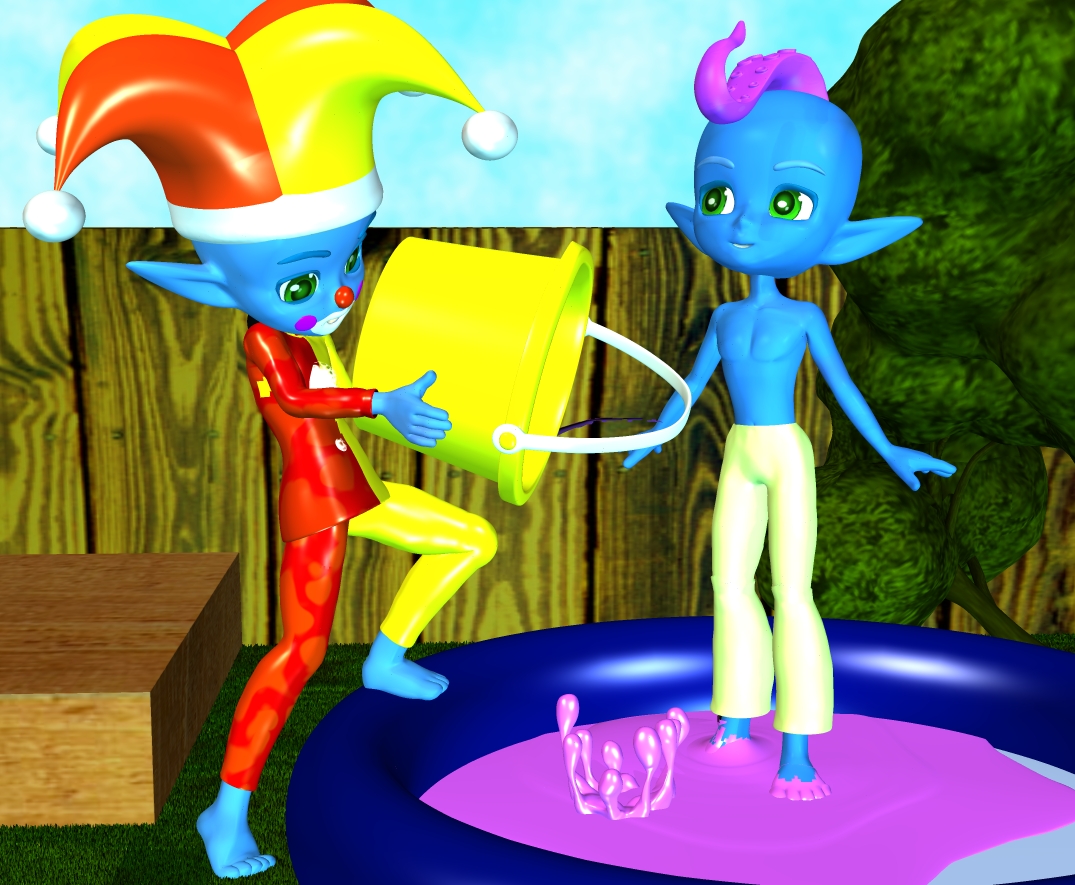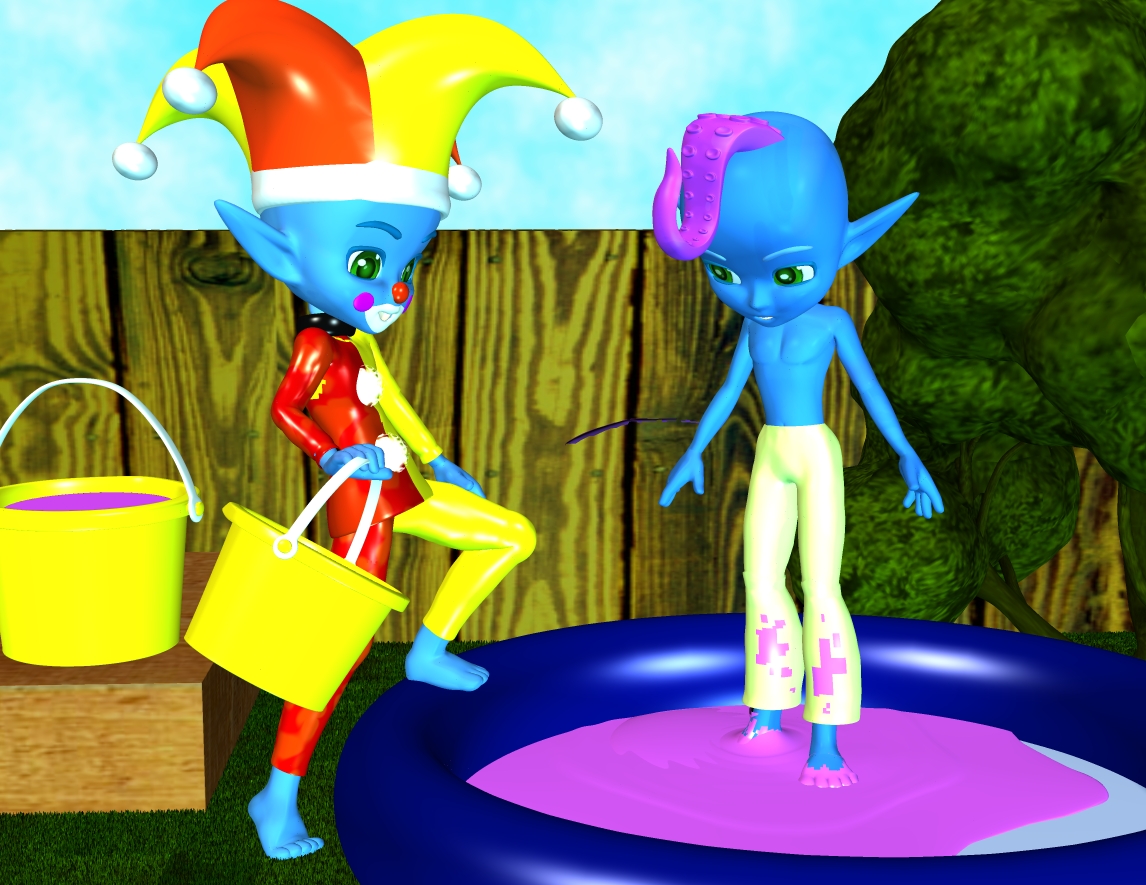 [01_Main Page] . [02_Transmission] . [03_Paint_01] . [04_Paint_02] .
Baab News . People of Baab . Space Station Main Controll
3D Computer Graphic Artwork - Picture Stories about Baab Aliens Kiku, Quim, Kip and more.
Used 3D Software is Poser, DAZ 3D and Blender.
This is a Fansite of the Animation Movie "Escape from Planet Earth" by Splendid Animations.
The Artworks on this page contain mostly fanmade Baab Alien characters and fanfiction picture stories.