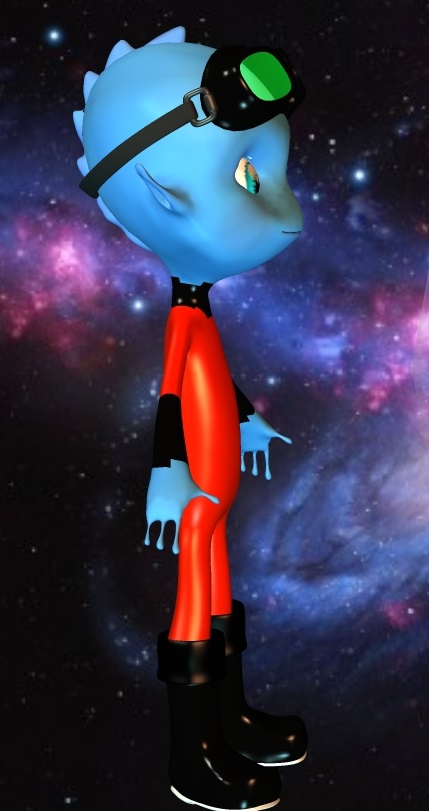 PLANET BAAB
3D CGI Science Fiction Art by Kip Supernova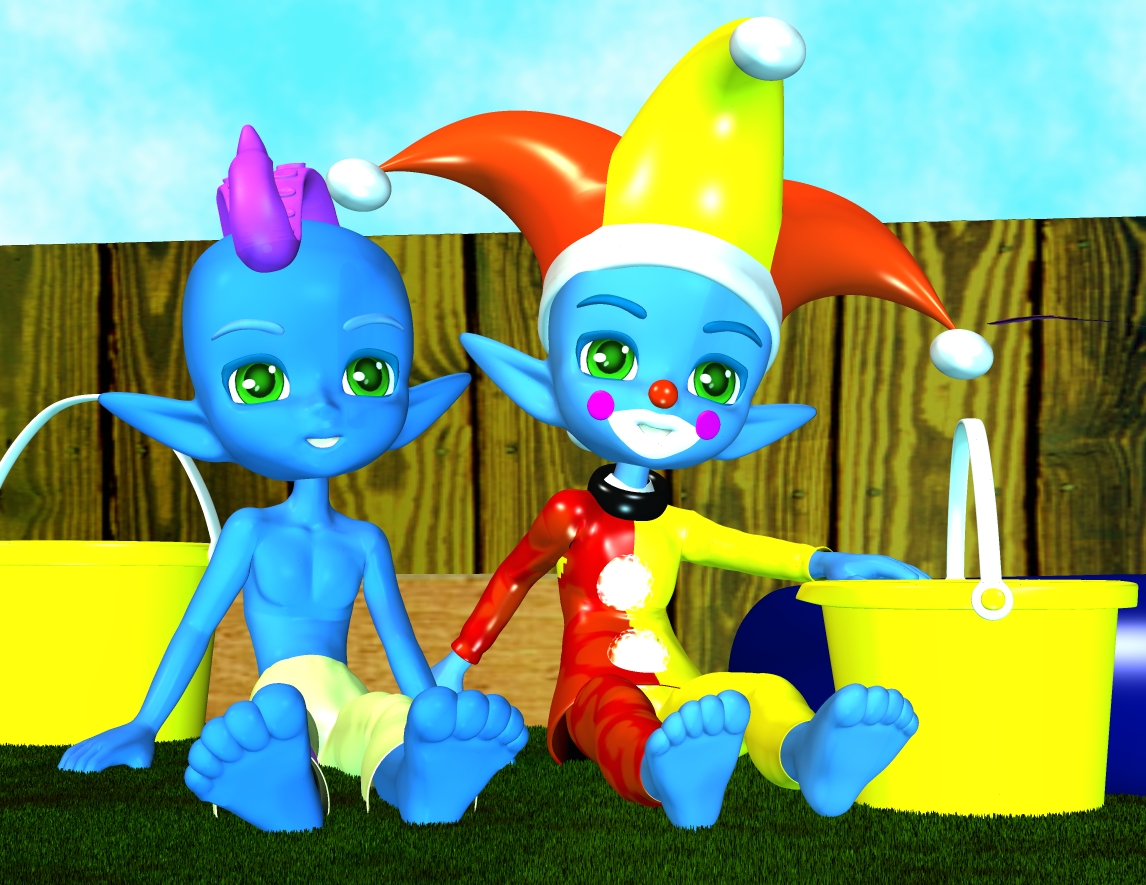 Kiku´s Liquid Bath Experiment - [Bionautics]
Part 02 - Paint [Liquid Experiment 1_1]
The colors for Kikus and Zupp's experiment consist of corn starch, flour and salt. That mixed with water and colored with the red juice of the red slime algae creates a beautiful, pink and very tough, viscous color. This color was originally developed to paint houses because the algae provide the building with energy through photosynthesis. Now it's time to test the effects of color on your skin.

Zupp wonders why Kiku is wearing a clown costume, but the astrobiologist has a very simple explanation: "Experiments should also be fun, and I read that clowns and jugglers are particularly funny on planet Earth." Well, so much for that.

Kiku has filled two large buckets with 10 liters of paint each. "That should be enough to test the effect of the color on the skin. The best thing you can do is go into the basin that I have prepared and I will pour the color in." Zupp is still a little unsure; He has never done anything like this, but at the same time he is also curious - not only as a scientist, but also because, like all Baabians, he likes sticky and sticky liquids, especially for bathing.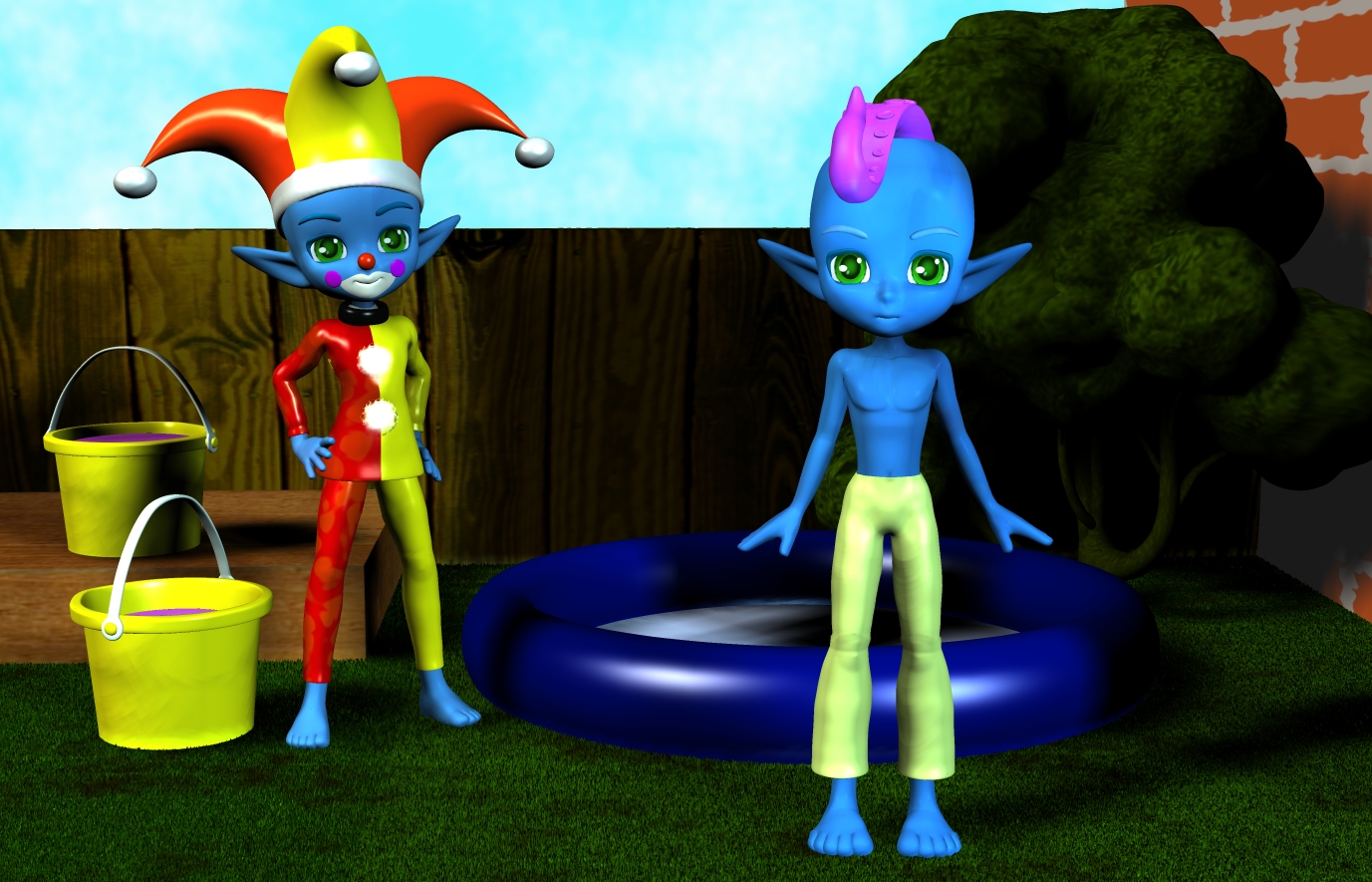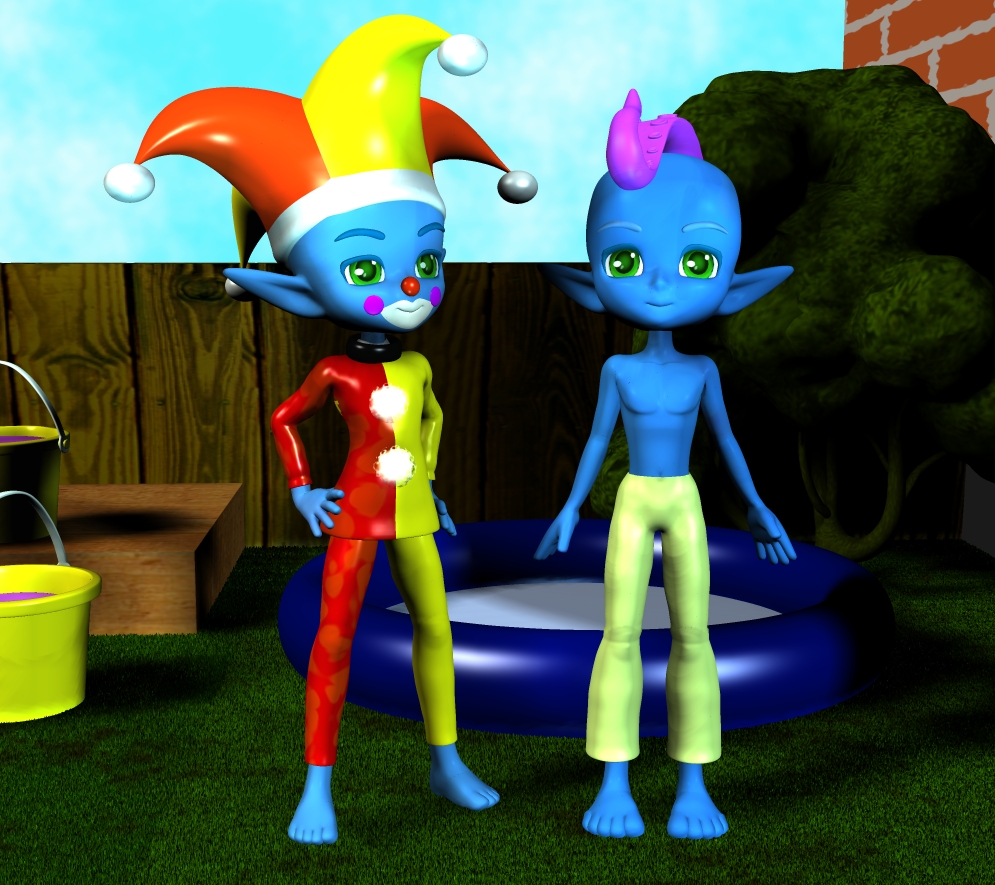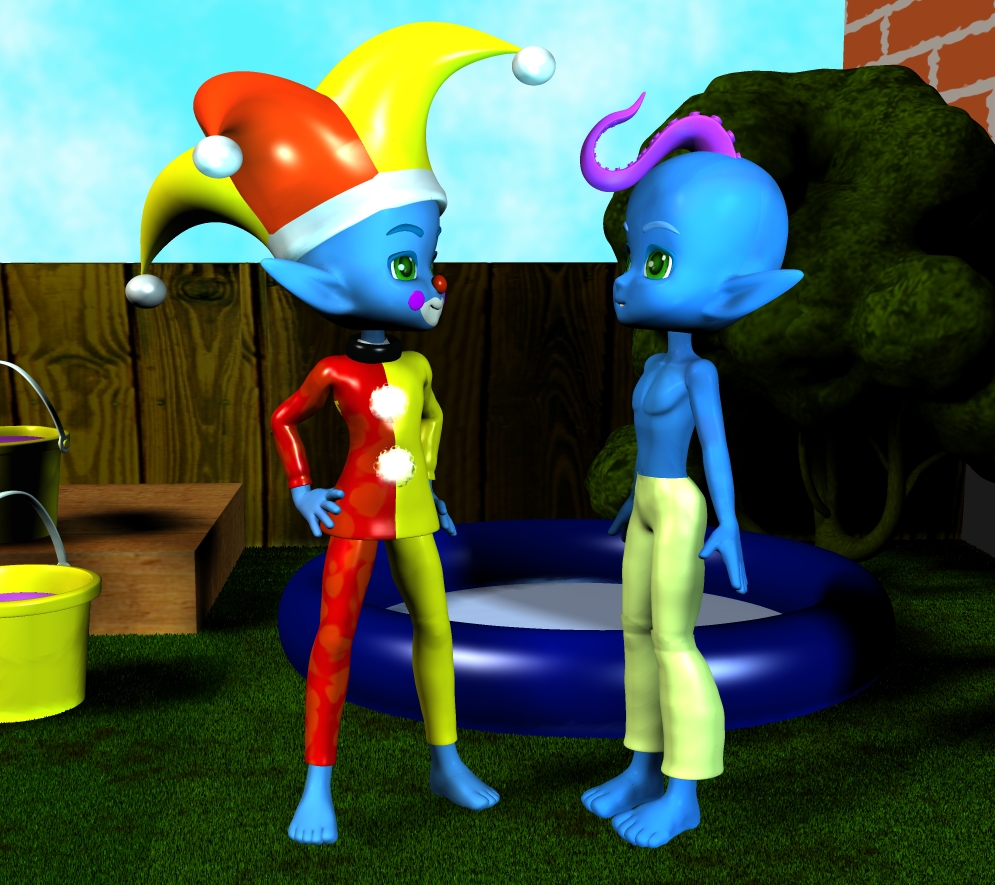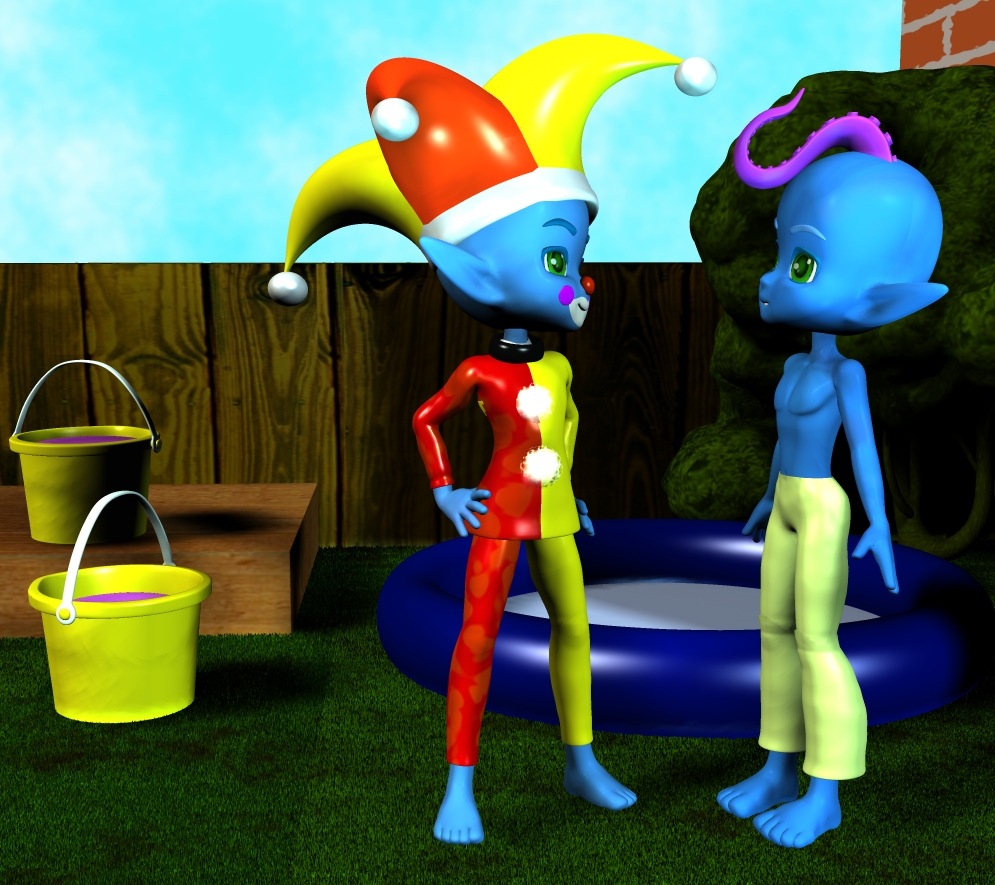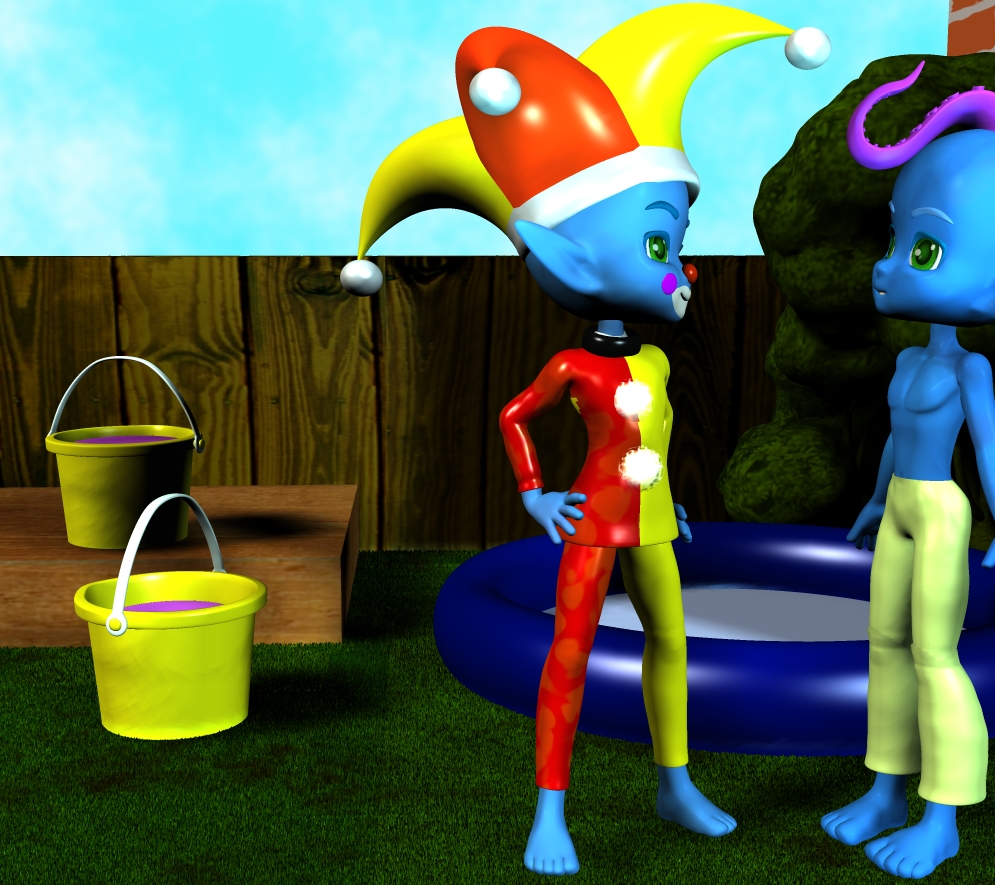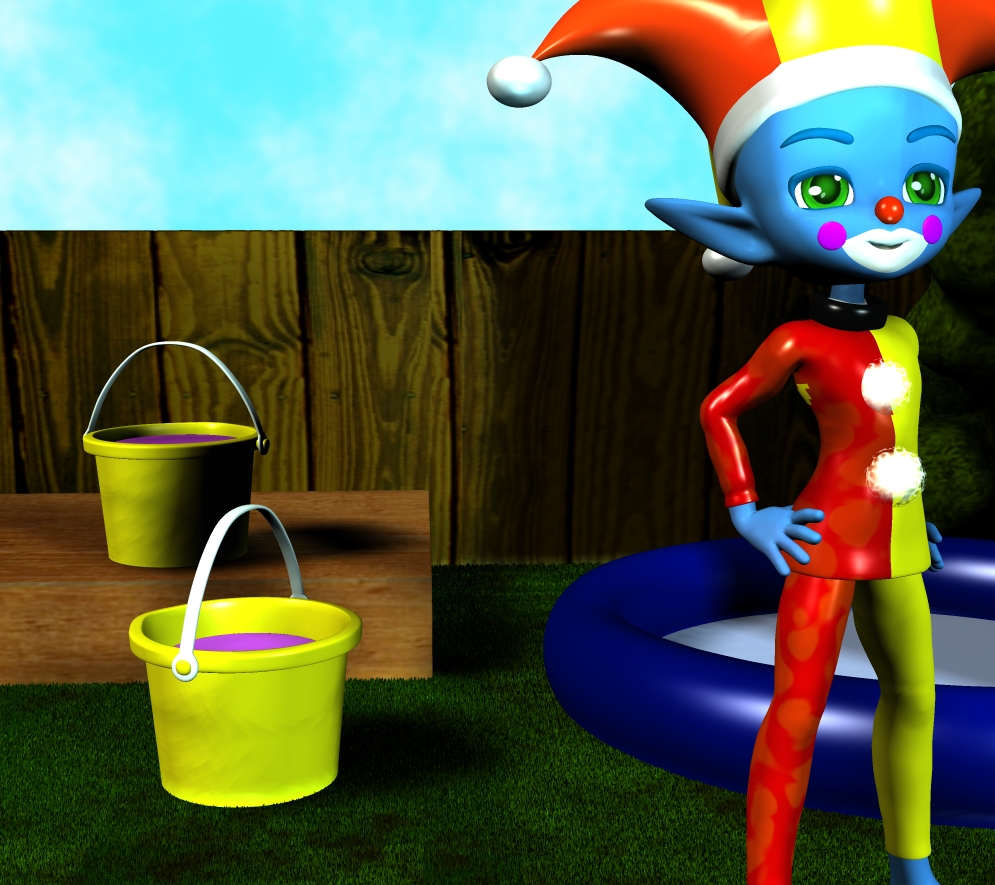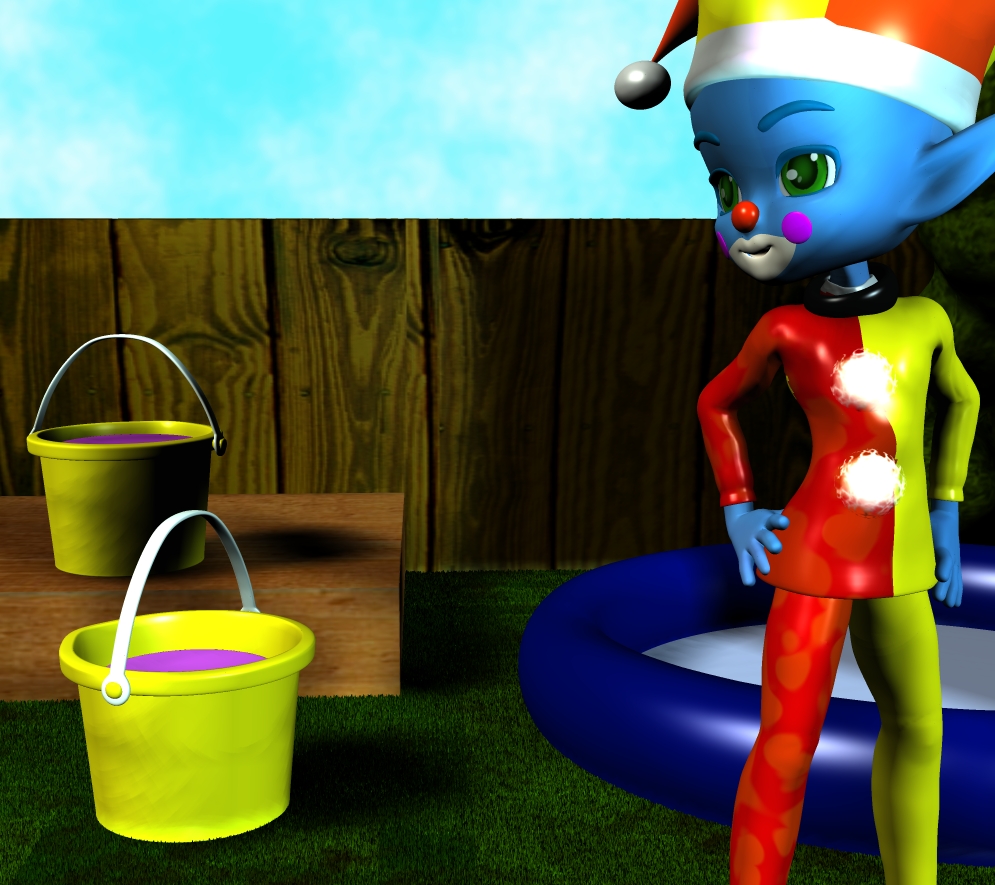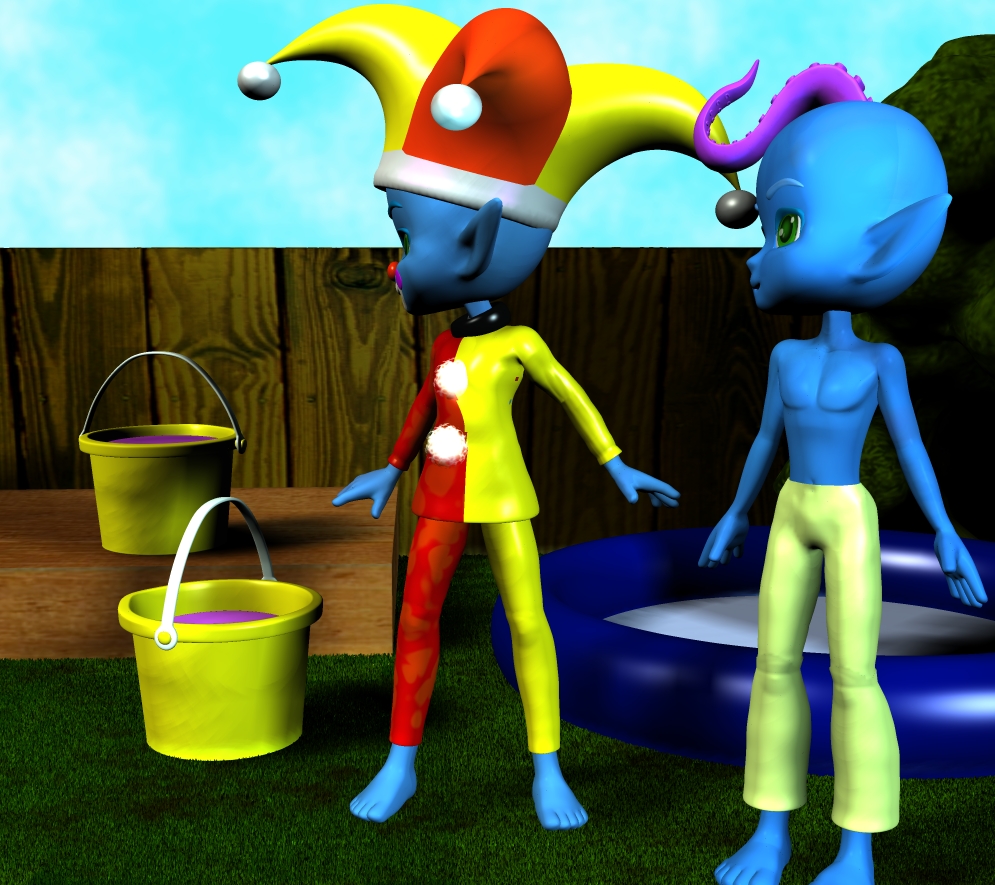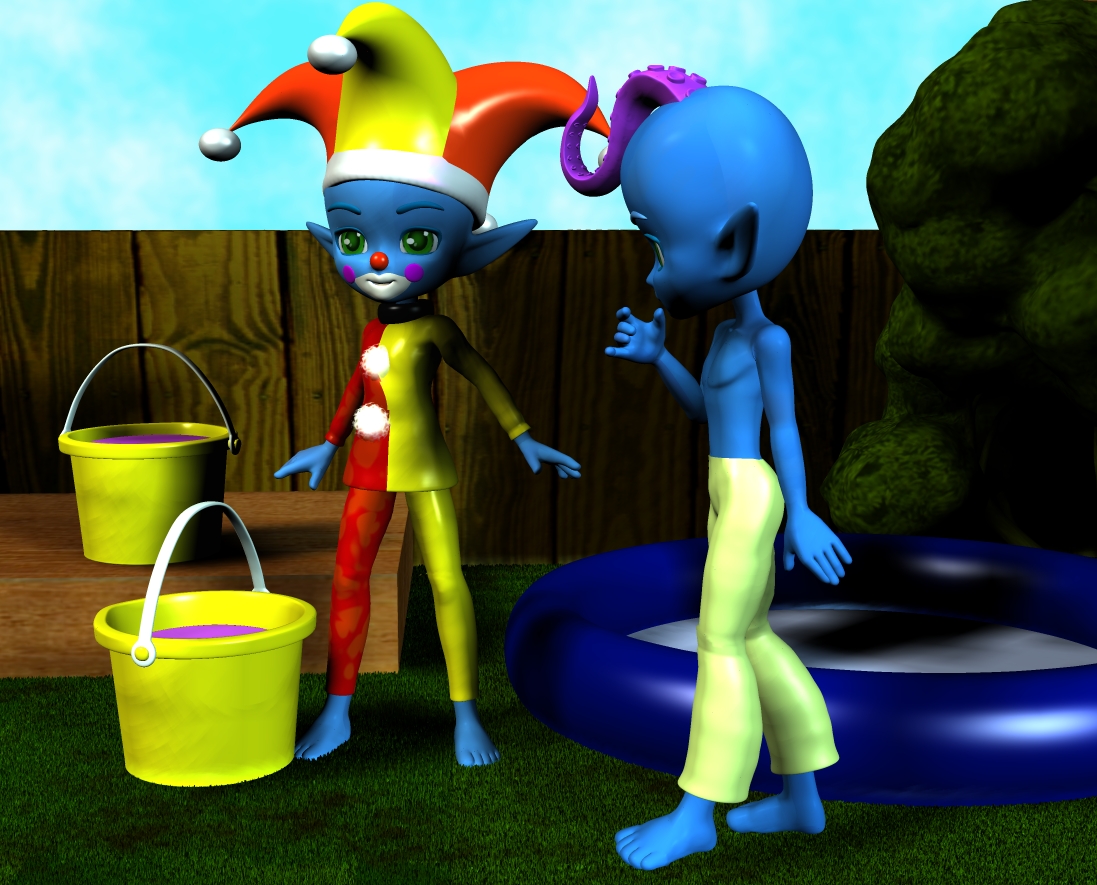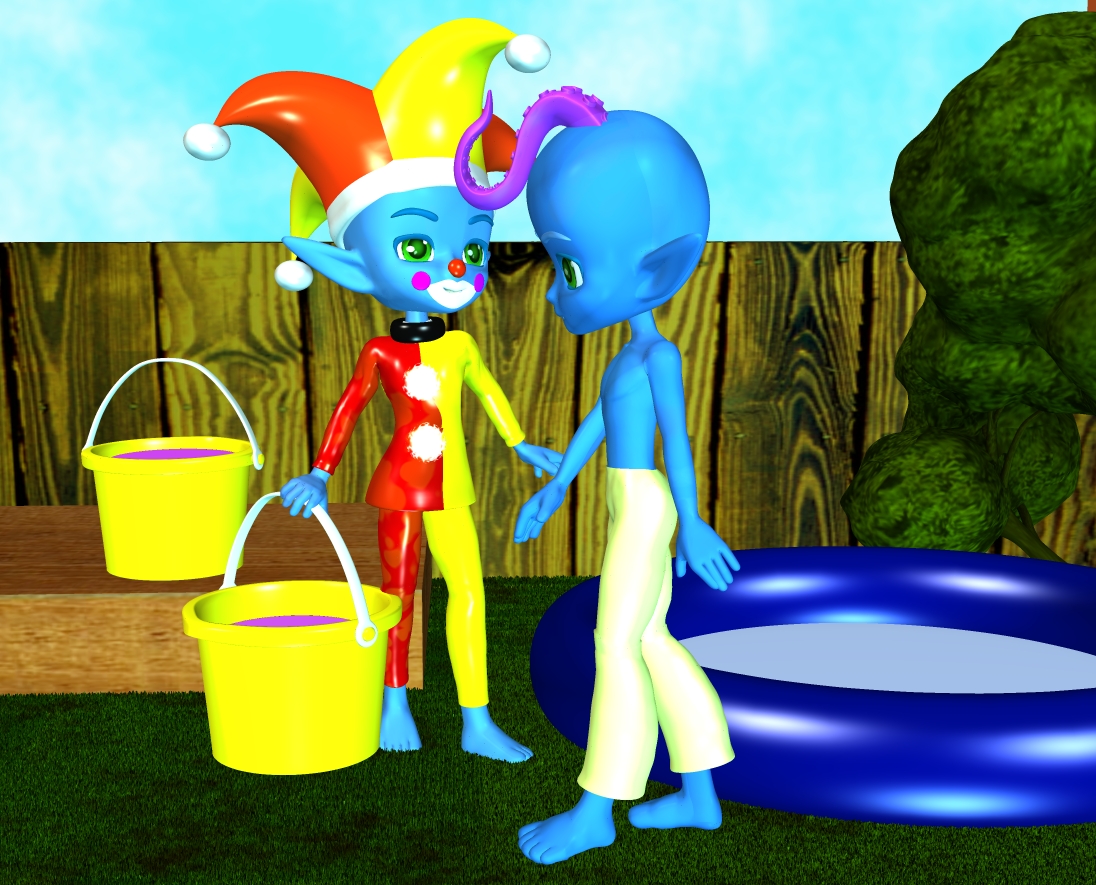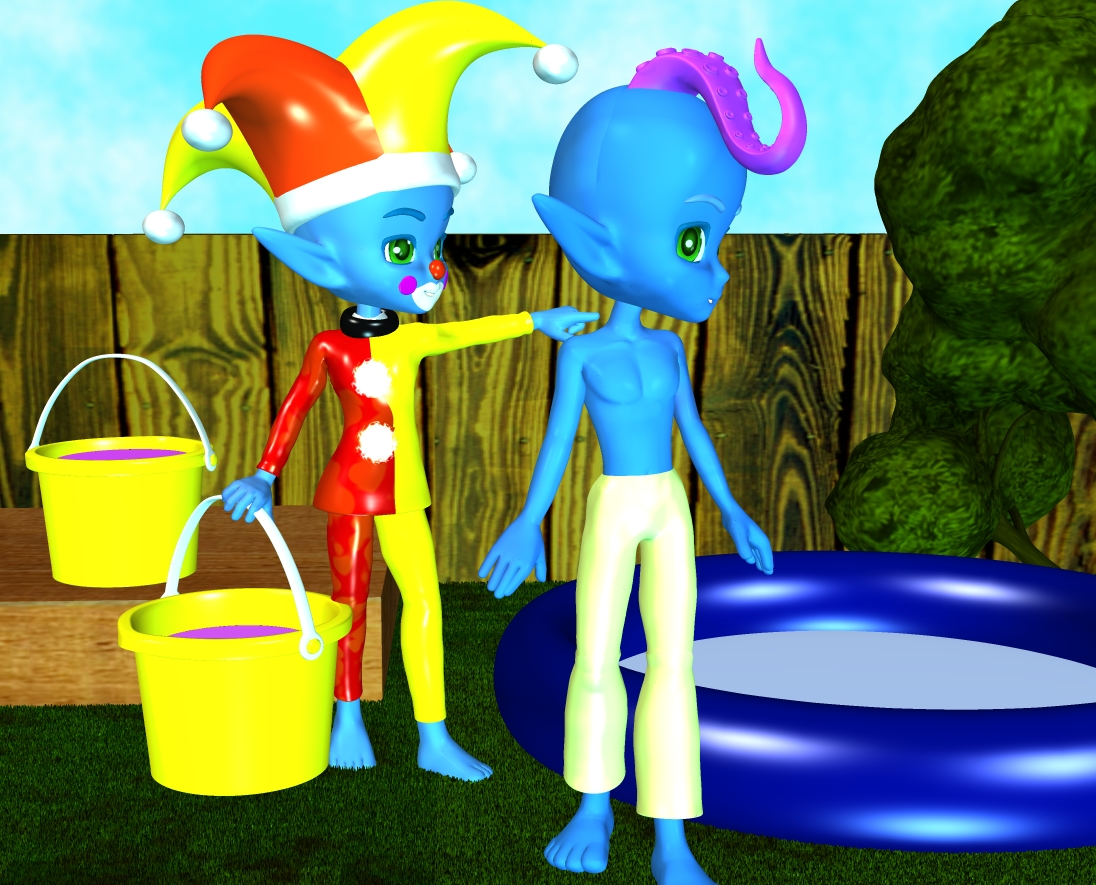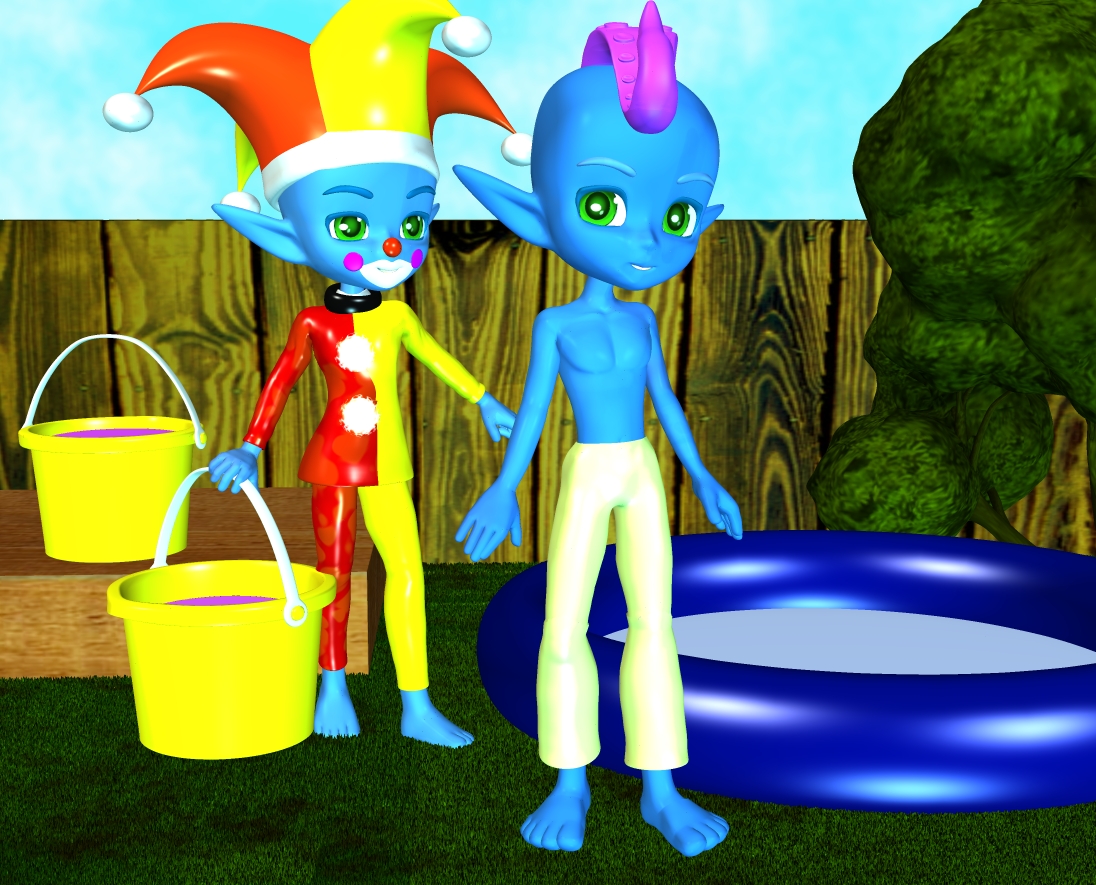 [01_Main Page] . [02_Transmission] . [03_Paint_01] . [04_Paint_02] . [05_Paint_03] .
Baab News . People of Baab . Space Station Main Controll
3D Computer Graphic Artwork - Picture Stories about Baab Aliens Kiku, Quim, Kip and more.
Used 3D Software is Poser, DAZ 3D and Blender.
This is a Fansite of the Animation Movie "Escape from Planet Earth" by Splendid Animations.
The Artworks on this page contain mostly fanmade Baab Alien characters and fanfiction picture stories.