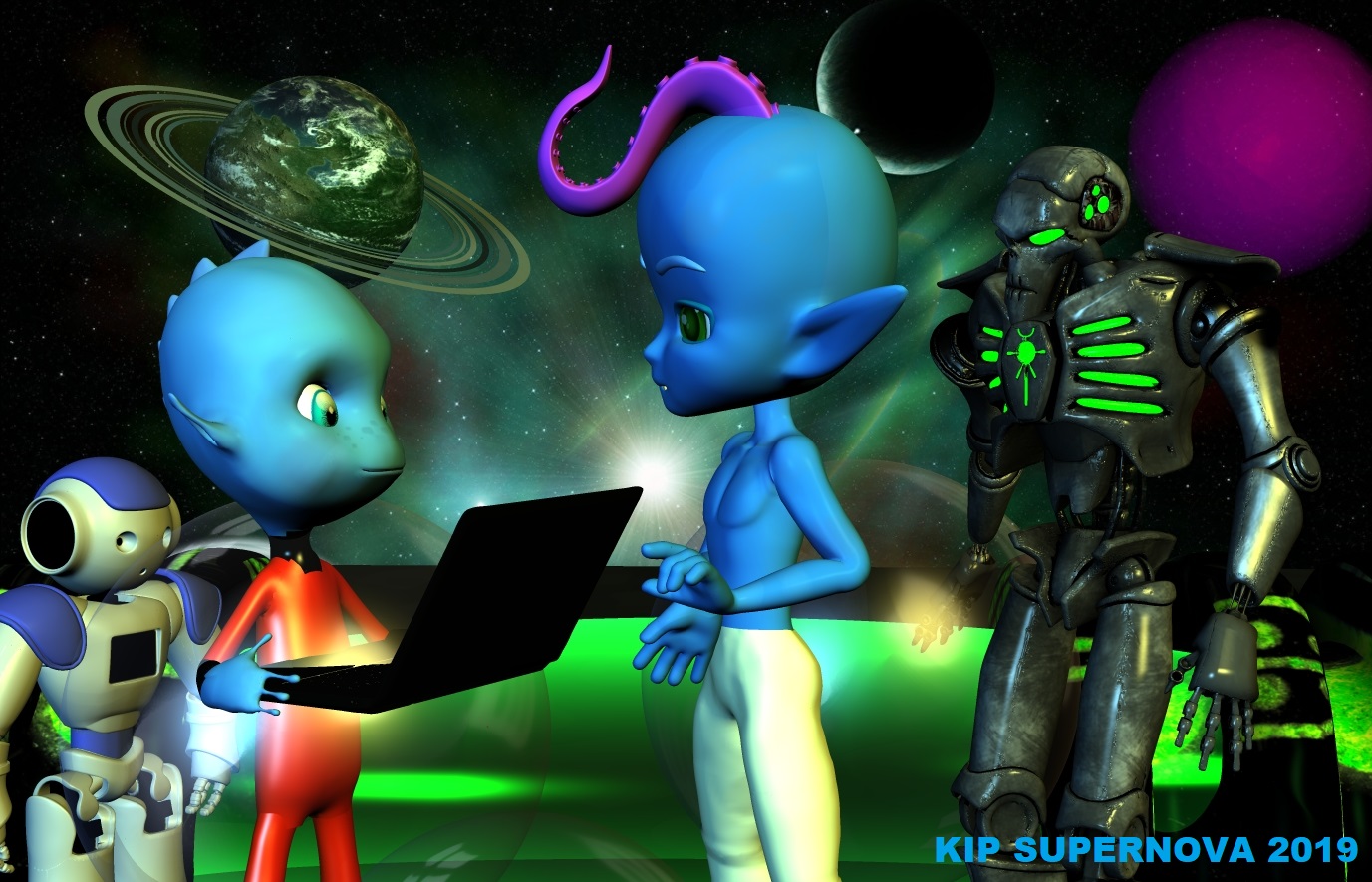 Kiku´s Liquid Bath Experiment - [Bionautics]
Part 01 - The Transmission
Zupp Yotta is a student for Solar Physics at the BASA Academy for Science and Technology. He is s very smart, but also shy Baabian guy and not very interested in people. But as a expert for Solar Systems and Radiation of Stars, he is interested for the Antares System and I called him to tell him about Kikus experiment.

After some strange radiation from the Star Antares the BASA Scienctist decided for a series of experiments with several liquids.
You remember, the radiation of Antares turned our water in slimy algea gunge - it´s not dangerous, but a secret, our scientists want to solve. As a Astro Biologist, Kiku Supernova want to check 4 substances - the "Four Elements" Water, Slime, Paint and Mud, and hopes to get some answers.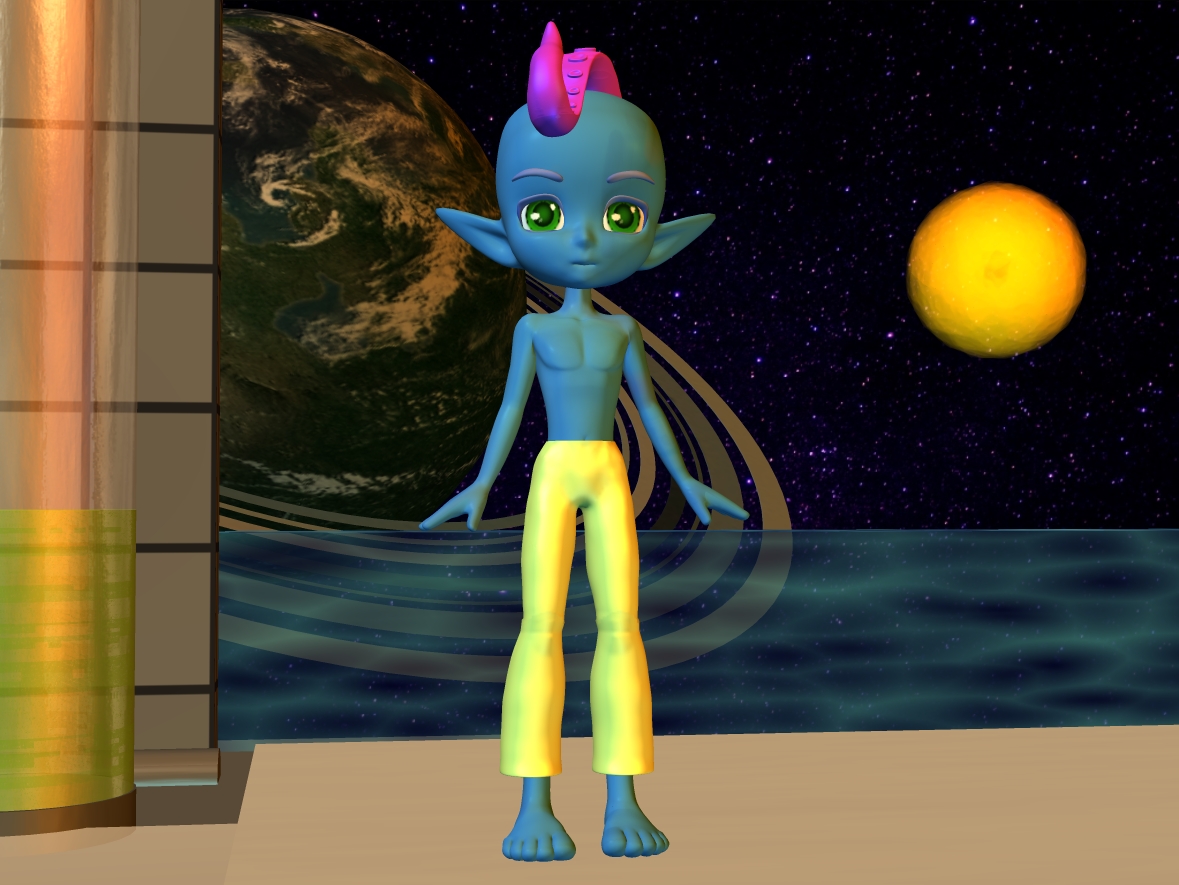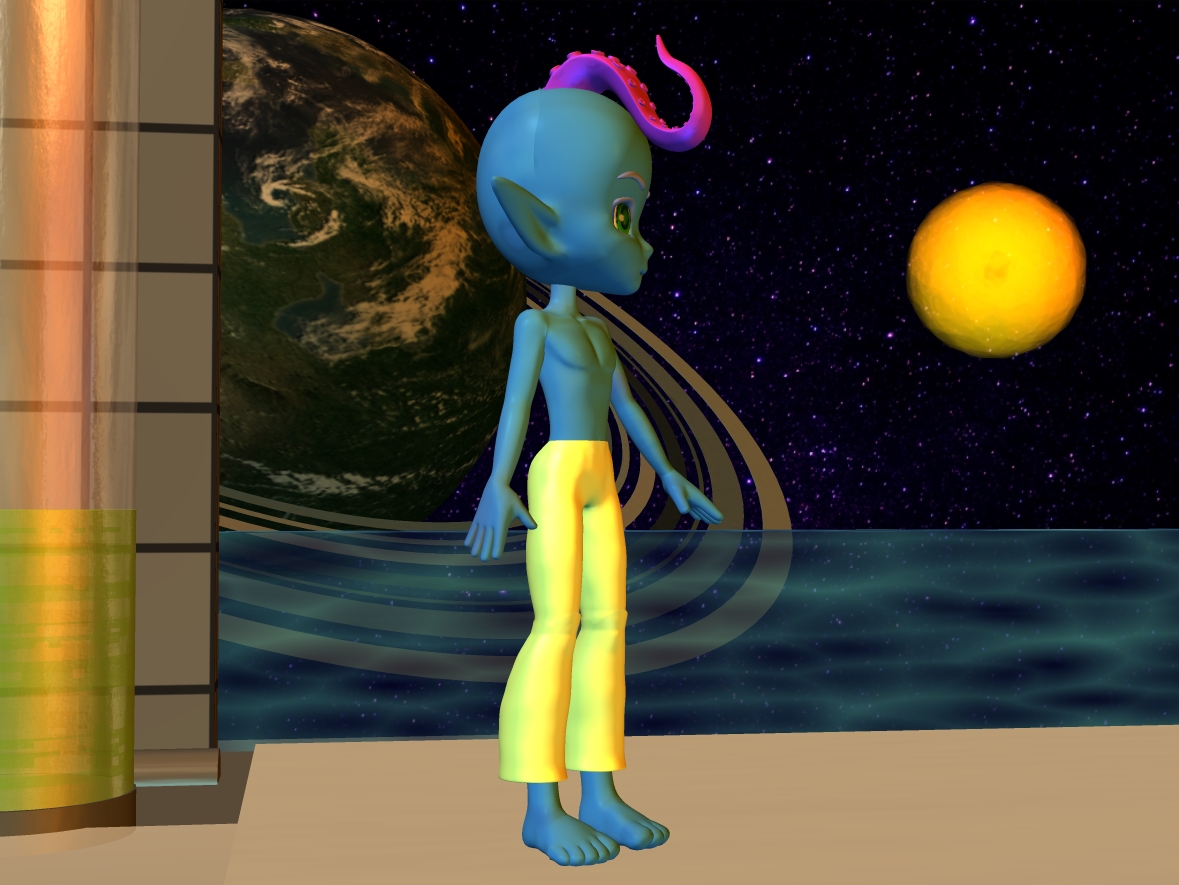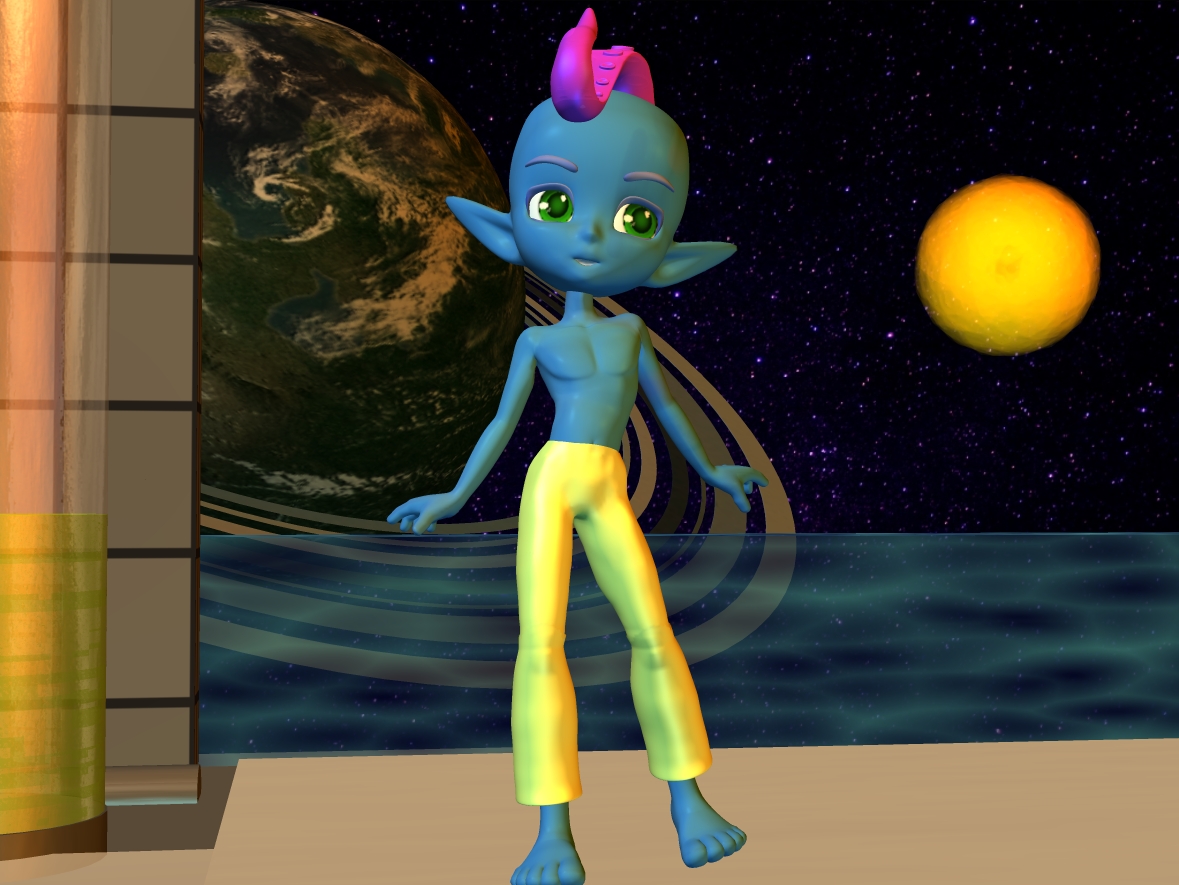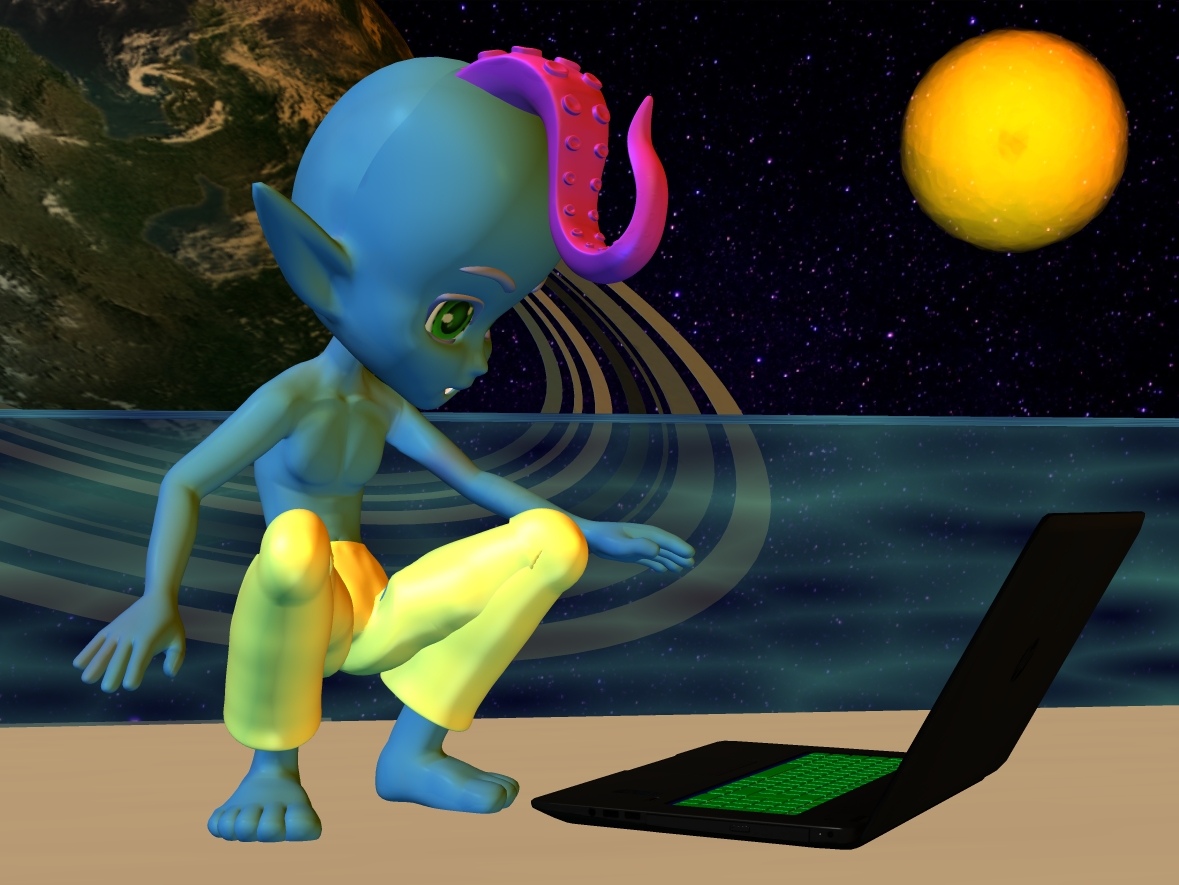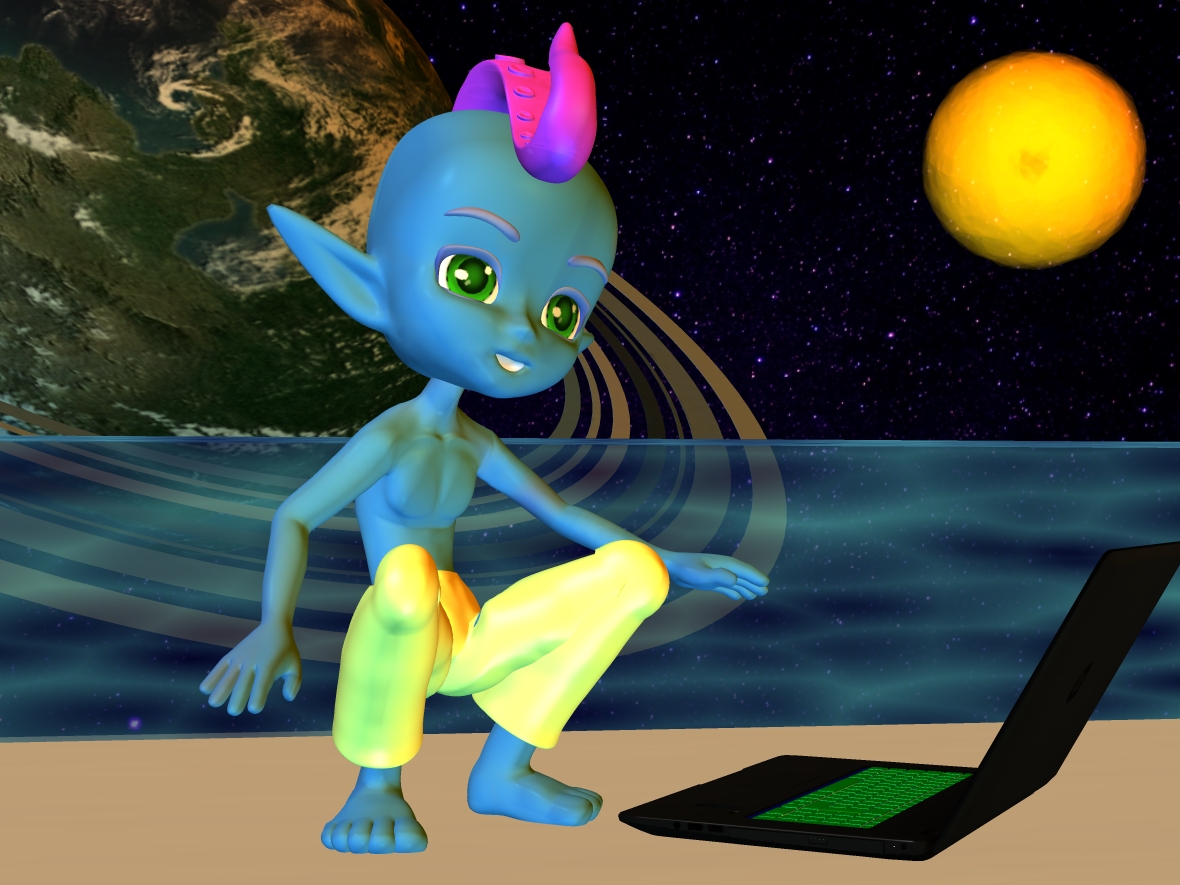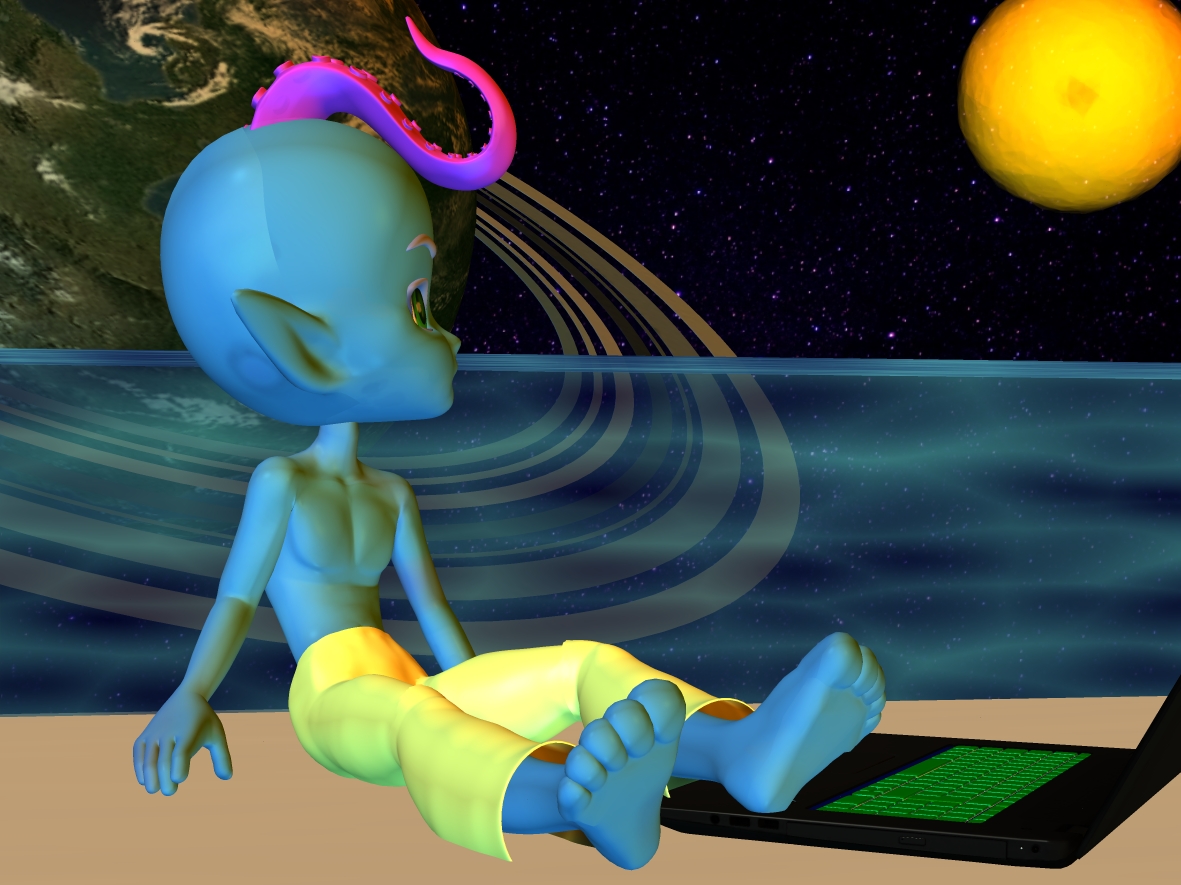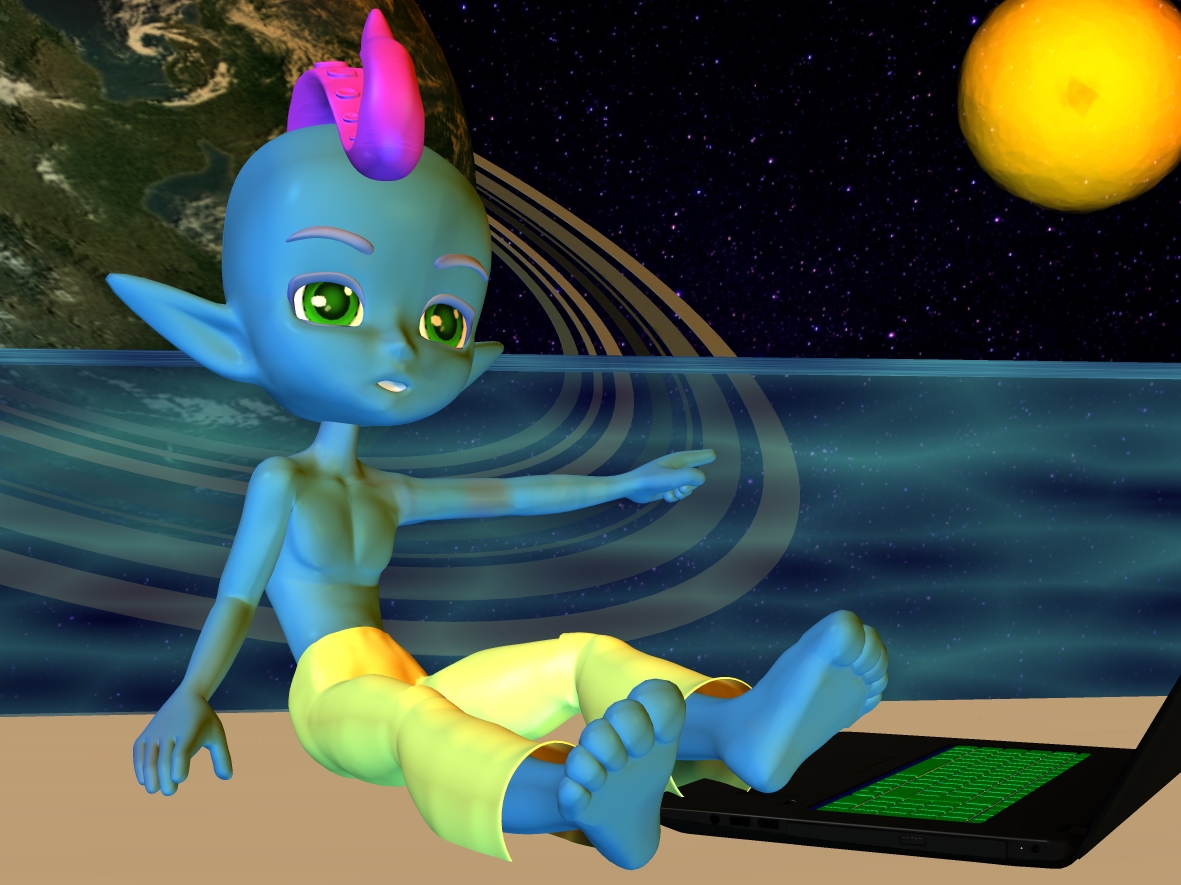 Zupp Yotta was not very amused in the first moment - bath in several liquids to check some biological functions? But I promised him, that it´s very funny bath in liquids. As all Baabians, Zupp also loves Slime for a good feeling on blue skin, but what are the other liquids? Paint? Mud?? "No way, I will not bath in mud!", he mooded, but this is not sure, because I told him, his first bath with Kiku should be Paint. Our community on Planet Earth voted mostly for the Paint Experiment. For details I teleported Zupp to my Quantum Laboratory.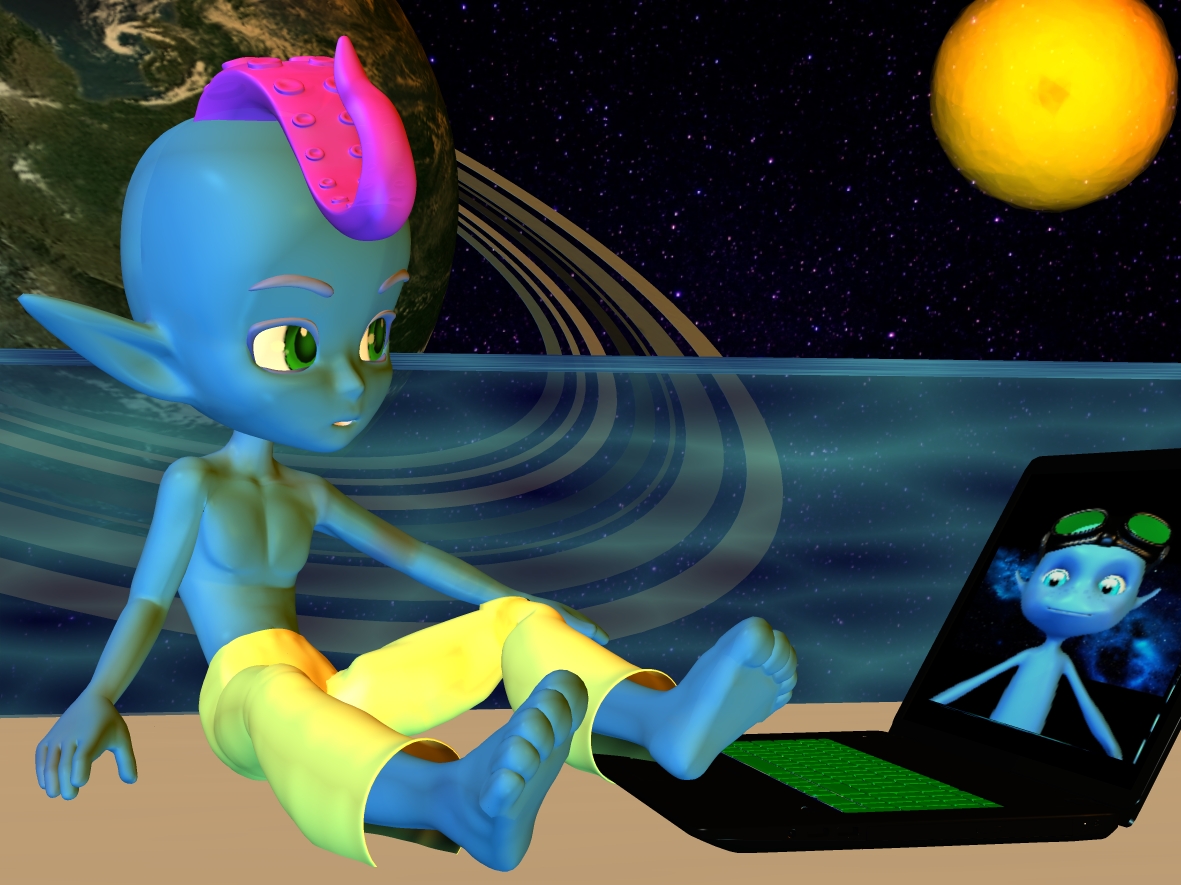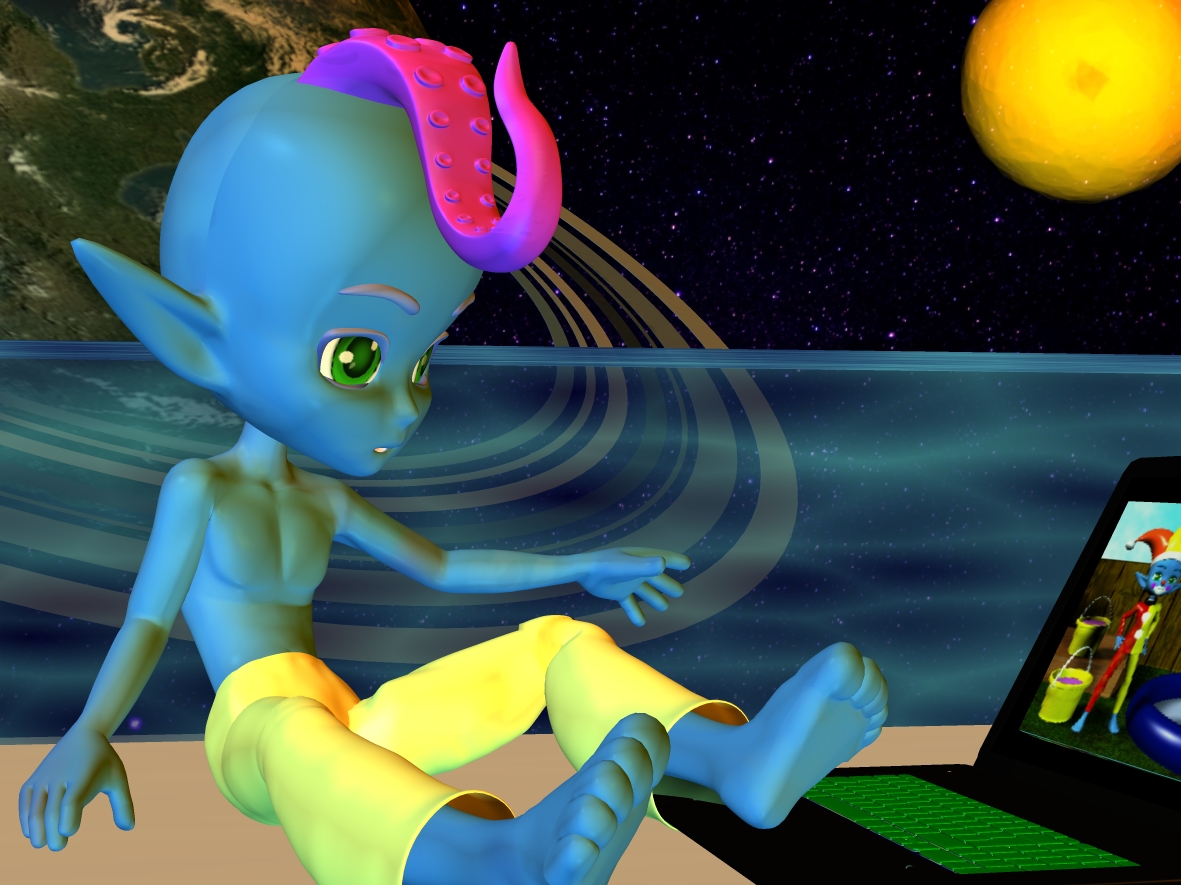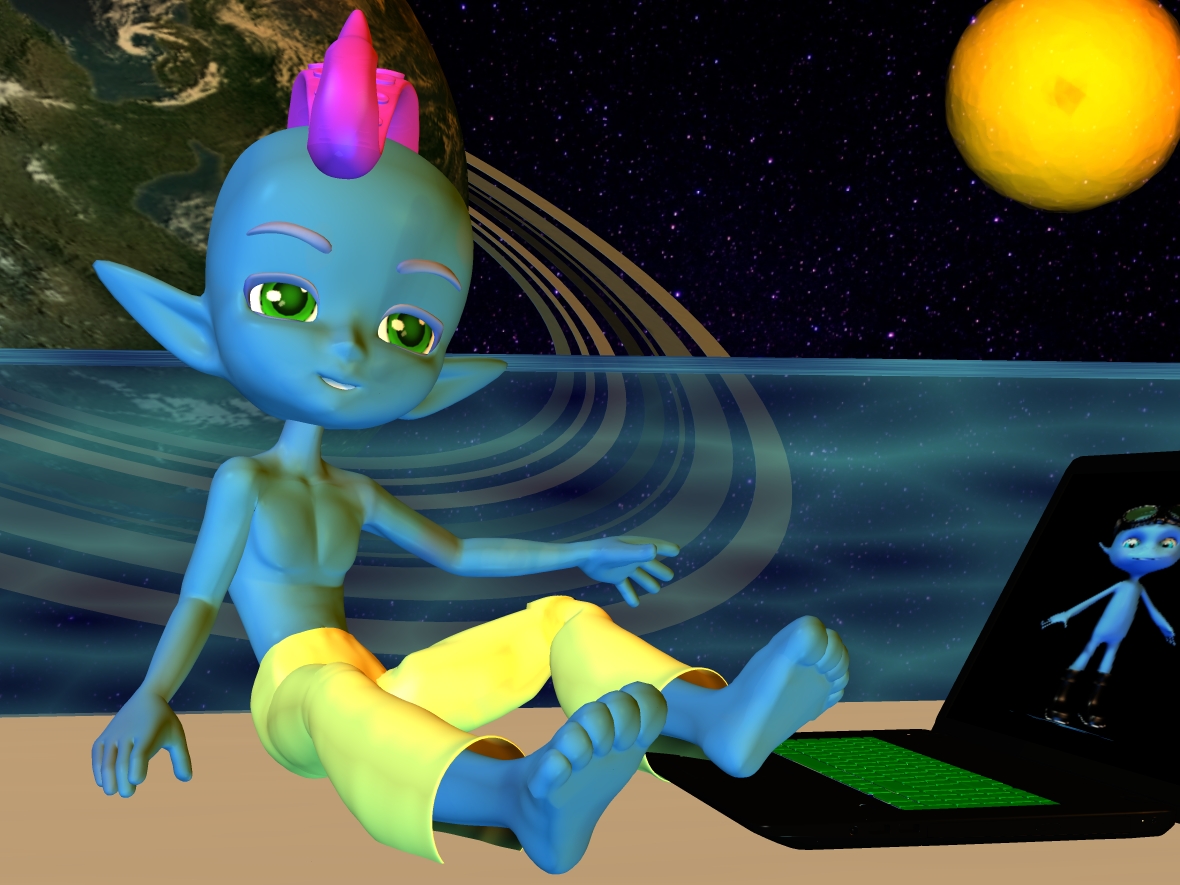 We will test four several Liquids - Water, Slime, Paint and Mud. Our community on Planet Earth voted for the "Mud" experiment mostly, but the reactions for the "Paint" bath was amazing, so Kiku decided to have his first bath in Paint. It´s a new mixture contains extracts from plants, pink algea and latex. It should be all skin-friendly. "I hope so ... and I cannot wait having a bath in paint. Sounds funny. I will program my sensors and Computer to check the reactions on my skin and also brain." Zupp is very happy about this. I think, this should be a really nice experiment.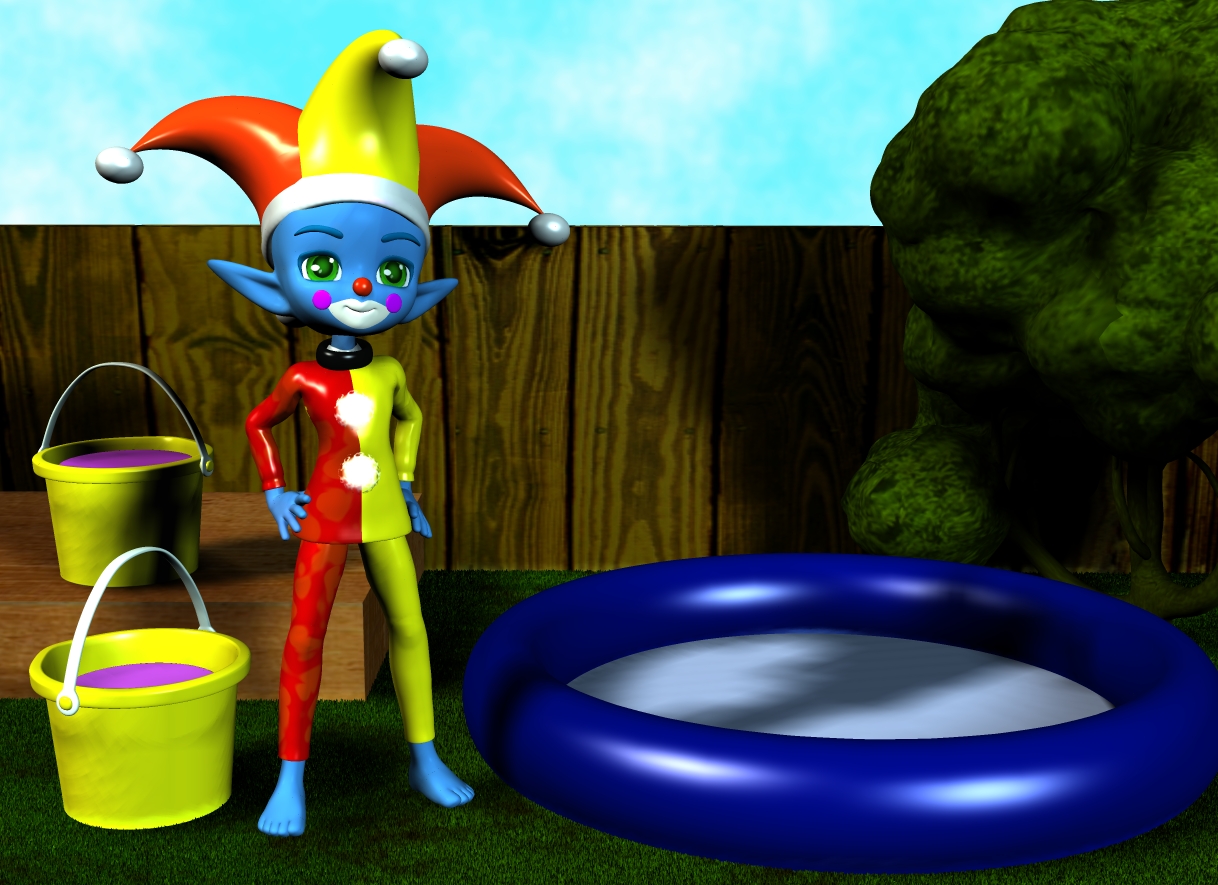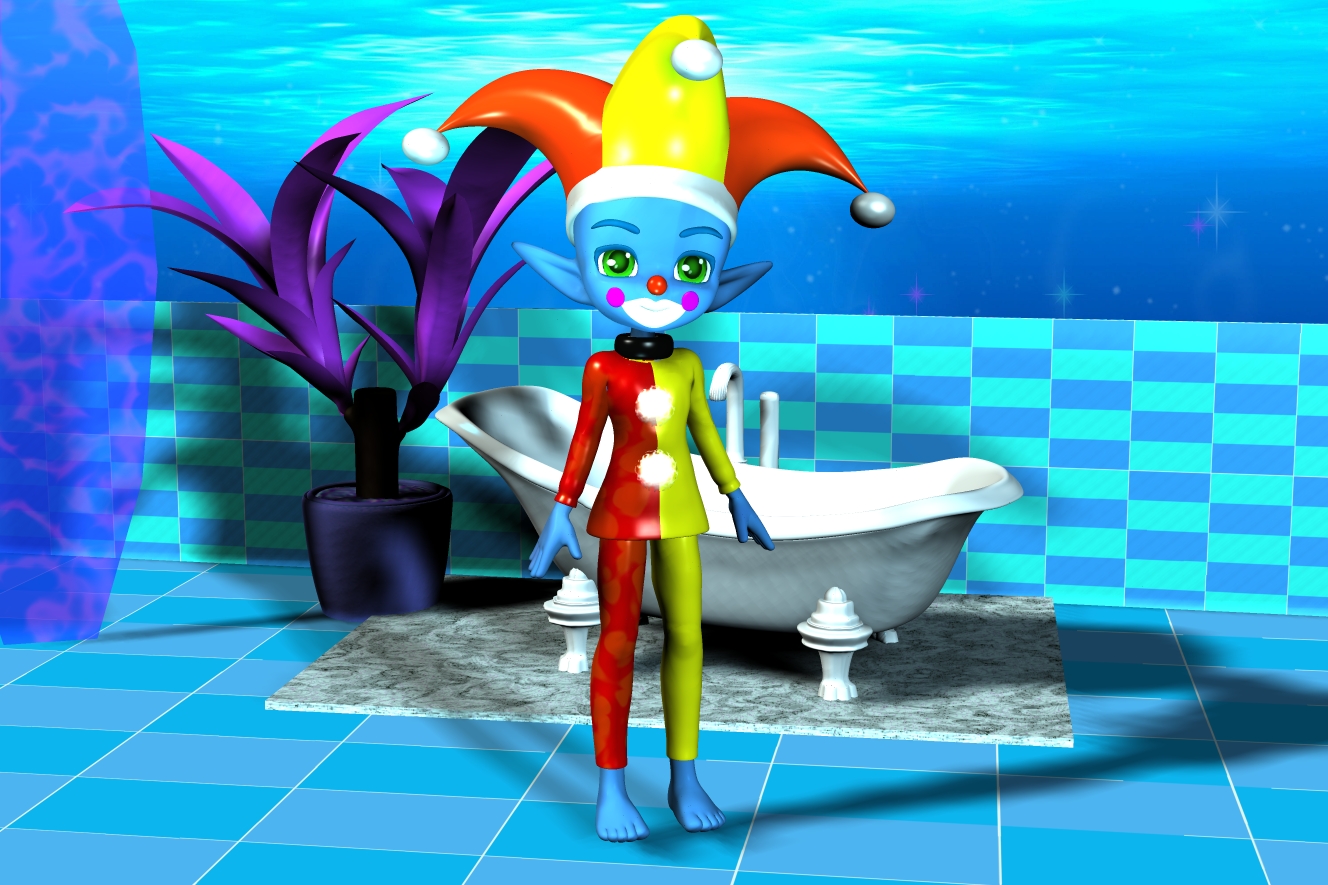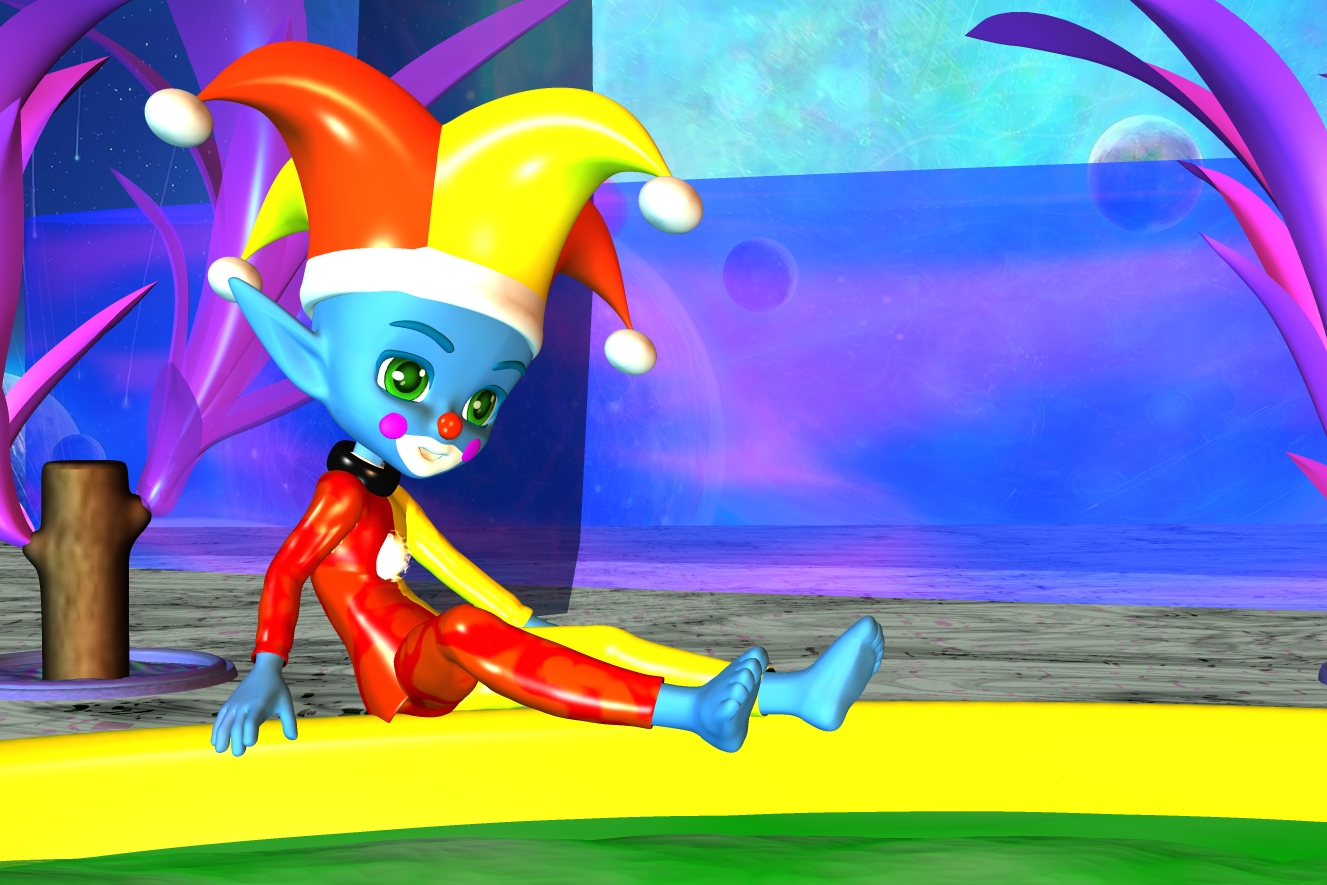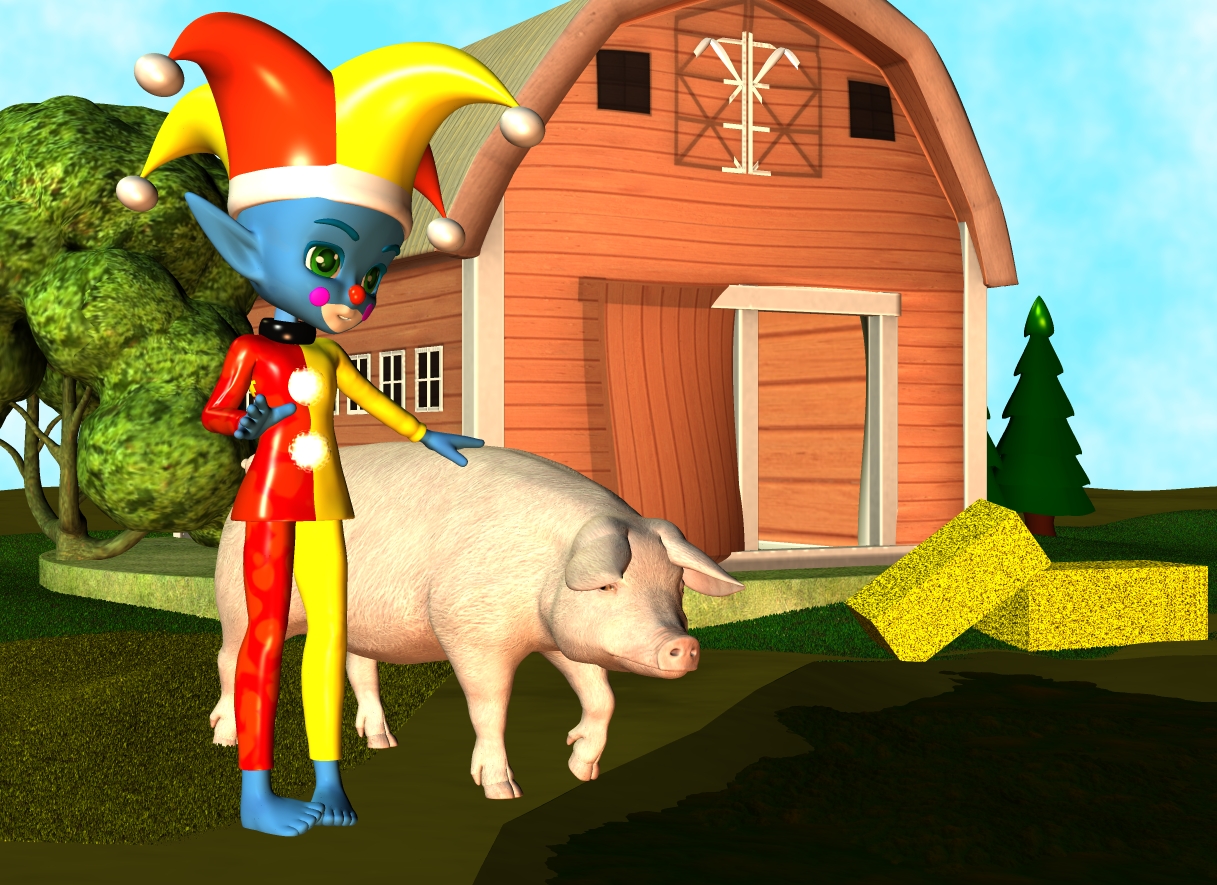 [01_Main Page] . [02_Transmission] . [03_Paint_01] . [04_Paint_02] . [05_Paint_03] .
Baab News . People of Baab . Space Station Main Controll
3D Computer Graphic Artwork - Picture Stories about Baab Aliens Kiku, Quim, Kip and more.
Used 3D Software is Poser, DAZ 3D and Blender.
This is a Fansite of the Animation Movie "Escape from Planet Earth" by Splendid Animations.
The Artworks on this page contain mostly fanmade Baab Alien characters and fanfiction picture stories.