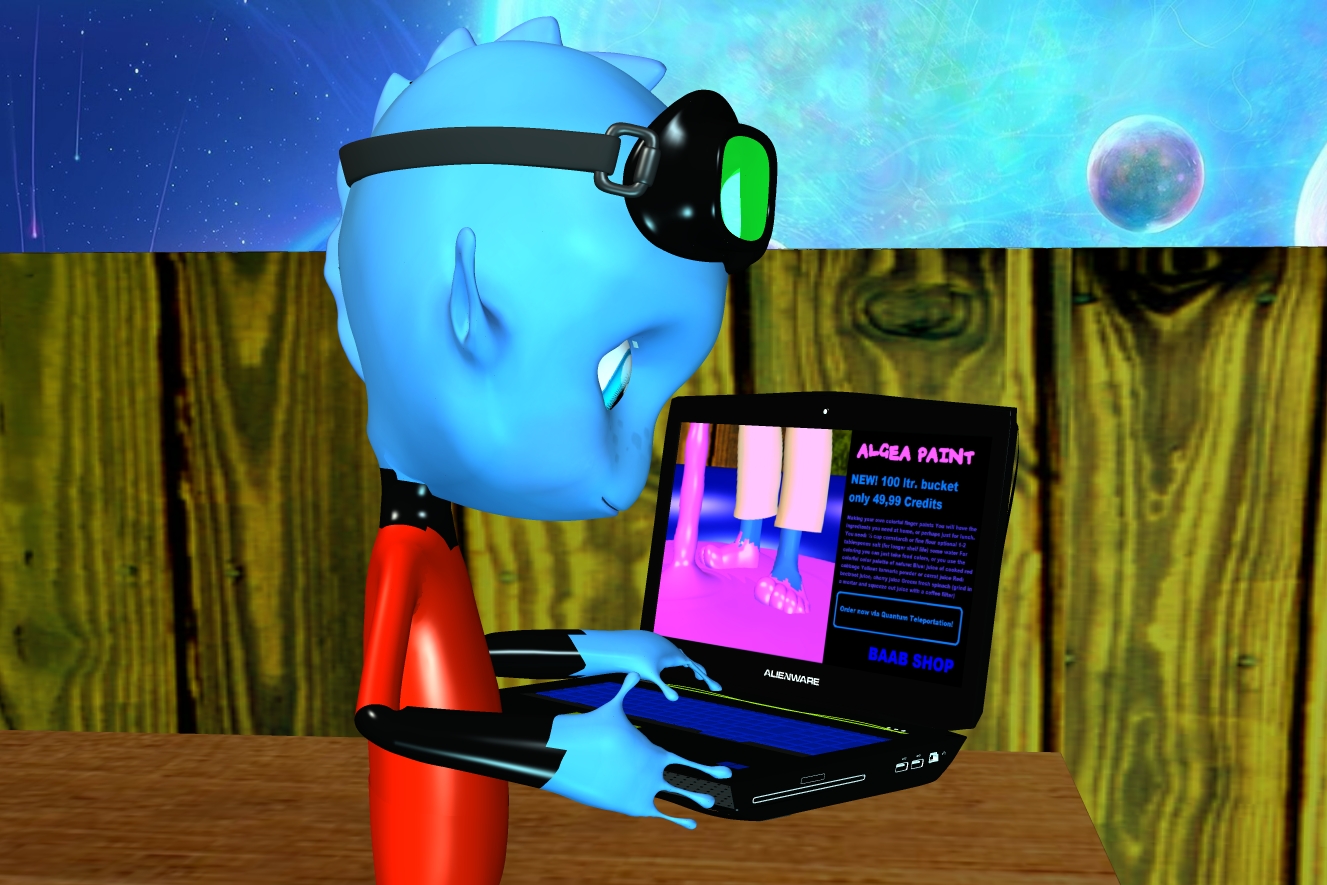 Kiku´s Liquid Bath Experiment - [Bionautics]
Part 02 - Paint [Liquid Experiment 1_3]
The molecular structure of the color remains stable during the experiment and adapts to the shape of Zupp's feet. The blue skin of Baabians absorbs more oxygen from the air, which is why Baabians have no noses. The algae extract in the color ensures that the oxygen absorption of the skin is increased.

According to the sensor data, the neuronal activities in Zupp's brain are increased in the Limbic system. And ... what's going on now? Kiku is also starting to dip his arms in the paint.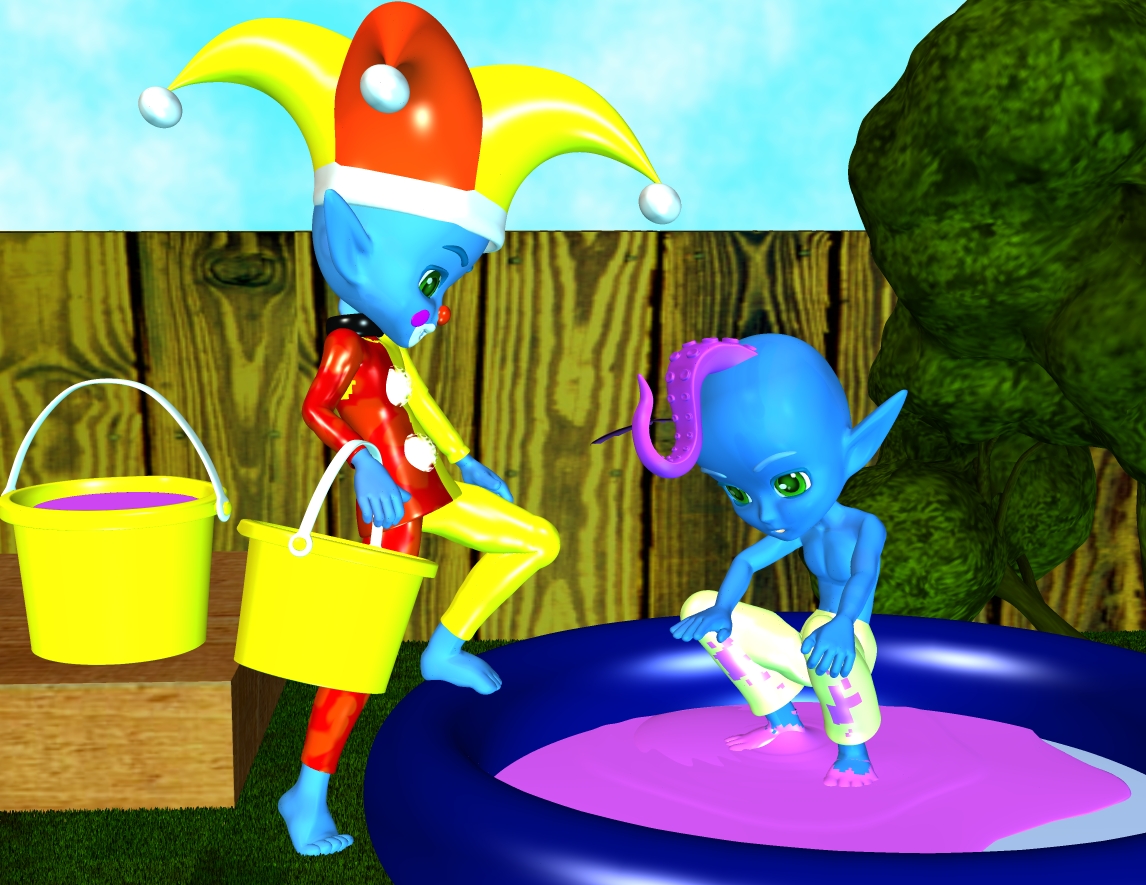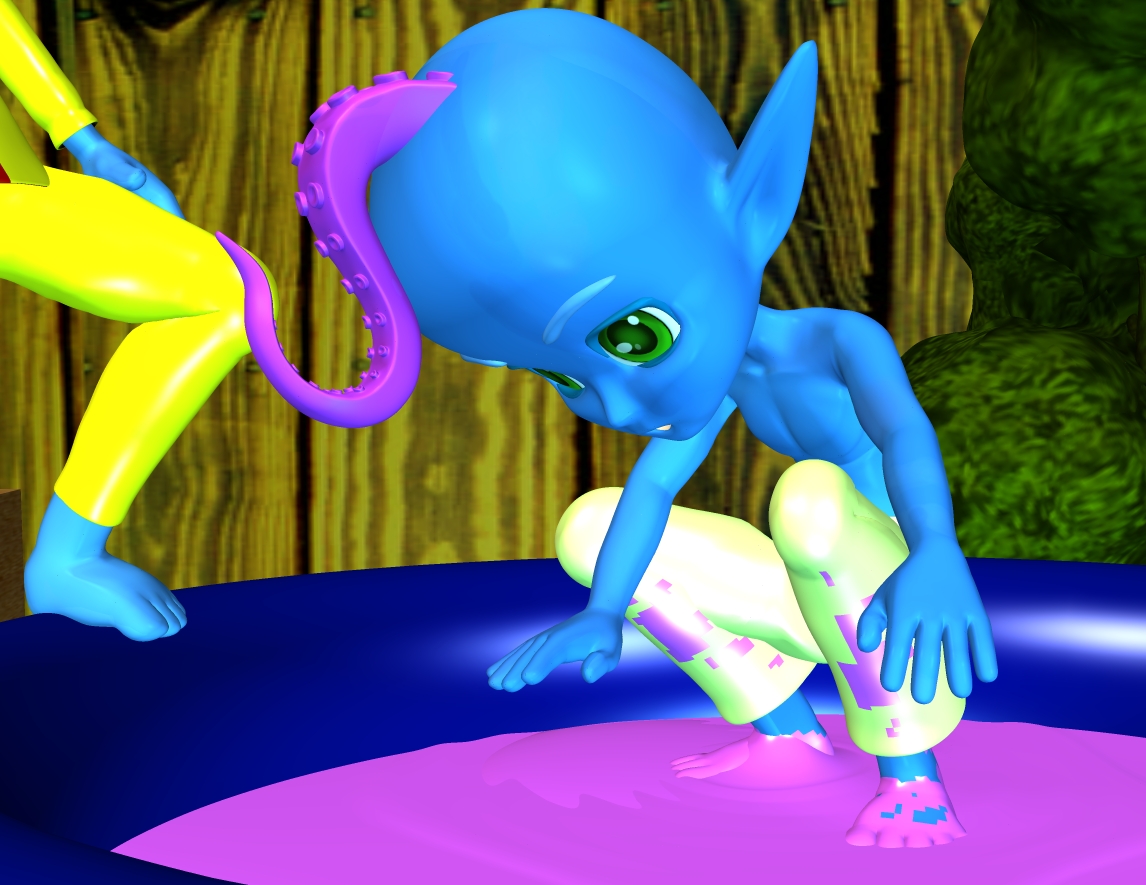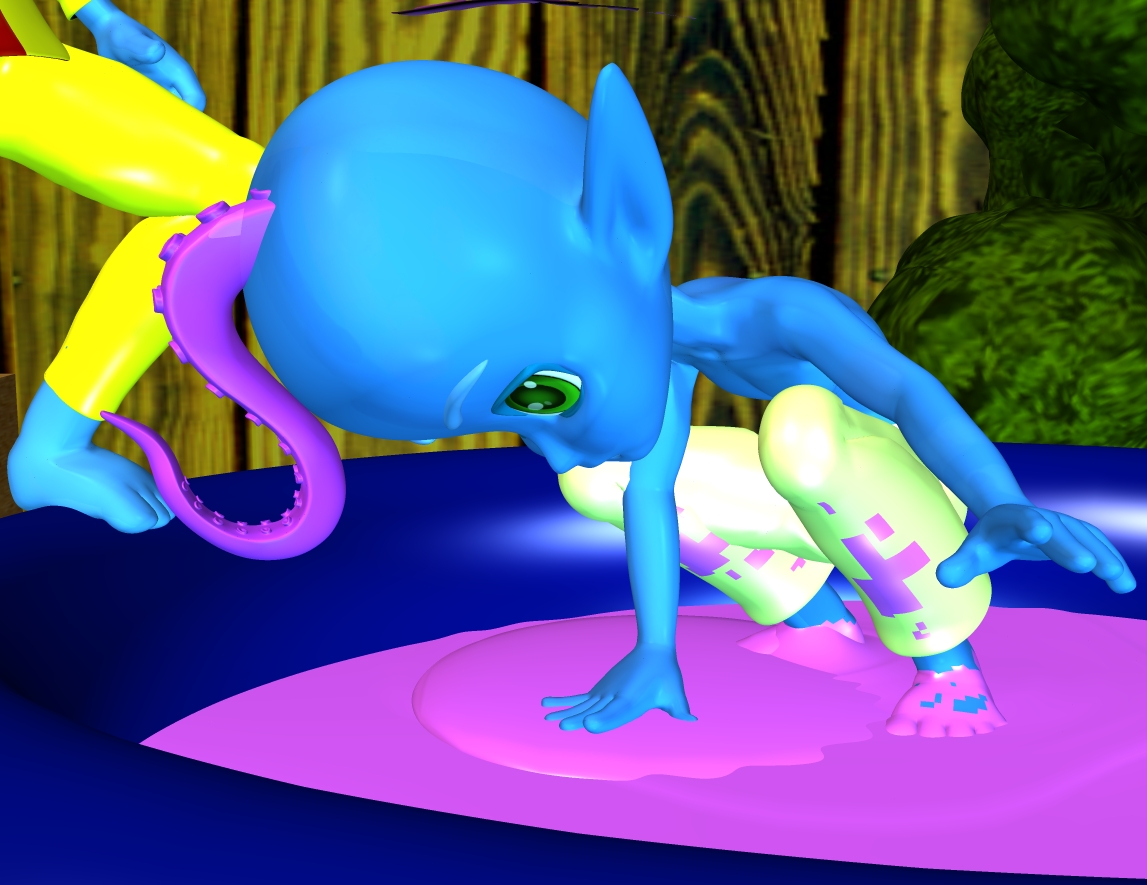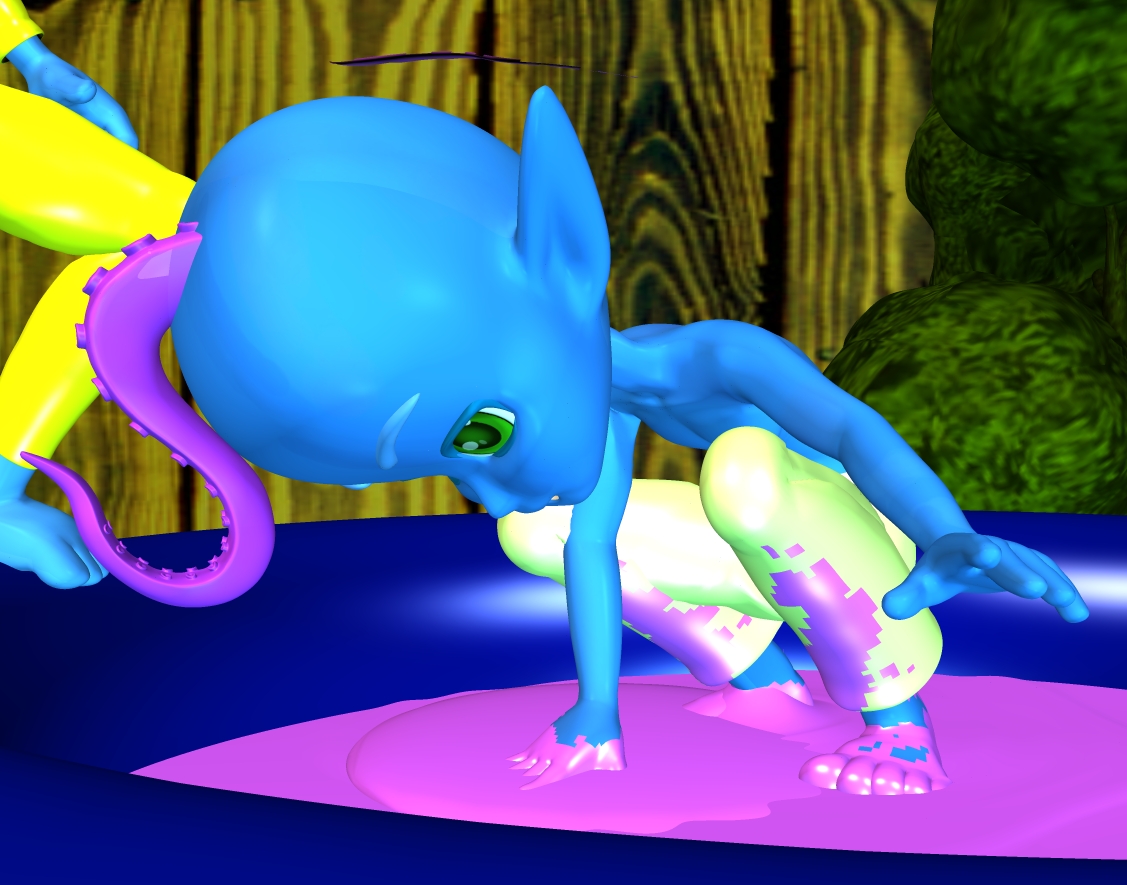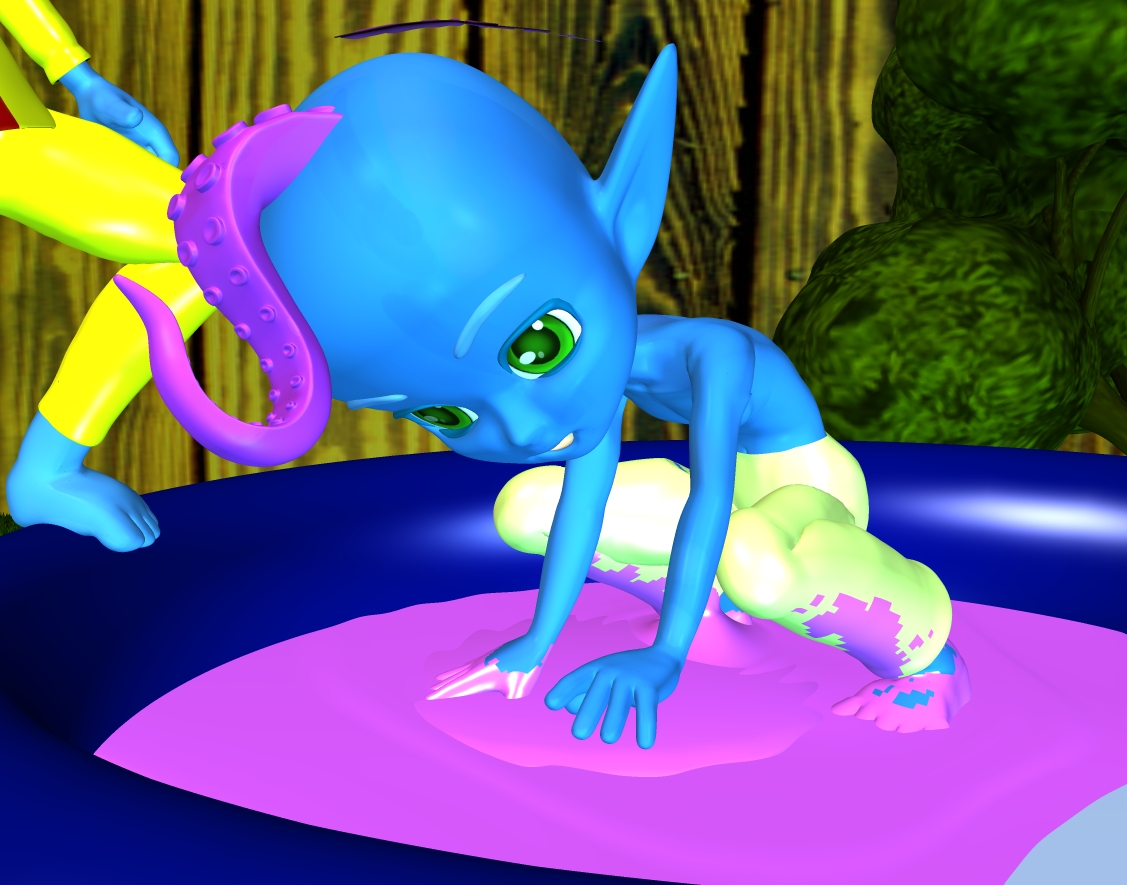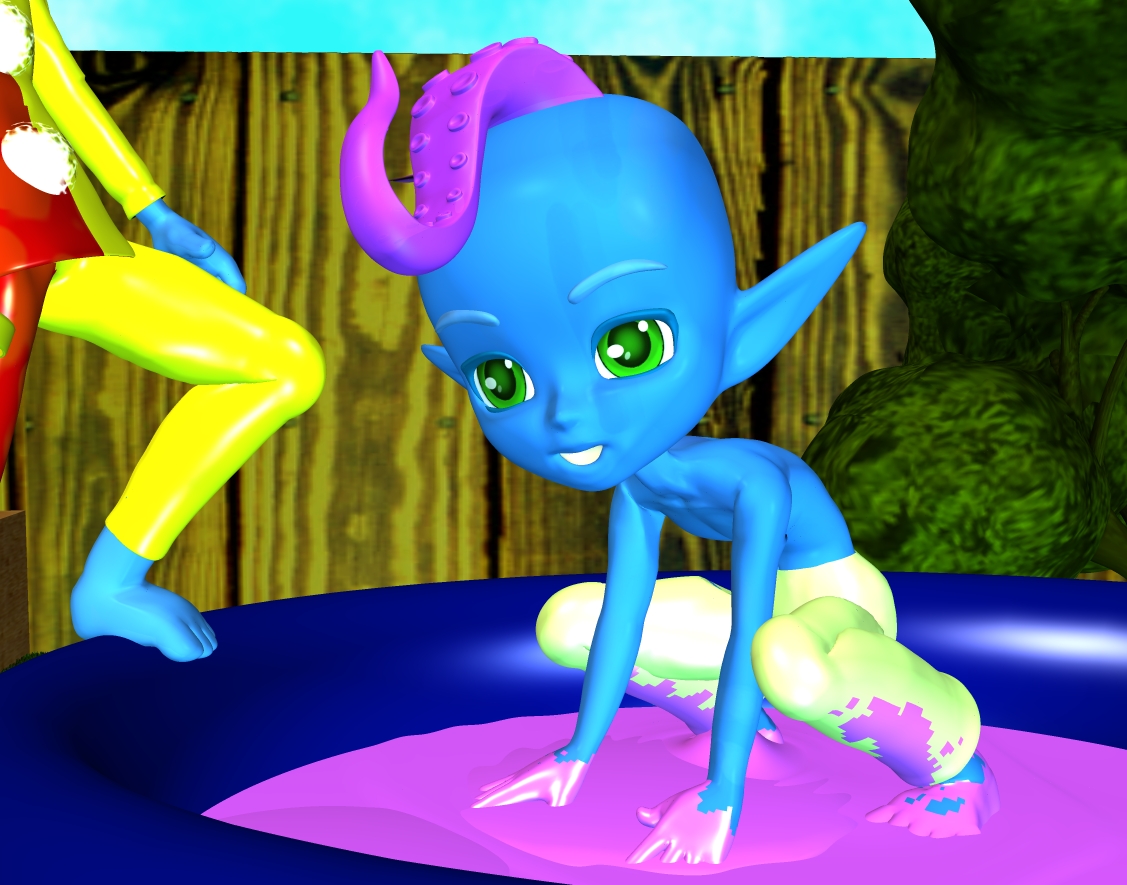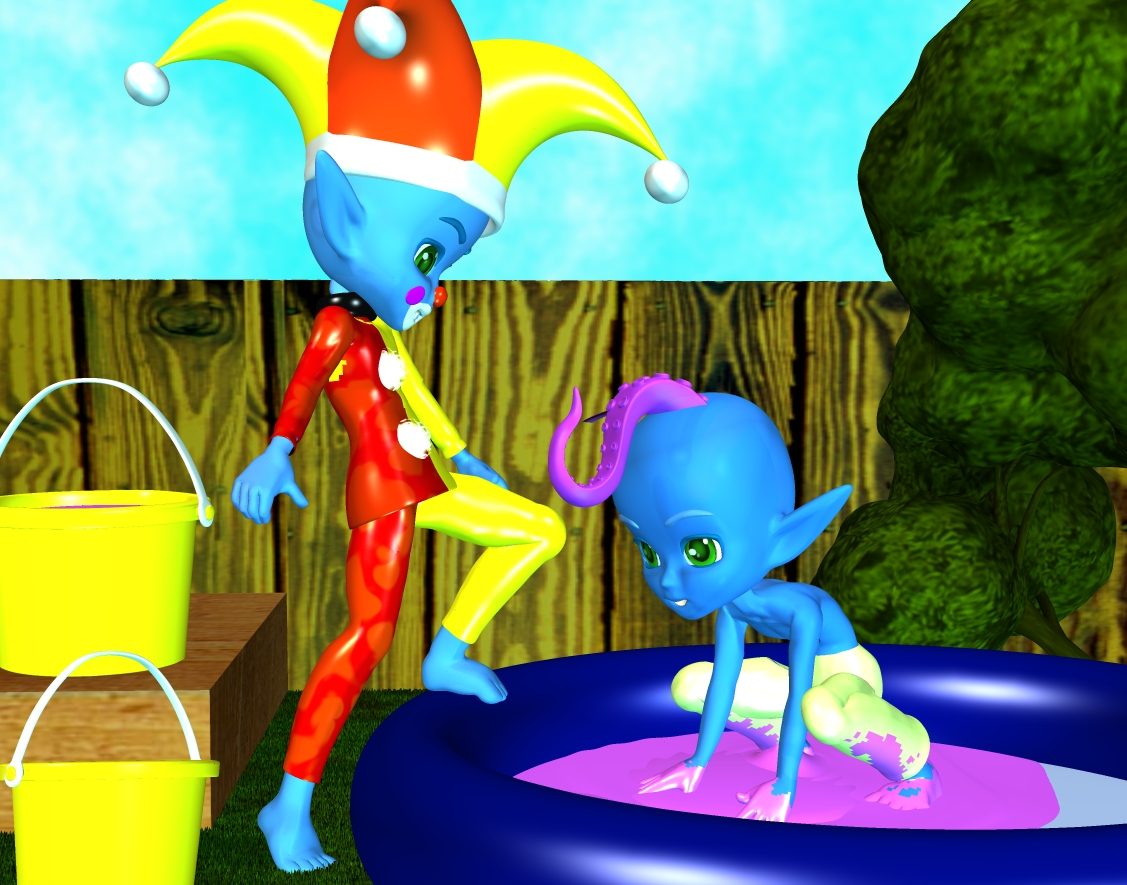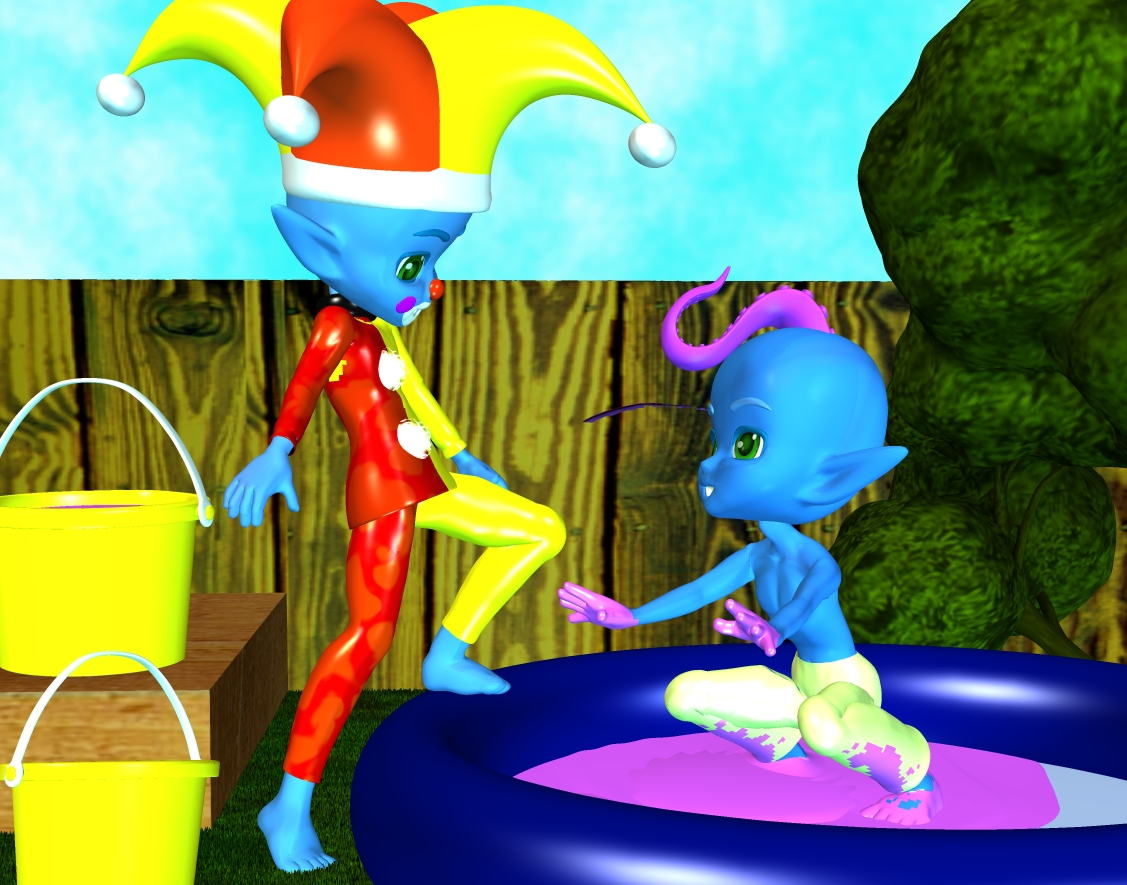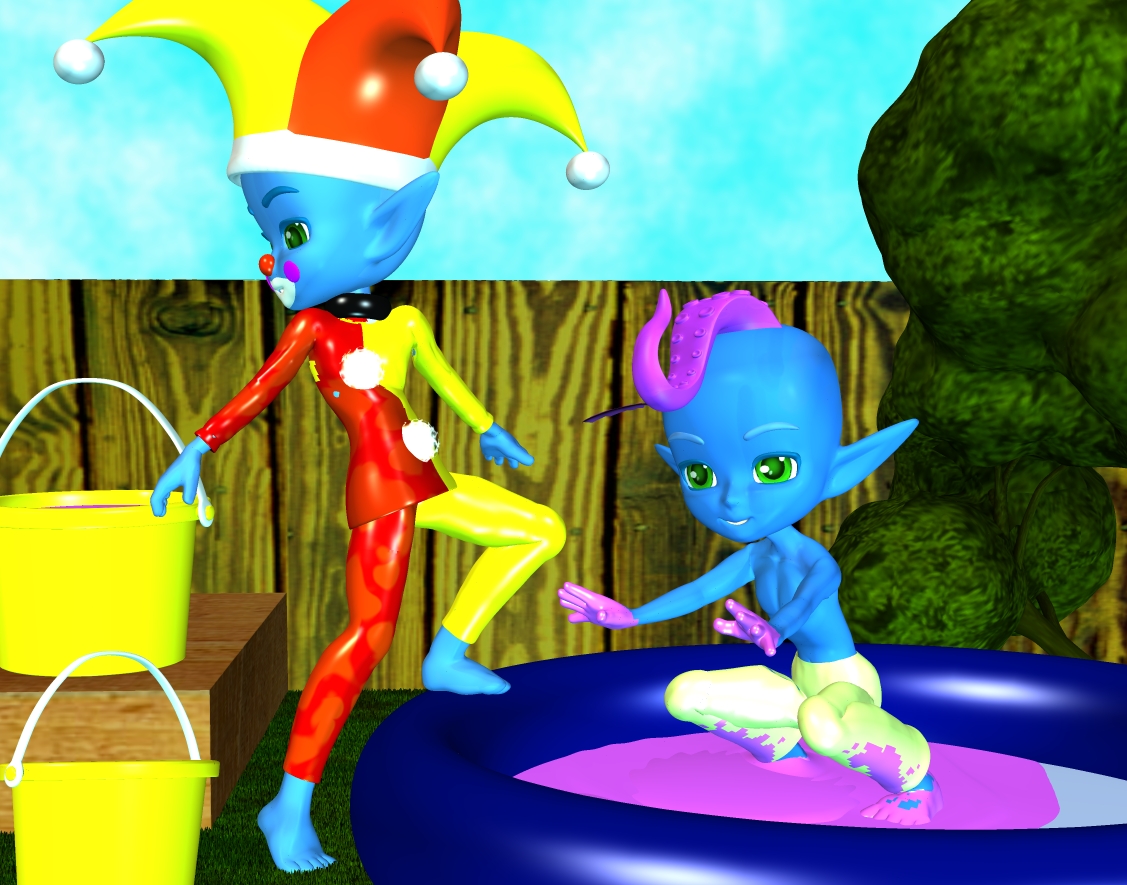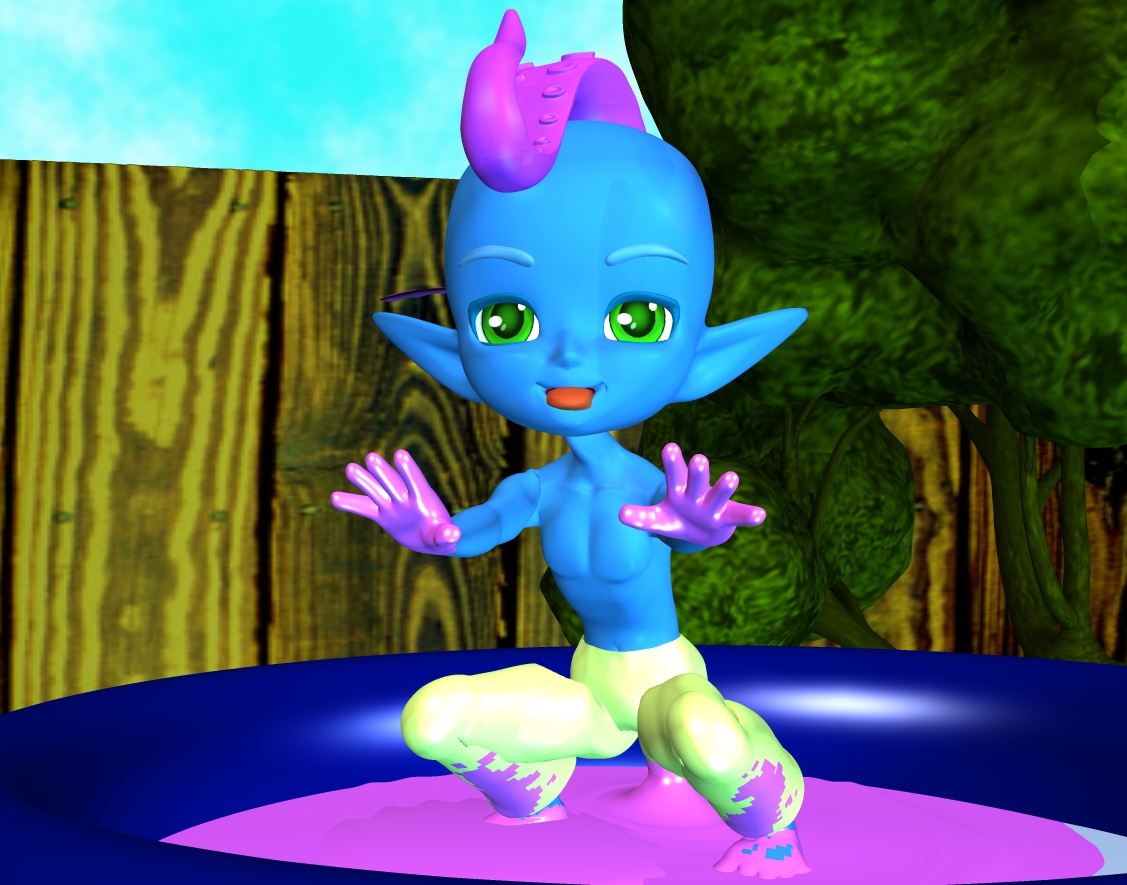 "Kip, if you're on the computer, order Algea Paint again - we need more of it for further investigation."

This is typical Kiku: he has all the fun and I do the work.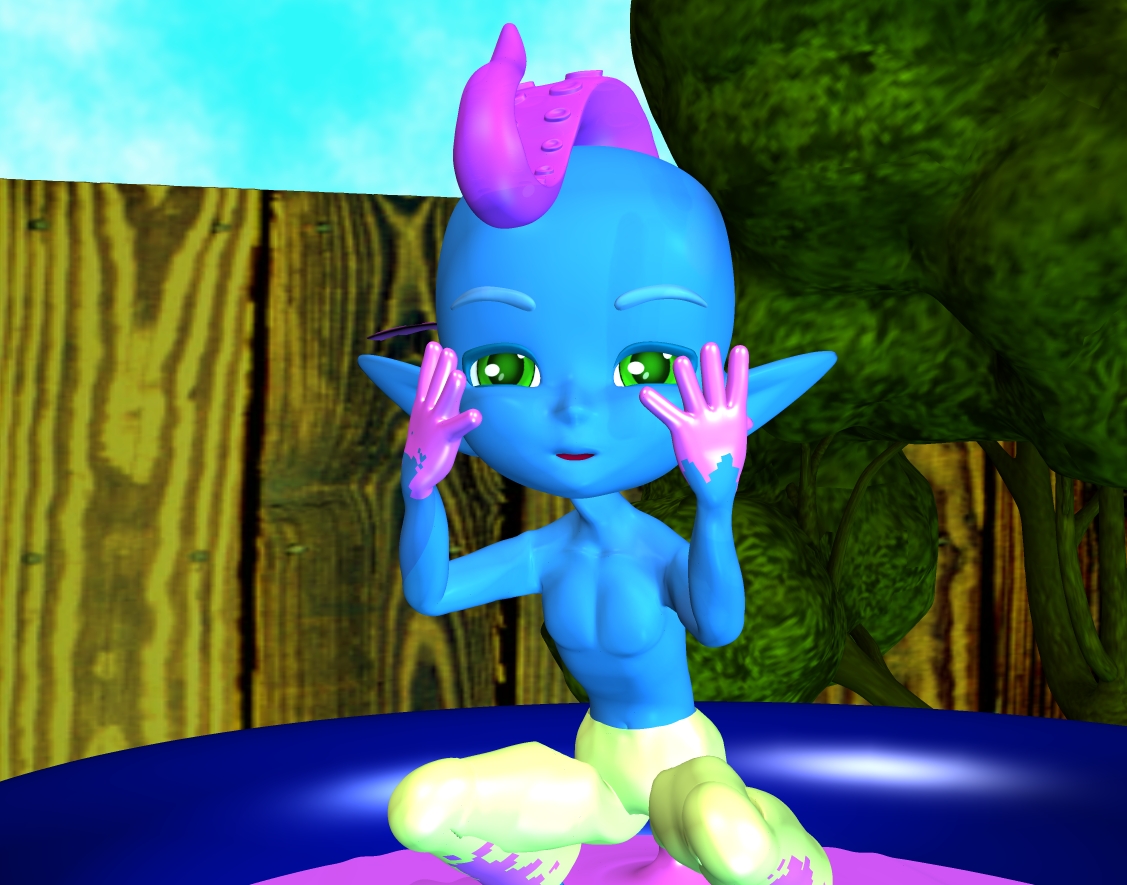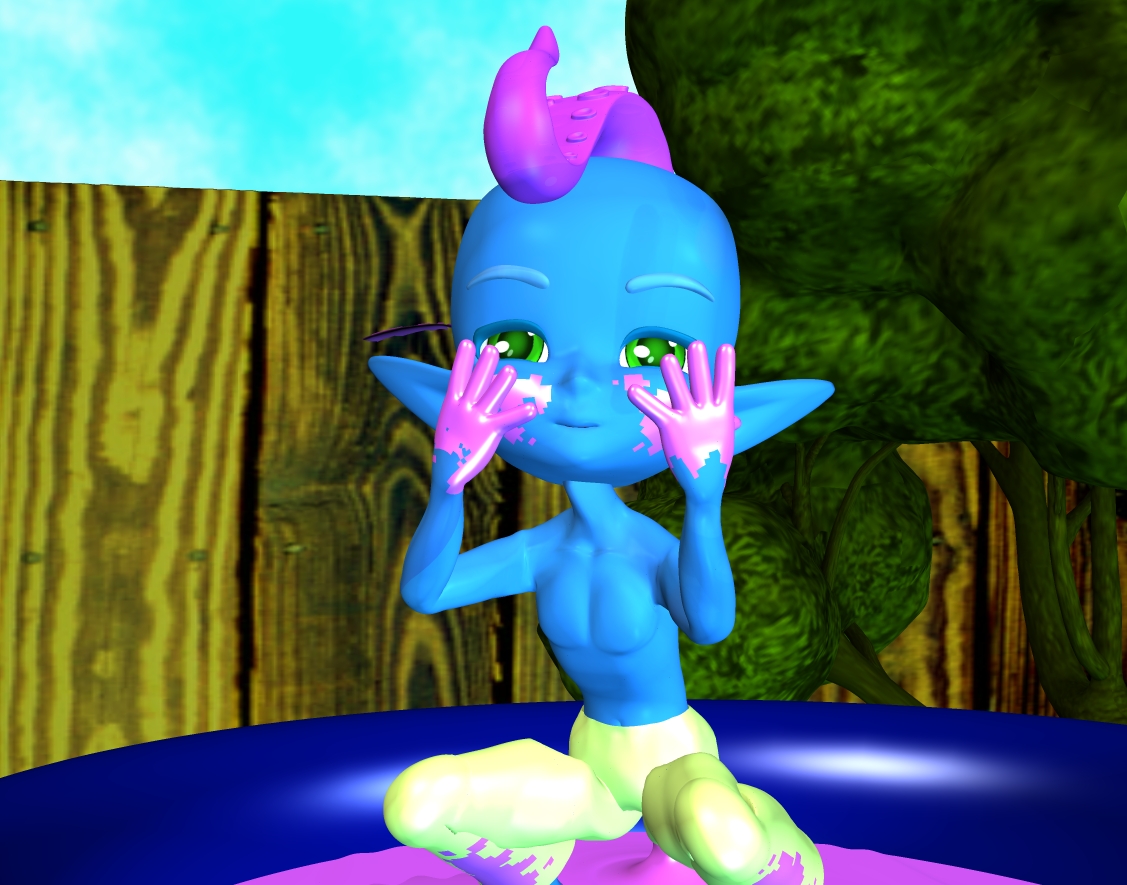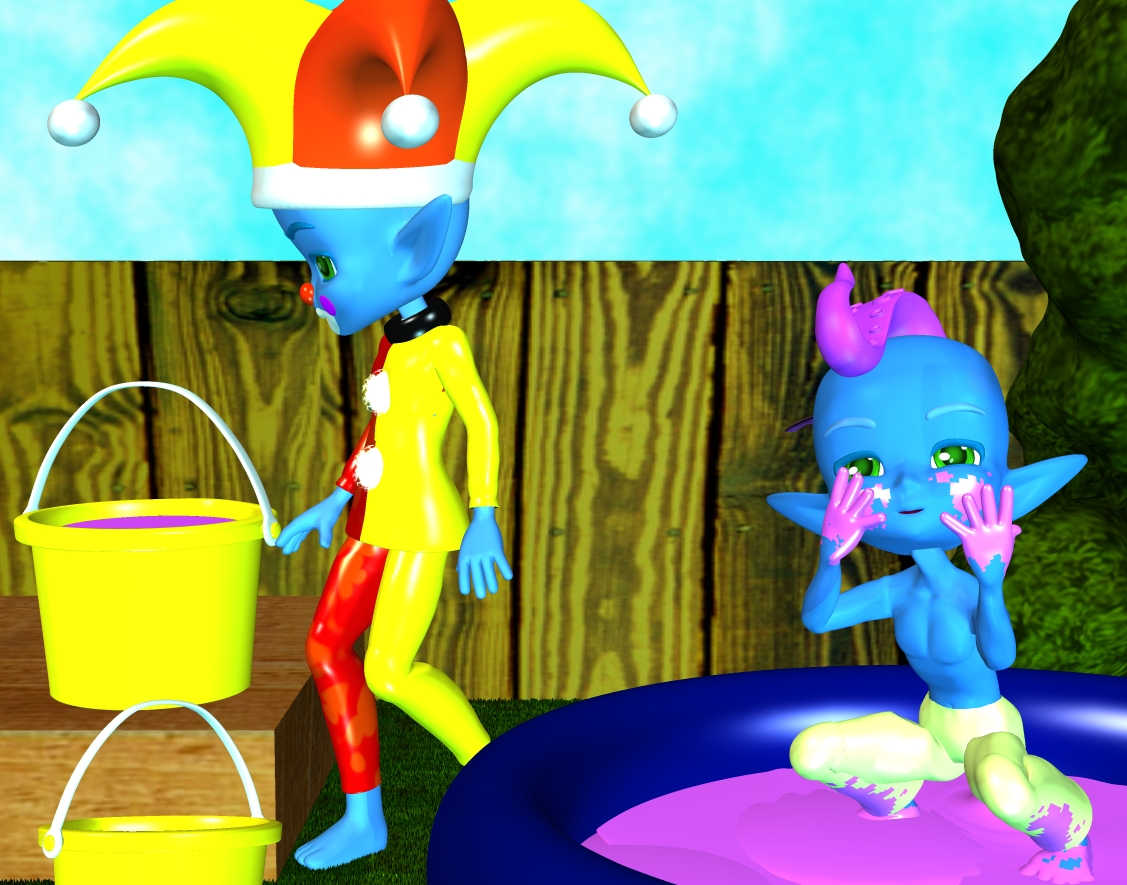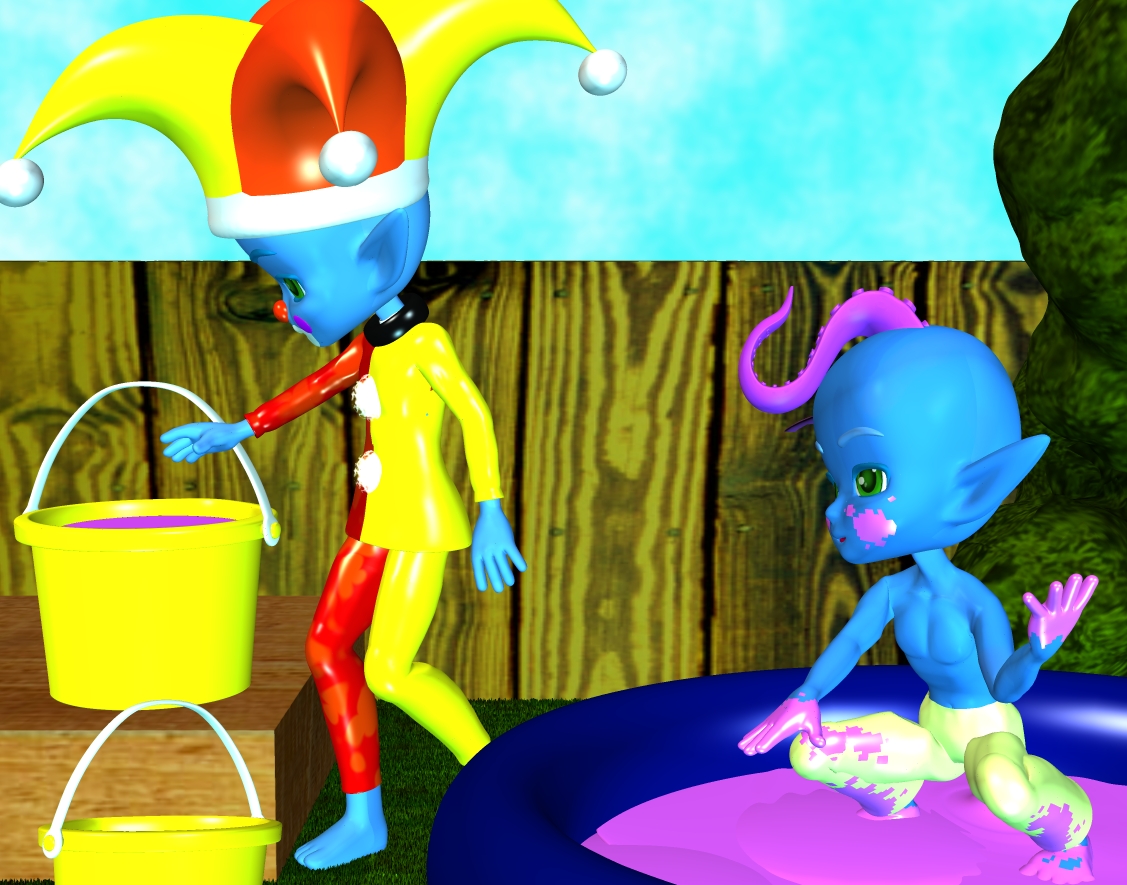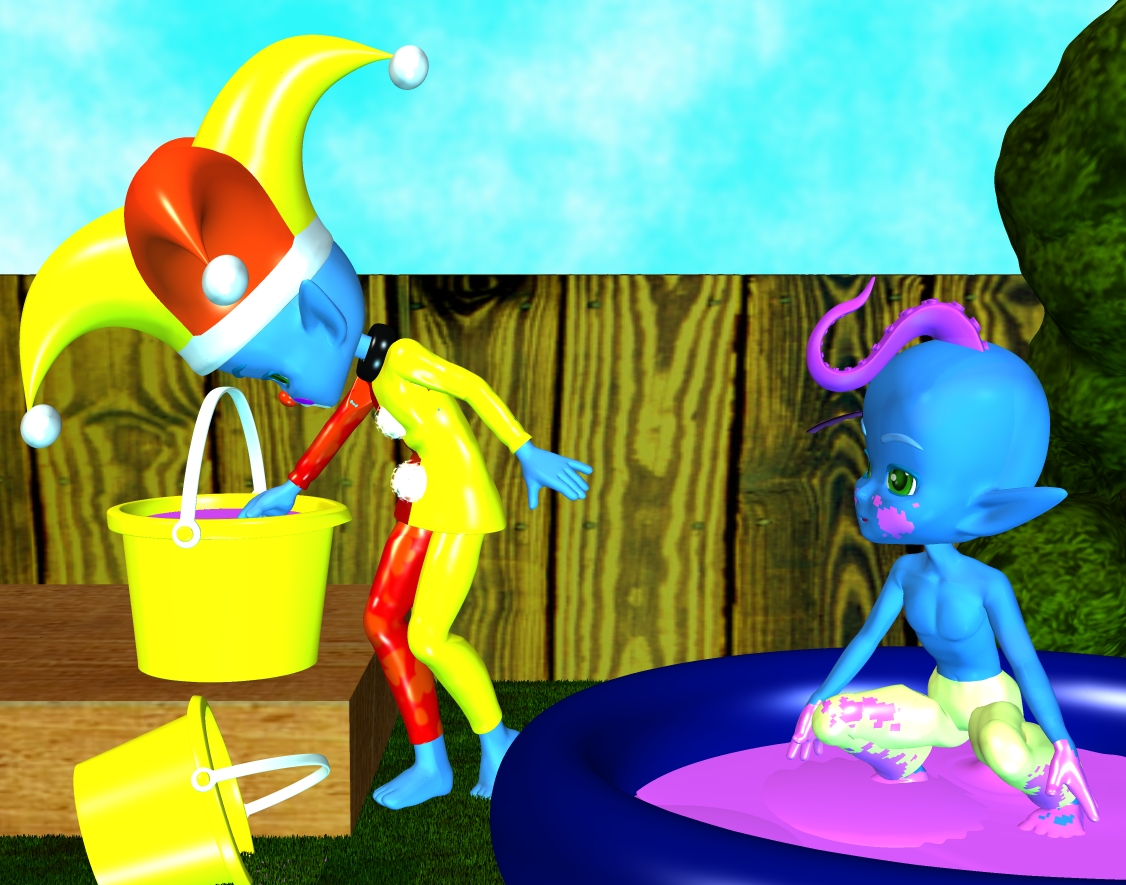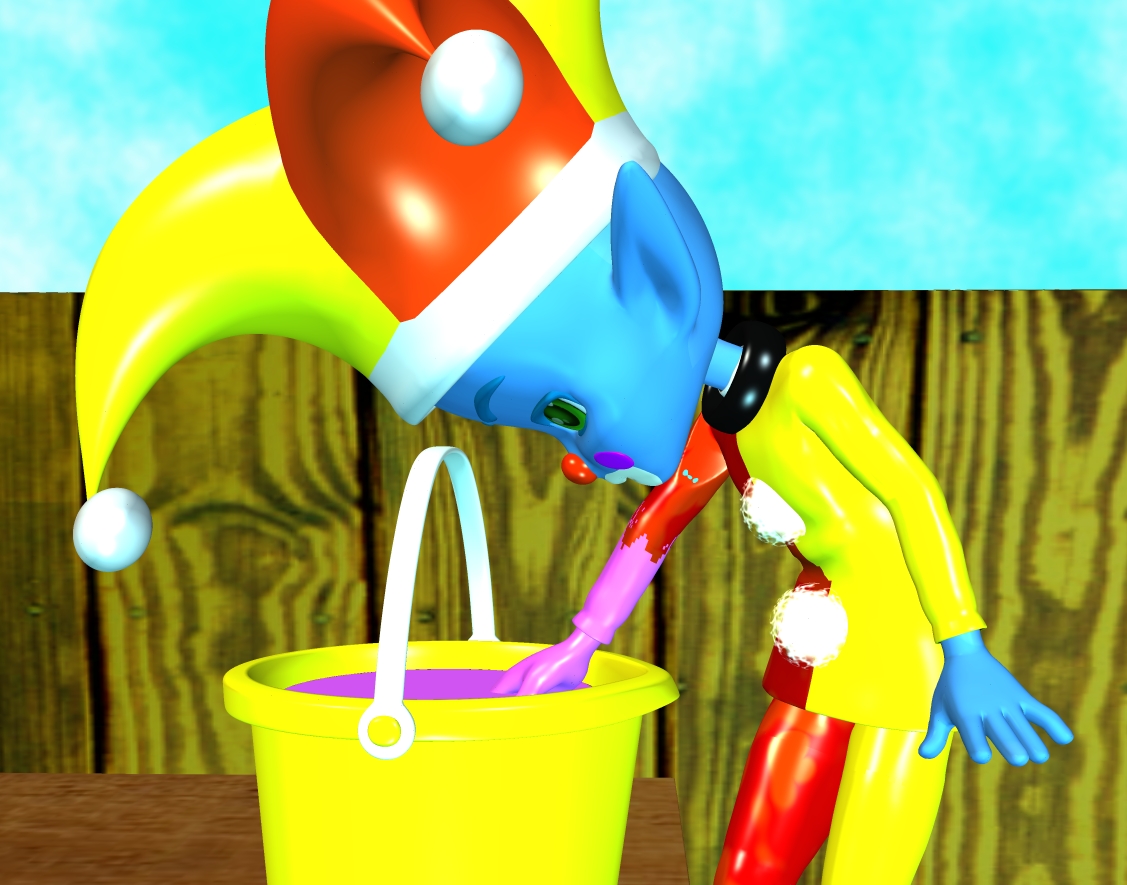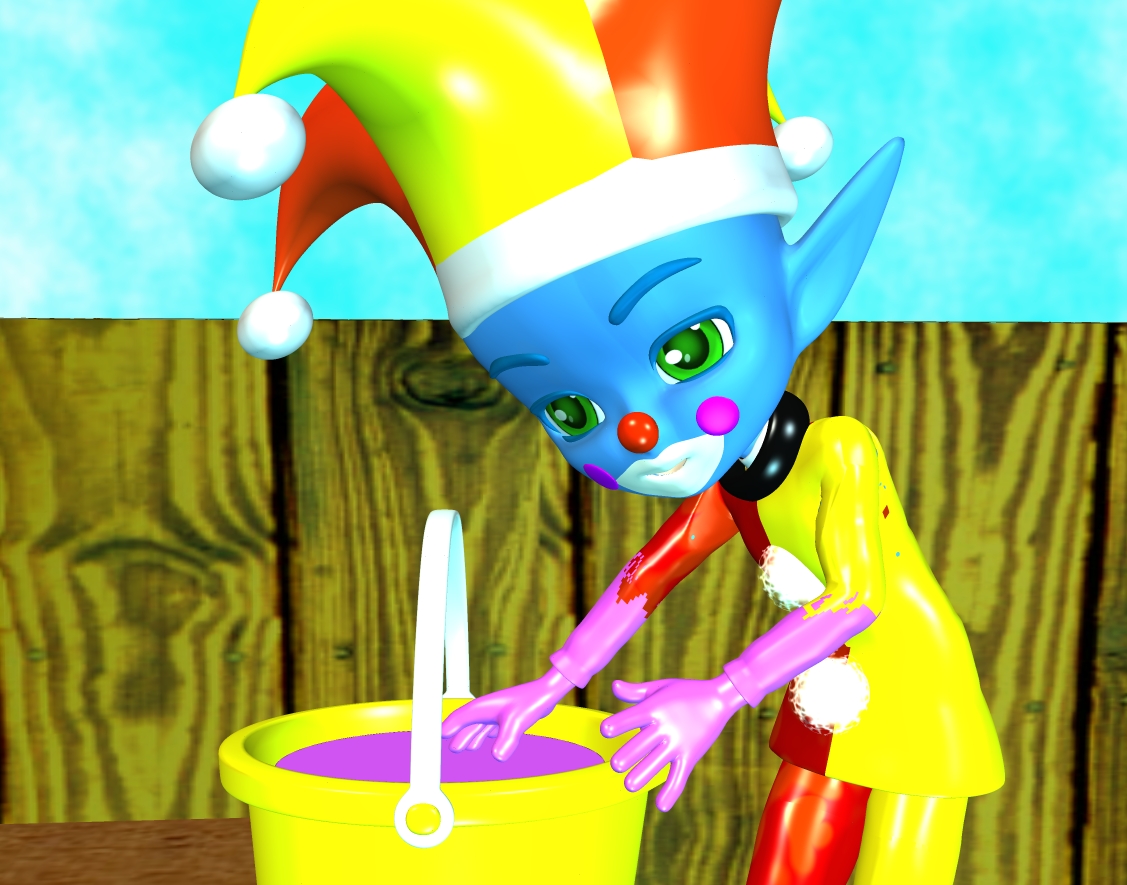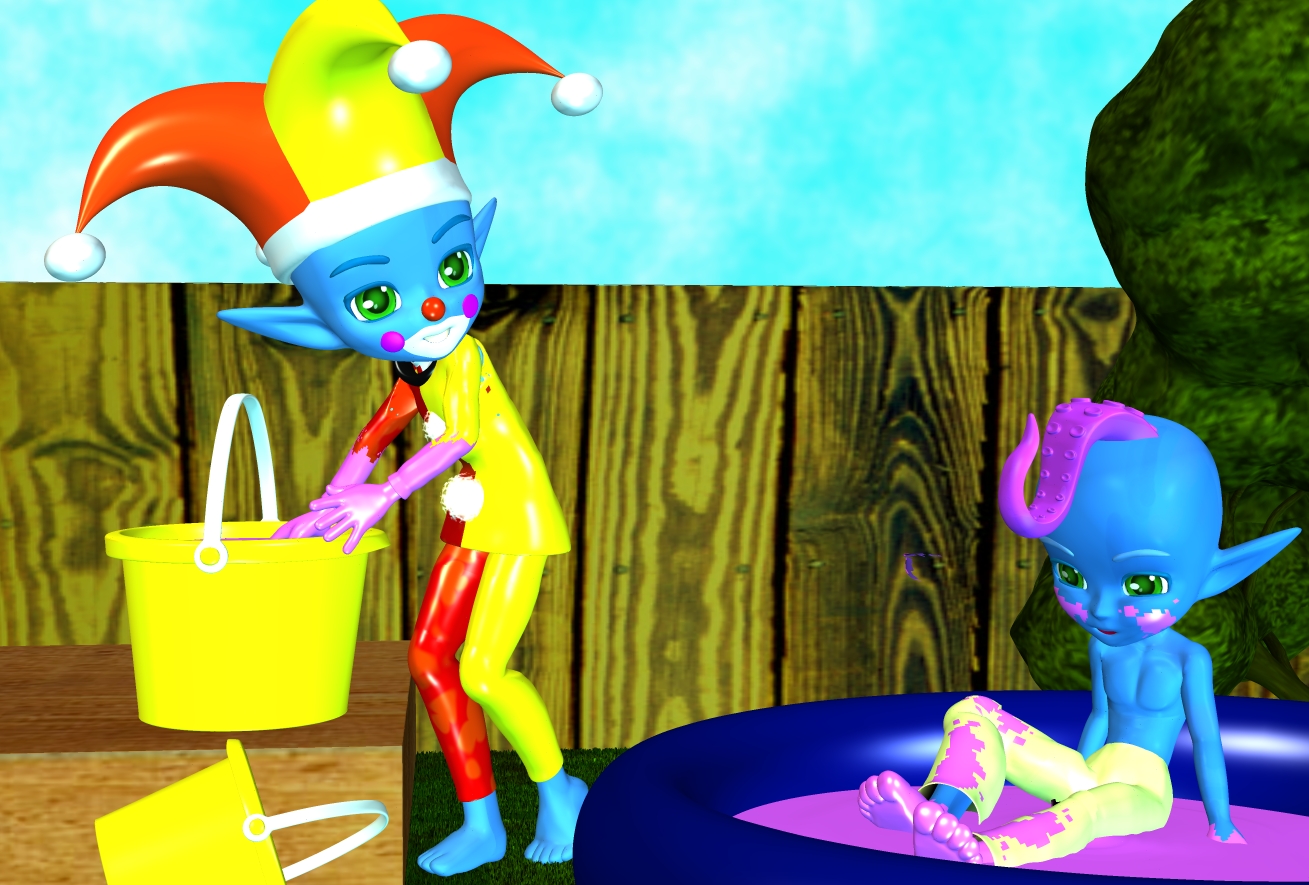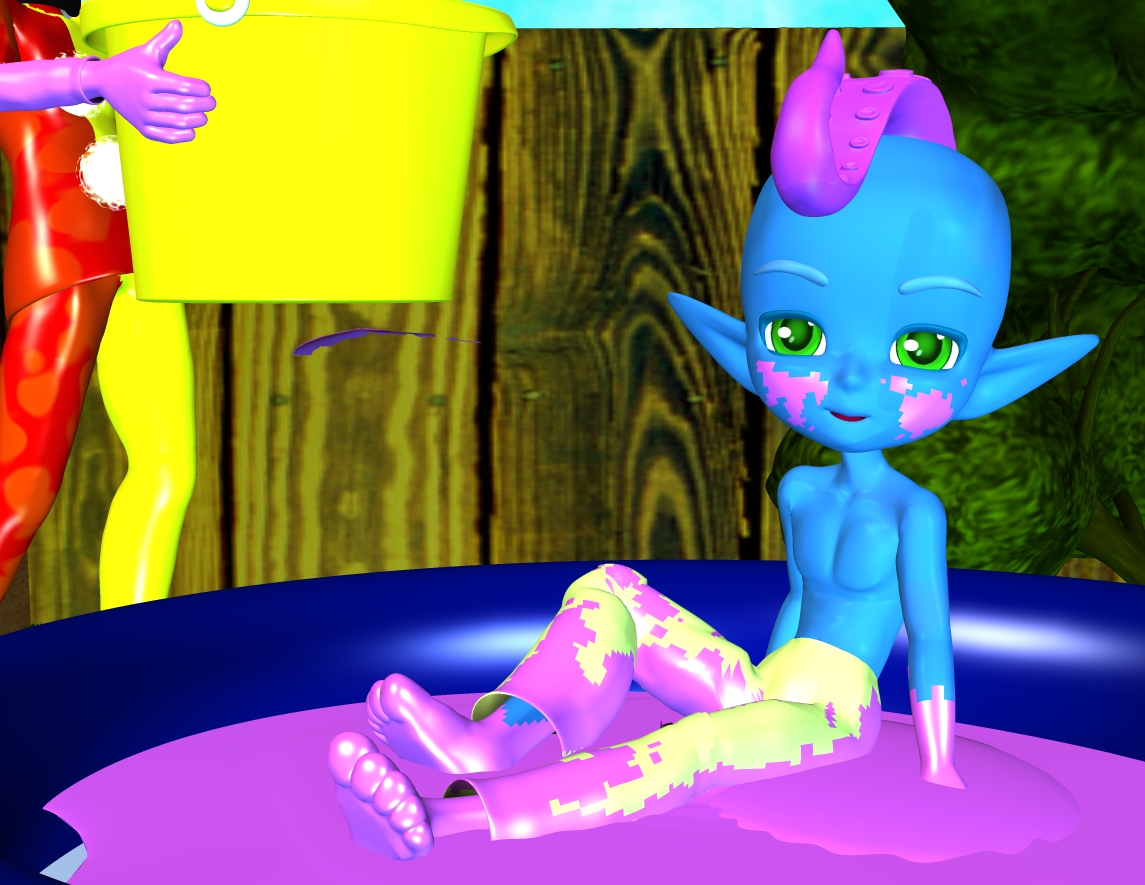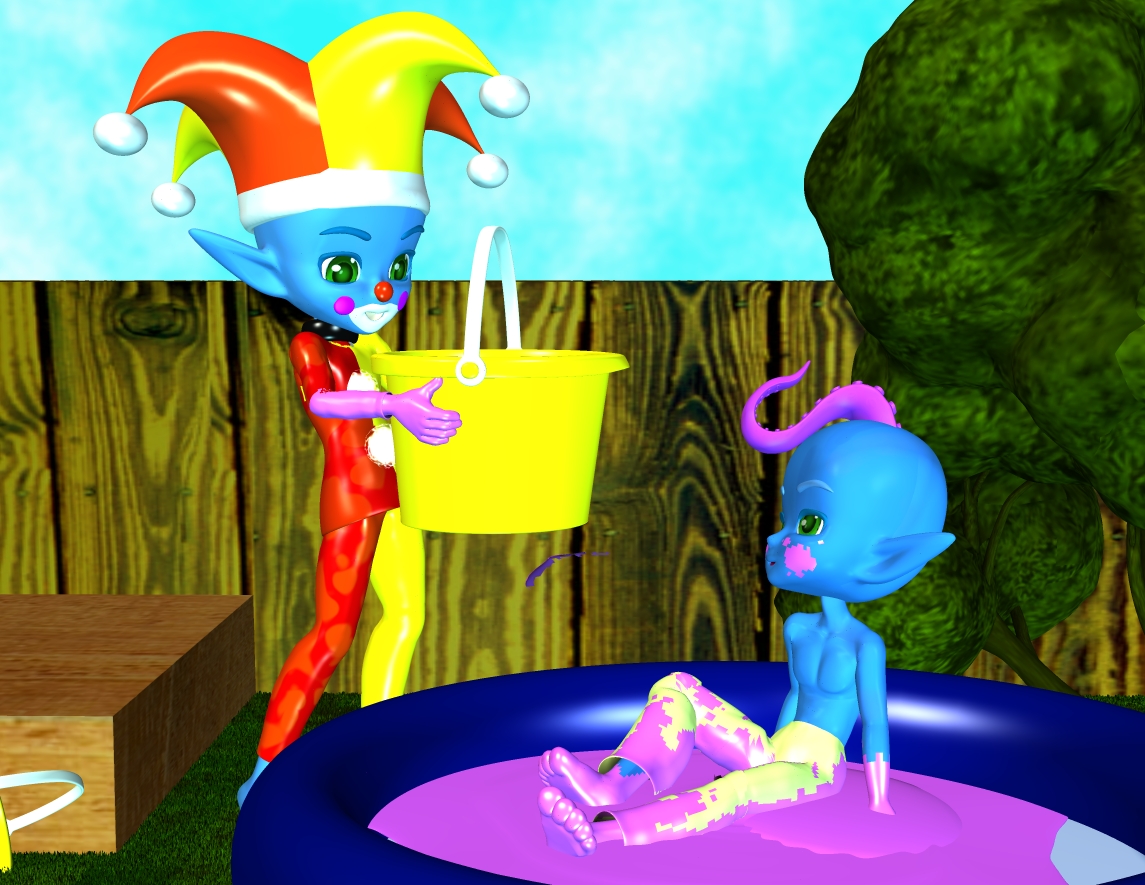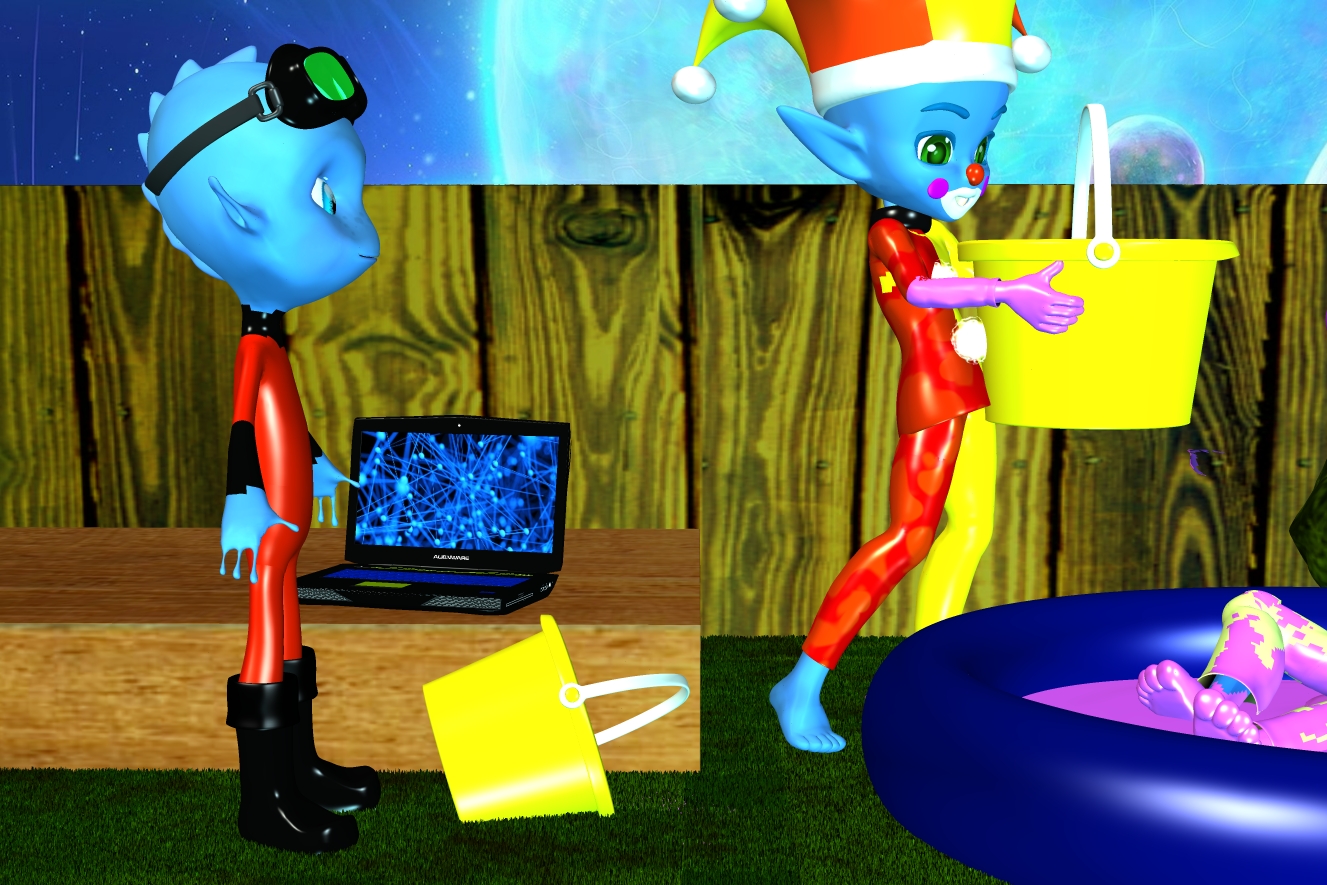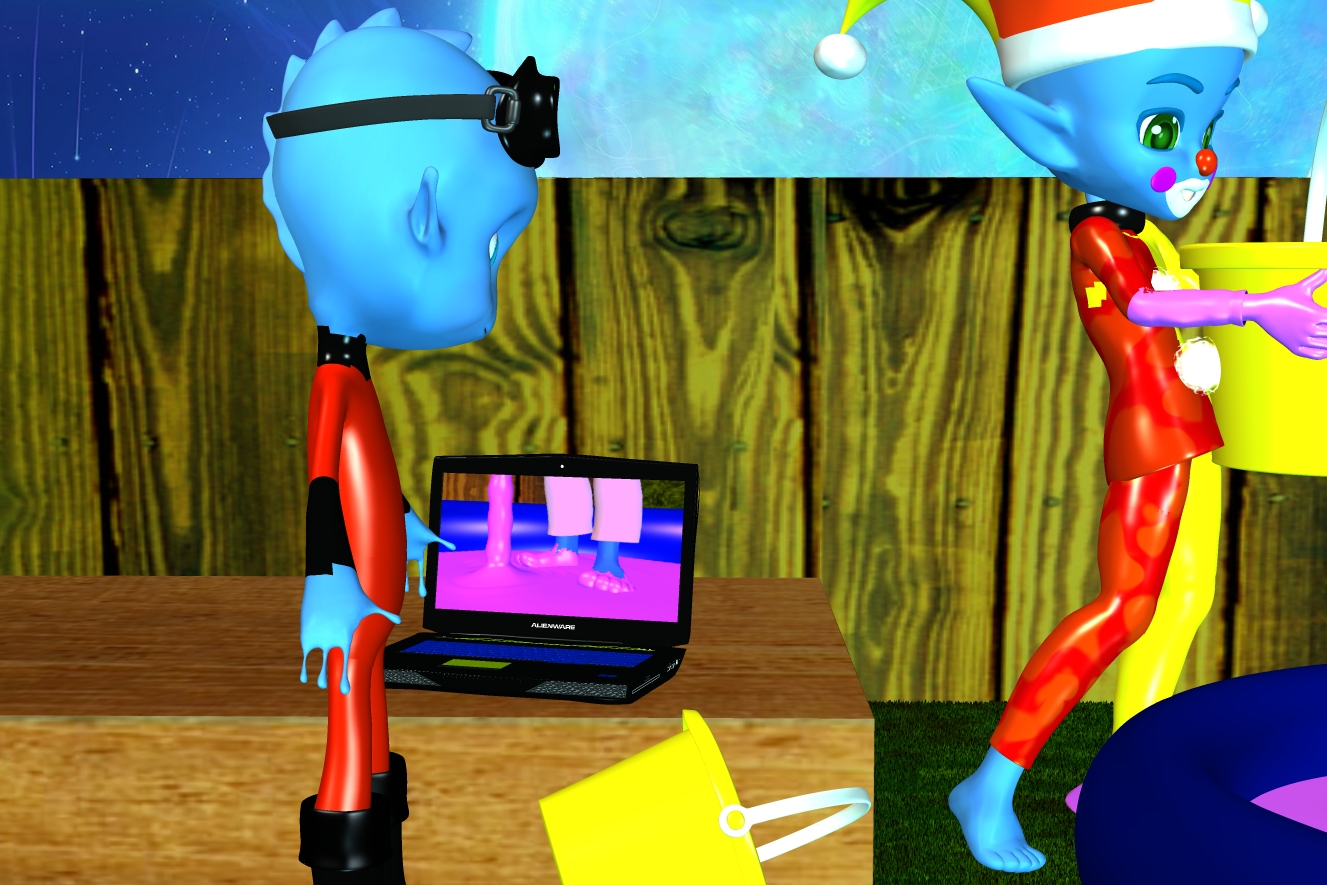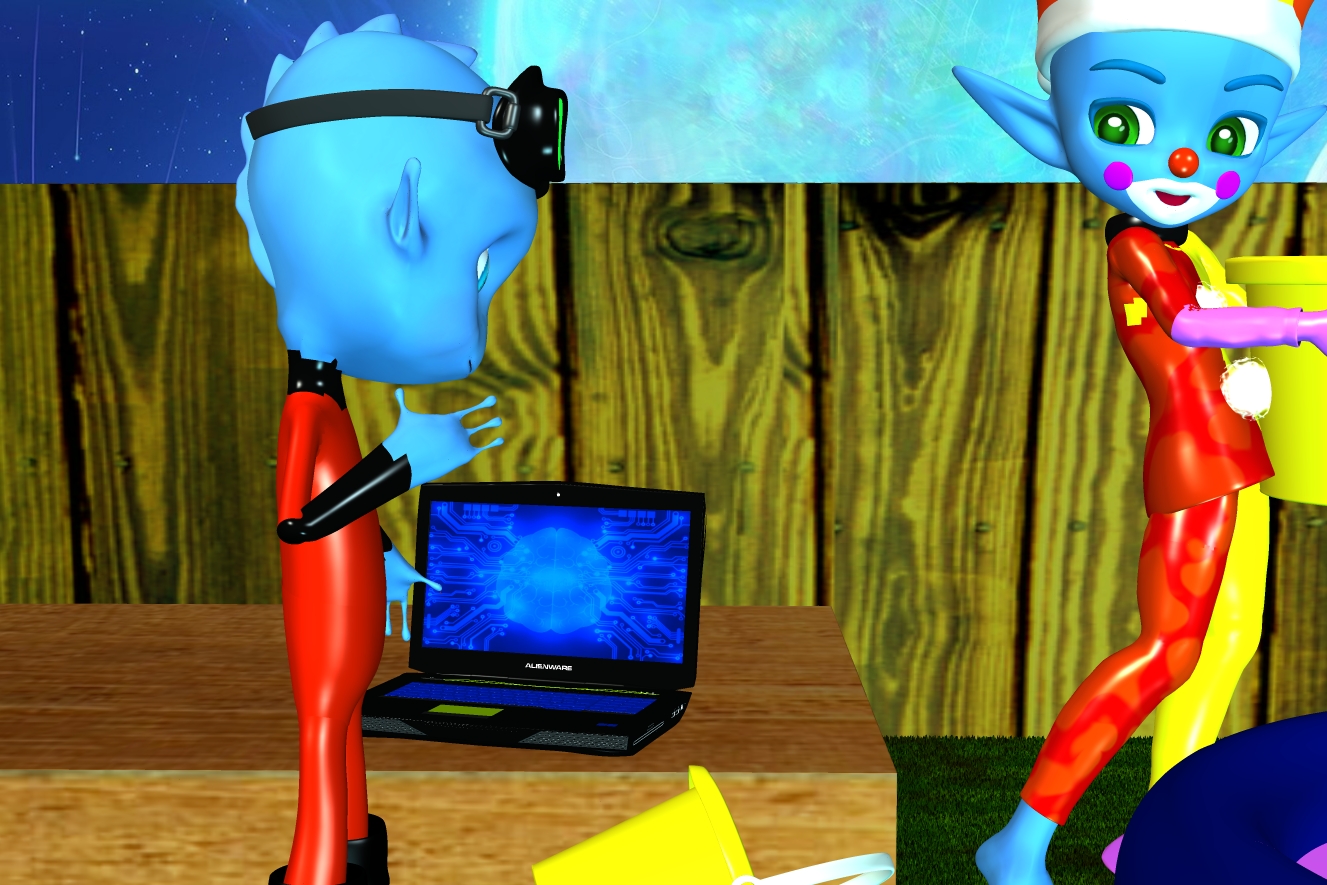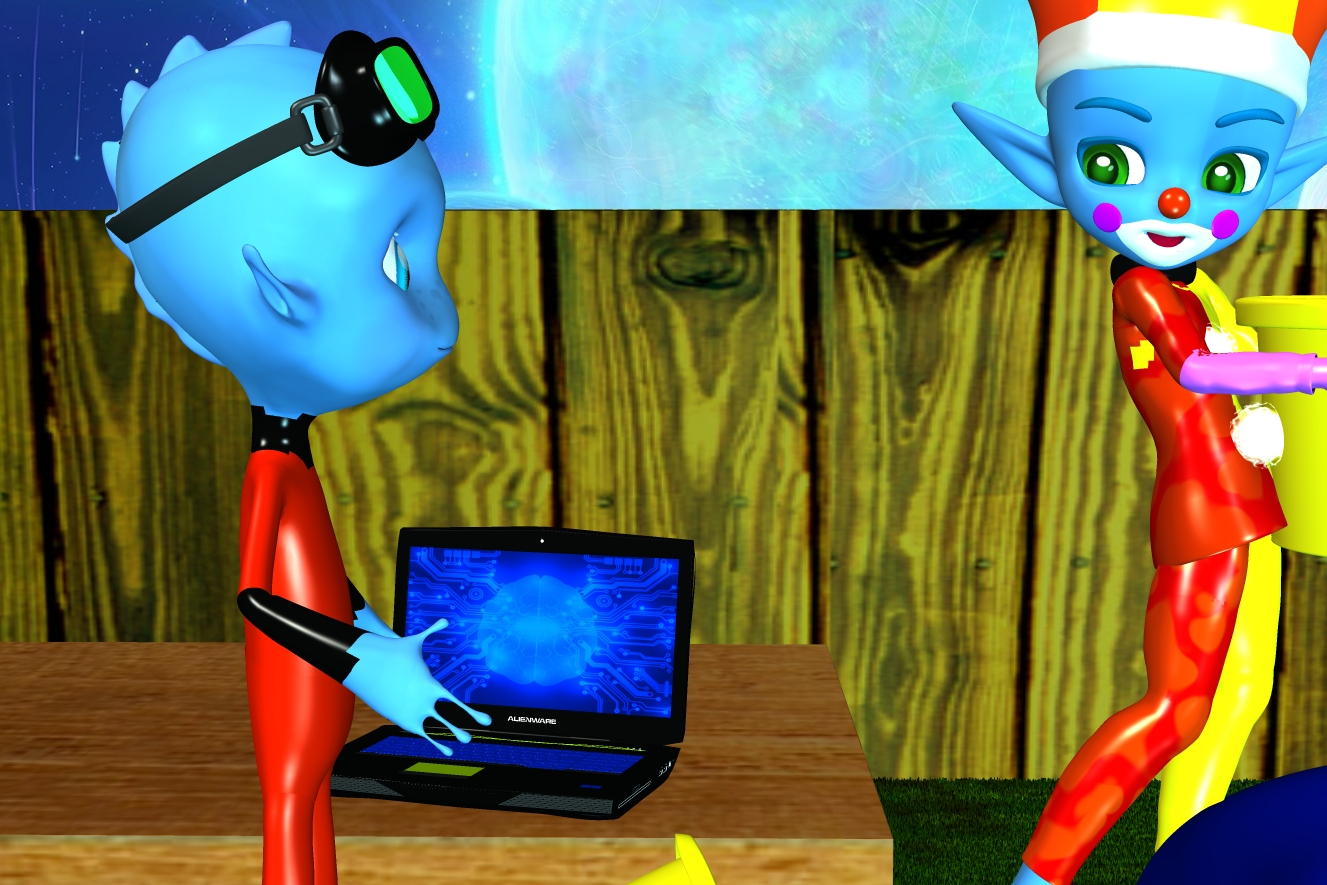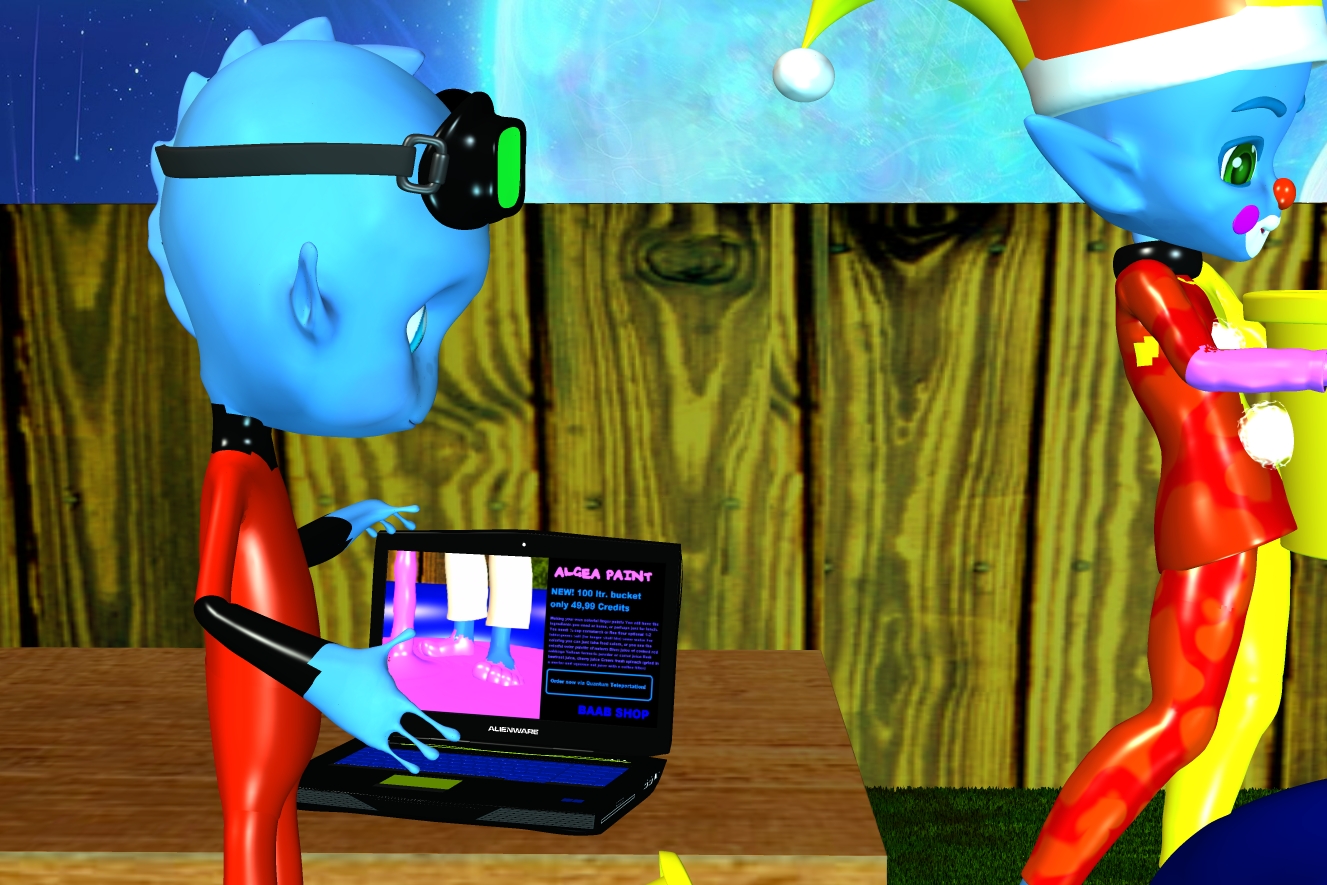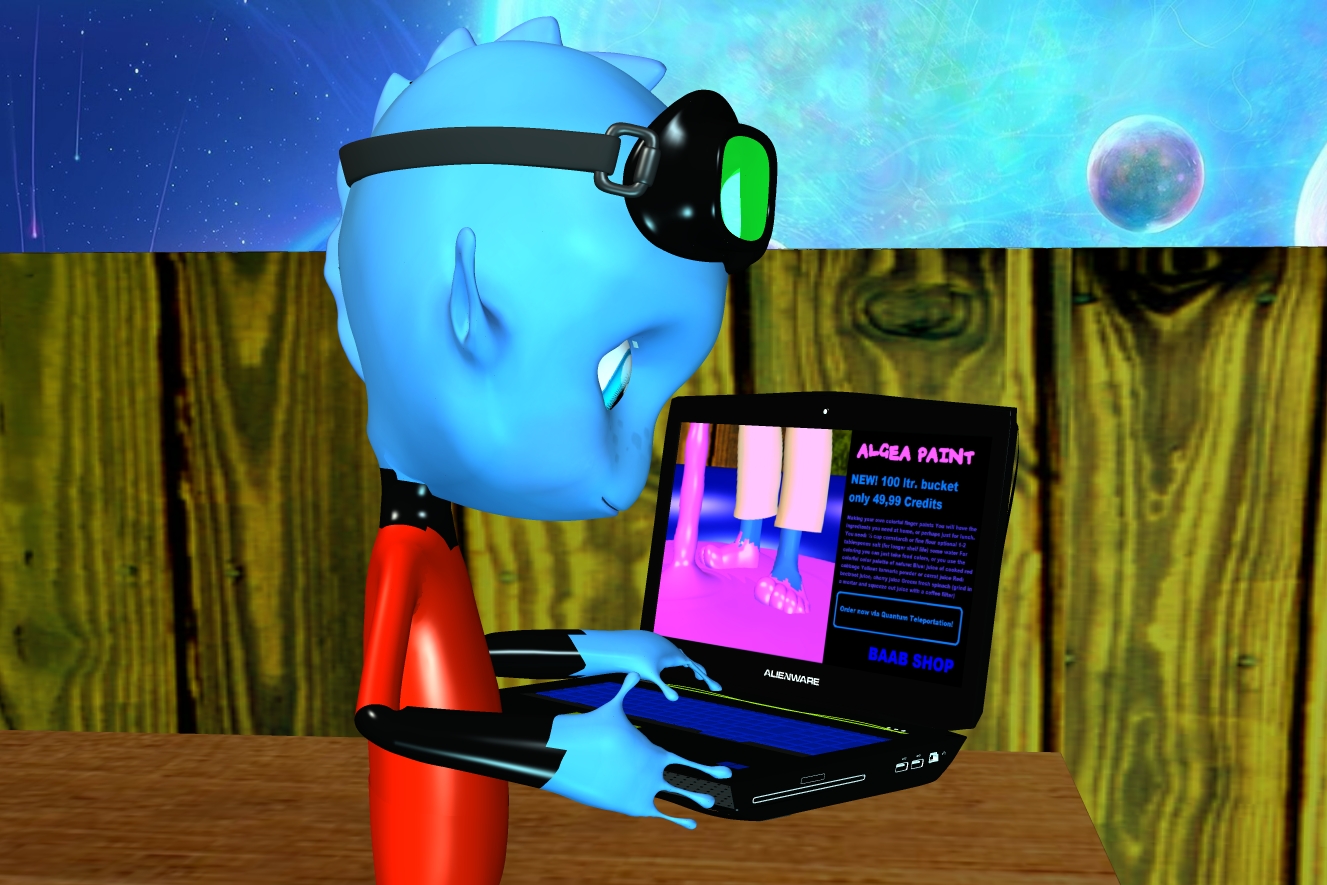 [01_Main Page] . [02_Transmission] . [03_Paint_01] . [04_Paint_02] . [05_Paint_03] .
Baab News . People of Baab . Space Station Main Controll
3D Computer Graphic Artwork - Picture Stories about Baab Aliens Kiku, Quim, Kip and more.
Used 3D Software is Poser, DAZ 3D and Blender.
This is a Fansite of the Animation Movie "Escape from Planet Earth" by Splendid Animations.
The Artworks on this page contain mostly fanmade Baab Alien characters and fanfiction picture stories.